Netflix's Daybreak, a ten-episode post-apocalyptic comedy-drama series based on Brian Ralph's graphic novel of the same name, feels a lot like Deadpool meets Mad Max meets 10 Things I Hate About You meets Zombieland. It's probably the easiest way to describe the show without mentioning the zombie hordes (nicknamed "ghoulies"), the violent action sequences, the romantic plot, clever humour, and bizarre, over-the-top, self-aware characters who break the fourth wall at will.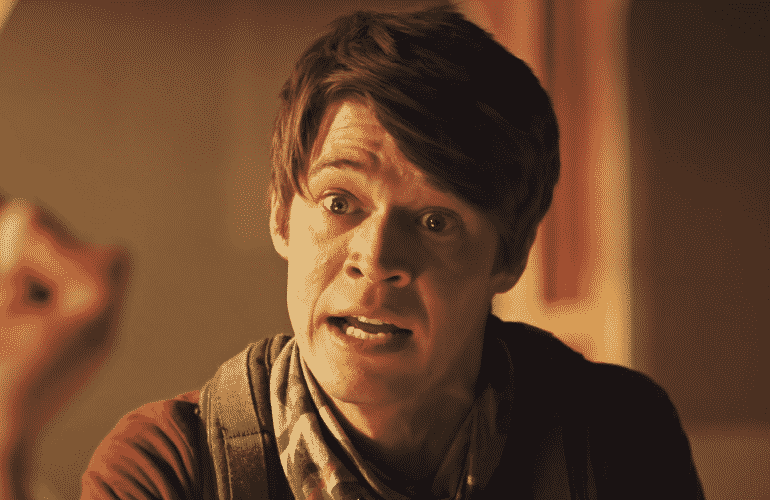 Following the aftermath of a nuclear explosion, which transformed all the adults into flesh-eating ghoulies and animals into mutated creatures, our protagonist Josh Wheeler (Colin Ford), an outsider who just moved from Canada to Los Angeles, must ban together with a pacifist samurai, Wesley Fists (Austin Crute), and 10-year-old Angelica Green (Alyvia Alyn Lind) in order to save his crush, "the girl next door", Sam Dean (Sophie Simnett). While most teens would be traumatised by the desolate and washed-out Instagram-filtered world, these teens are "living their best lives" and have finally come into their own by forming various tribes, like the cheerleaders, the 4-H club, and the athletes. While Josh is preoccupied with finding his lost love, our heroes must fend off zombies, the golf club and other baddies in order to survive the harsh circumstances.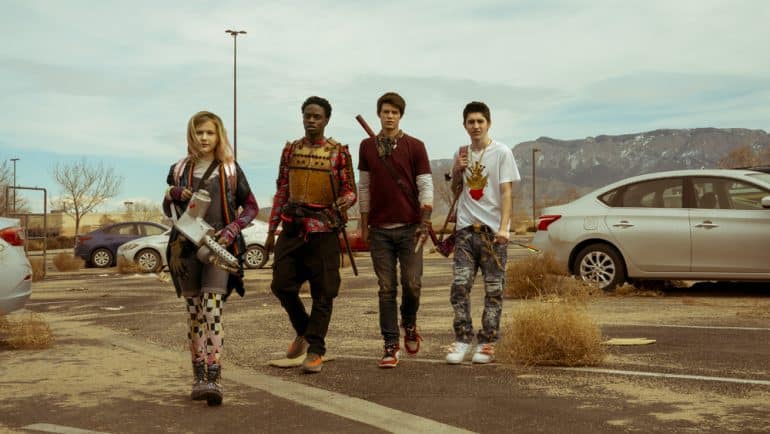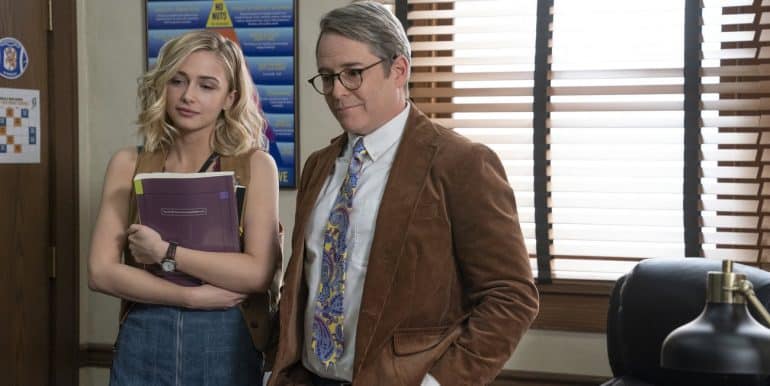 The writing in Daybreak is incredibly clever and finds new ways to keep its audience entertained. When the characters aren't talking directly into the camera to viewers or explaining their "origin stories", the creators manage to balance a few hilarious situations with clever comedy, pop-culture references, fun action pieces and surprising twists. It also somehow manages to discuss serious issues amidst the entertainment, like sexuality, the #metoo movement, racism and bullying.
Ford's Josh has enough charisma and sheepishness to be compared to Ryan Reynold's Deadpool. He is the perfect person to introduce us to the fun-side of the apocalypse on display here. And, even in the show's darkest moments, he manages to deliver timely laughs and chuckles.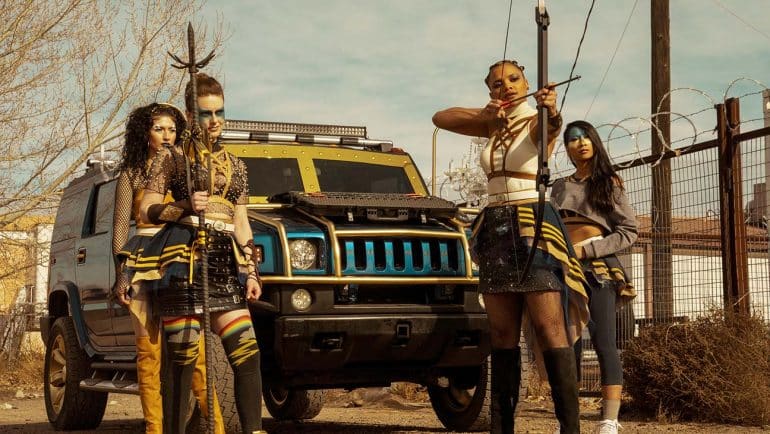 Another area for which Daybreak needs to be applauded is the special effects. Aside from the really great camera work and the set design, the visuals actually hold up. Unlike many TV shows about the same topics, the creators have taken their time to ensure that the show offers film-level VFX. Nothing looks like a cheap After Effects high school project.
Based on what I've said above, it's clear that the show is quite ambitious. Has it taken on more than it can chew? Well, that's up for interpretation. At times, Daybreak feels like overwhelming, but, at other times, it feels like just the right amount of razzmatazz. If you enjoy films like Zombieland, you'll welcome the series with open arms.
Daybreak is now available to stream on Netflix.
https://www.youtube.com/watch?v=2P9U41e75tE
The Review
Daybreak
Even though it sometimes struggles to juggle them all at once, Daybreak is a fun show full of energy and ideas.