After reviving the popular crime-fighting character in the new version of DuckTales, Disney has decided to reboot the DarkWing Duck series for its streaming platform.
The series is currently in the early stages of development at Disney Television Animation, which falls under the newly formed Disney Branding Television unit headed by Gary Marsh.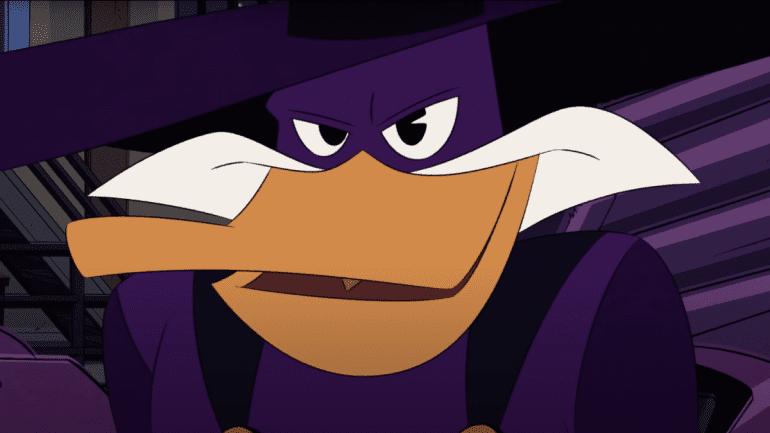 According to Variety's exclusive report, the studio is still in search of a writer and director for the project. But the series will be executive produced by Seth Rogen, Evan Goldberg, James Weaver and Alex McAtee of Point Grey Pictures. McAtee will oversee the project for the company.
Created by Tad Stones, DarkWing Duck ran for three seasons (or 91 episodes) in the early 90s. The show originally aired on The Disney Channel and ABC while also airing in syndication.
The story followed the adventures of DarkWing Duck and his sidekick Launchpad McQuack (from DuckTales). When he's not fighting crime the superhero duck lives an unassuming suburban life as Drake Mallard, along with his adopted daughter Gosalyn.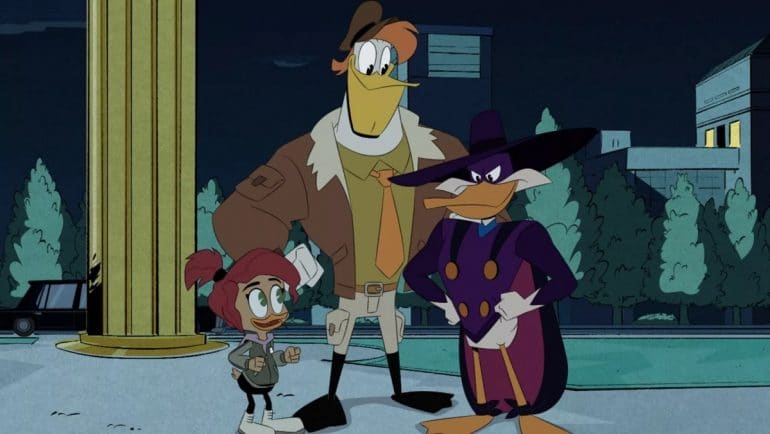 Drake often struggles to balance his egotistical need for fame and attention against his desire to be a good father, while helping the people of St. Canard. Most episodes put these two aspects of the duck's character in direct conflict, with his better nature prevailing in the end.
The series featured the voice talents of Jim Cummings as DarkWing Duck, Christine Cavanaugh as Gosalyn and Terry McGovern as Launchpad.
If the project goes to series it would be the latest Disney+ take on an existing property. The streamer currently airs High School Musical: The Musical: The Series which is based on the film franchise of the same name. They are also creating a female-led reboot of Doogie Howser M.D, a sequel series to the movie Willow, and more.
Are you excited for a DarkWing Duck series reboot?