The Darksiders franchise is a guilty pleasure of mine, and I have played all three mainline titles over and over again – but even I find it hard to justify forking out for the latest port of a title that remains very fun, but fails to bring much new to the table for this third release cycle.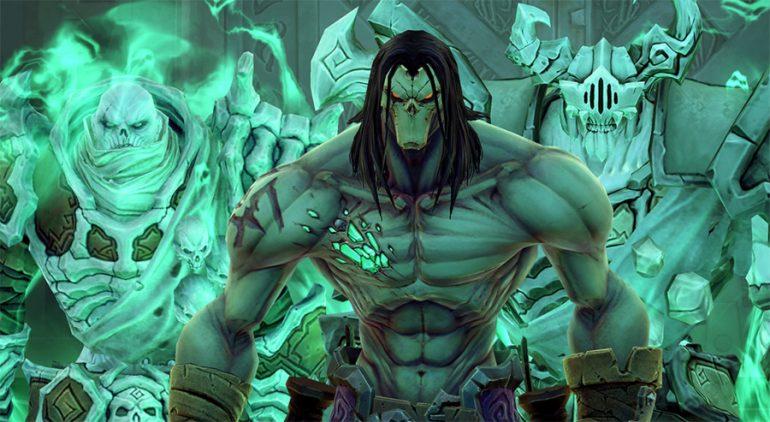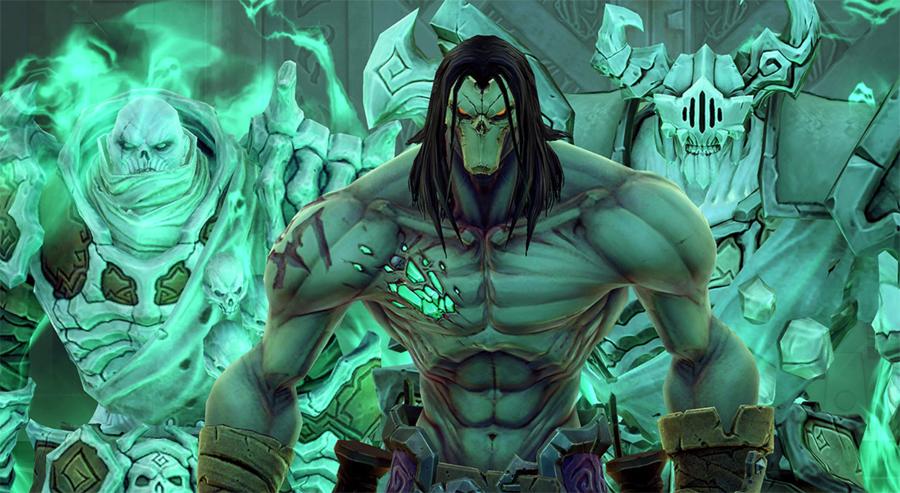 Darksiders II was originally released in 2012 and received the "Deathinitive Edition" (love that name) in 2015. That re-release included some improved textures and all DLC items and quest. This latest release is simply that 2015 upgrade placed onto the Nintendo Switch as-is, without any other additions. The end result is a portable version of Darksiders II, and a great game if you've never played it before, but you have absolutely no reason to pick it up again if you already own it on any other platform, as the Switch release is probably the weakest of the Deathinitive platforms.
For those entirely unaware, in this game, you play as Death, one of the Four Horsemen, on a journey to clear the name of your brother War, who was imprisoned on false charges in Darksiders 1. Your journey to magical lands and dungeons drawing from all kinds of myths and legends, and what you do there are complete puzzles, gather gear, compare gear scores, and kill a lot of monsters with stylish combos and gadgets. It's a classic formula, and works rather well, with enough depth and stylish satisfaction provided to battles, although it never quite reaches the frantic energy of DMC level fights. The puzzles in dungeons are Zelda-esque, meaning that there is a central item you must collect in each dungeon and then use to traverse the area. If you have played only Darksiders 1 and found it lacklustre, this second title is a massive improvement on that formula, and the gameplay really is a great mix of character fighter combat and Zelda-style exploration.
There is actually a fair bit of content compared to some current releases, and the main storyline will last you a good deal of time, and it is definitely the longest of the three main game titles to complete. This is to the extent that it does feel like it drags a bit towards the end, but I try not to complain about more content in my game. The DLC missions and gear add some extra content to explore too.
Death himself is somehow a lot more charming than War is, with a certain sly, dark humour about him (as is probably appropriate), although Fury's character arc from Darksiders III is probably more compelling. There is a range of supporting characters in the game too, but I remember very few of them, which is probably a bad sign about their quality.
While the classic advantage of the Switch is present, and you can play in handheld mode, making this a portable Darksiders experience, this comes at a cost – there is some noticeable stutter and lag in areas, and the textures look worse than those on the PS4 and Xbox One. This is fairly unforgivable in a game that originally launched in 2012, and which is essentially a port of a 2015 re-release. I'm normally quite forgiving about performance issues, but this was upsetting even me. It's fine for a lot of the gameplay, it just feels sloppy when it happens.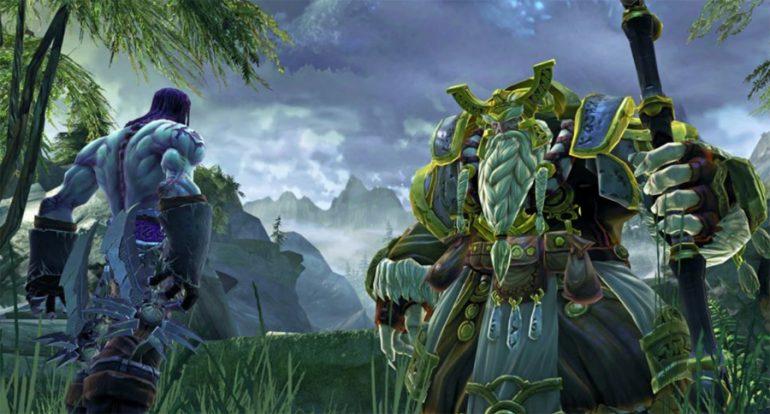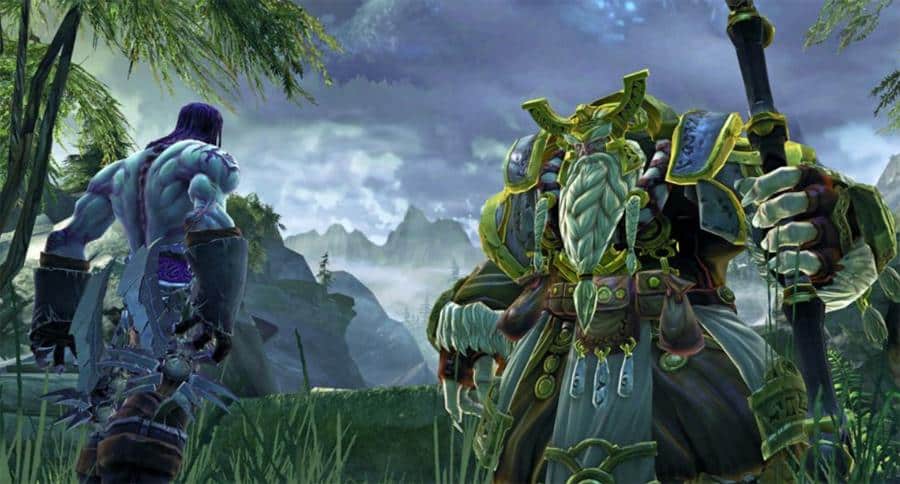 Here's when you should purchase Darksiders II Deathinitive Edition: if you love character-based hack-and-slash adventure games with puzzle elements, and you own a Nintendo Switch and no other gaming platform or a PC. If you fall into that category, I recommend this game, but please note that it is noticeably a last-gen title. If you fall outside of that category, you either own it already or should buy it on PC. It's as simple as that.
A review copy of this title was provided to us by publisher THQ Nordic