Darksiders Genesis enters the ring as the series' dabble into something slightly different.
Unlike previous entries, Darksiders Genesis is an isometric 3D action platformer, sharing a similar look to games like StarCraft or Diablo. Fear not, the core hack-and-slash action that long-time fans have come to expect hasn't gone anywhere though and players new to the Darksiders series may find this title to be the perfect starting block as its story takes place before the events of the first game.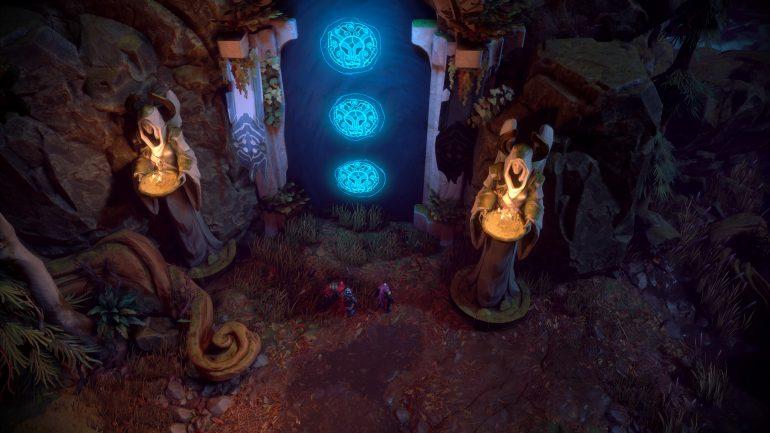 In the war between heaven and hell, enter the fray as two of the four horsemen, War and Strife. The horsemen are powerful emissaries of the Charred Council, a neutral entity that intervenes when and where it is necessary to maintain a balance between celestial powers. Wielding the power of a brooding War's devastating melee sword Chaoseater and blazing around with Strife's sharp-shooting antics makes for a well-balanced duality of both character and combat.
Granted that this a PC port, it's worth keeping in mind that Darksiders Genesis was made to be experienced with a gamepad. Smooth-talking Strife is an agile, dual-wielding gunslinger and fittingly feels lighter while seriously swole War is lumbering and slow, making me never really want to traverse any kind of distance with him. That being said, you can summon a mount from which you can fight on horseback and run around in most areas. These trusty steeds add a welcome form of traversal but their sometimes jerky angle-changes lack the fluidity and polish you'd expect from a title this big.
Majority of your time will be spent in combat, platforming and puzzle-solving. In single-player mode, you can effortlessly switch between War and Strife at any point, making for a versatile combat experience. Strife can equip different kinds of ammo that range from charged-up mega blasts and gravity wells to semi-auto rapid-fire. War wields different types of blades that devastate with a range of abilities and passive bonuses. Both characters will gain a few items specific to them that aid in creative combat and puzzle-solving.
Playing on normal difficulty, Darksiders Genesis provided a decent challenge without being overwhelming. Some fights will require a bit of forethought before jumping in but most early hordes can just be hacked and gunned haphazardly. Puzzles are increasingly tricky and admittedly stumped me for a short while once or twice. Platforming through the world, on the other hand, was occasionally frustrating as my character would sometimes jump away from surfaces I'm trying to jump toward or get stuck in the overworld. It wasn't common enough to be a deal-breaker but most players would find it at least mildly annoying.
Upgrading character stats come in the form of random creature core drops gained from defeating enemies, each specific to a certain type of foe. These purple crystals can be used in a stat tree that encourages experimentation. Strategically placed crystals with different enhancements will reward you with your bonus buffs in more than just attack and health. Crystals are always removable and never get lost so you can rearrange things as you like, at any time as you gain new ones. This perhaps is one of the reasons to go back to previous levels and grind against hordes of enemies but I personally never felt the need after completing the campaign.
Although the campaign's Story lacks some depth, choice voice acting between War, Strife and other lively characters mix up an ancient civilization with contemporary swagger. The opening short features a three-headed demon with a queens accent and I'm all for it. For those who enjoy jumping into the lore, there's a simple journal in the menu that briefly explains the necessary backstory about the world and its main characters without you having to read an endless manuscript. It's refreshing if, like me, you find yourself watching youtube breakdowns of the world of massive RPGs like The Witcher to be able to appreciate the context that you're playing in.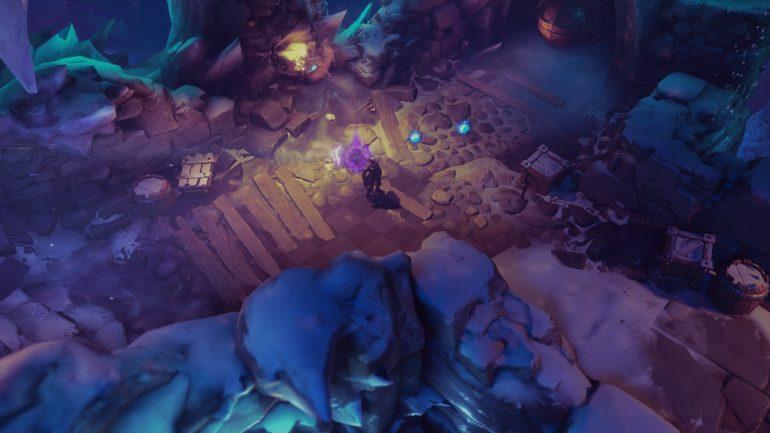 Darksiders Genesiscmight not be a revolution in the action-RPG space but it delivers a solid experience that, admittedly, has piqued my interest enough to add the previous Darksiders games to my wishlist. Enjoyed single-player or couch co-op, delivering a sweet mash-up of destructive justice to slay angels and demons alike is exactly as satisfying as you'd imagine.
The Review
Darksiders Genesis
Darksiders Genesis is a solid and fun game especially if you like slaying angels and some devious demons.
PROS
Versatile Combat Mechanics
Solid start for players new to the series
Great Solo or Co-op
CONS
Thin Storyline
Occasionally clunky
Review Breakdown
Storyline

0%

Gameplay

0%

Graphics

0%

Replay Value

0%

Sound and Music

0%