In a shocking turn of events, Darkseid has joined forces with the Justice League to fight a common enemy. Find out how this unlikely alliance came to be in this article.
RELATED: The 12 Best Superman Villains
Many team-ups and crossovers have made huge waves with their respective fandoms over the years. However, a favourite team-up that people love seeing is that between heroes and villains. More specifically, a team-up between a hero and their arch-nemesis. And this time, we have finally seen the Justice League put their differences aside and team up with their enemy, Darkseid. This is a massive shock to fans everywhere in the finale of DCeased: War of the Undead Gods #7, with their new foe, Erebos, making an enemy out of Darkseid as well. Of course, a lot would have to take place for Darkseid to team up with the group of heroes willingly. And as can be expected from a full-out war, the characters are engaged, and Darkseid may have significantly messed up in his decision to join Erebos.
Having been the biggest foe of the Justice League in the DC Universe, Darkseid, the lord of Apokolips, may be the heroes' only hope to save the world. From the first instalment of the DCeased: War of the Undead, many believed that Darkseid was the one wreaking havoc across the universe in his search to obtain the full Anti-Life Virus Equation, a means to strip away free will from the cosmos. Written by Tom Taylor and illustrated by Trevor Hairsine, the DCeased trilogy has seen various scary developments since Darkseid retrieved and combined the full Anti-Life Virus. And, as it turns out, Erebos was in the executive seat all along.
RELATED: 13 Best Animated Superman Movies Ranked from Worst to Best
Why is Darkseid Joining Forces with the Justice League?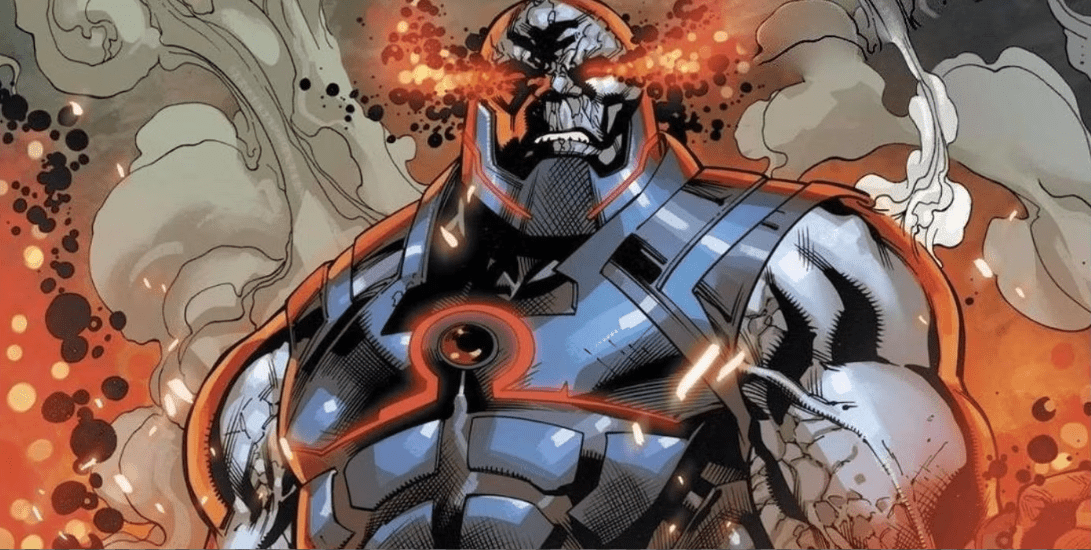 So far, Darkseid has been the cause of much chaos in the DC universe. Not only has he unleashed an apocalypse on the universe, but he has been the cause of Earth being destroyed. Furthermore, many great heroes, such as Batman, Nightwing, and the Green Lantern, were brutally killed. Then there is Darkseid's Unliving army that has further struck fear into everyone in the DC Universe. As a result, the new Justice League has formed, with Damian Wayne, Jon Kent, Cyborg, and Cassie Sandsmark. Together, the group has made significant changes in the universal battle, such as finding a cure for the virus that has ravished great heroes such as Superman.
So, where does Darkseid needing their help, come into play? Simply put, the villain is thirsty for revenge against Erebos. Because as it turns out, Darkseid has been infected by the Anti-Life Virus himself, and all control has been stripped away from him by the Greek God, Erebos. He is cured when Cassandra's Shazam, Jon Kent, and Mary Marvel hold him down long enough for Lobo to feed him the cure. This is a remarkable feat considering he was also granted the power of a Yellow Lantern, meaning he was more powerful than ever. Upon being freed, Darkseid, as the proud God that he is, is furious that Erebos treated him as a pawn and stripped his free will away from him. Outside of his glaring hypocrisy with his feelings, it brings about an exciting development.
RELATED: The 12 Most Powerful Characters In The DC Universe Ranked
Why Would the Justice League Team Up with the Enemy?
The new Justice League have indeed made significant developments in their battle against Erebos and Darkseid. One such development was the defeat of Brainiac by Cyborg, who then freed the Krptonians from the shrunken planet of Kandor. This now meant that the heroes had a Kryptonian army (on a similar level to Superman) to back them up in their battle against Erebos. However, Erebos has unfathomable power, and Jon Kent's wisdom resulted in the team enlisting Darkseid to join them in the struggle to take down Erebos. Staying true to the saying "an enemy of my enemy is my friend", having Darkseid join their side will result in the near-definite defeat of the Greek God.
As someone with unmatched power in the DC Universe, it would be hard for Erebos to come out victorious against the heroes, their army, and Darkseid. And this is besides Darkseid's newly gained abilities with the power of the Yellow Lantern ring he was granted. Good luck winning this one, Erebos!
RELATED: Details About Injustice 3 You Don't Want To Miss
TL;DR
A new development in DCeased: War of the Undead Gods #7 has revealed Darkseid as a pawn for the Greek God, Erebos.
As a result, Darkseid is furious and wants vengeance for having his free will taken away.
Jon Kent decides it would be wise for the Justice League to team up with their arch-nemesis to take down their common enemy, Erebos.
Do you think trusting Darkseid in this battle is a good idea?