Scott Snyder and Greg Capullo promised that Dark Nights: Metal would be a wacky, world-bending ride, and they've delivered. It's been a unique and different event that's brought together some old friends and set up infinite possibilities going forward. Now, after six issues, tie-ins, and special one-shots, this Dark Multiverse epic is coming to a close.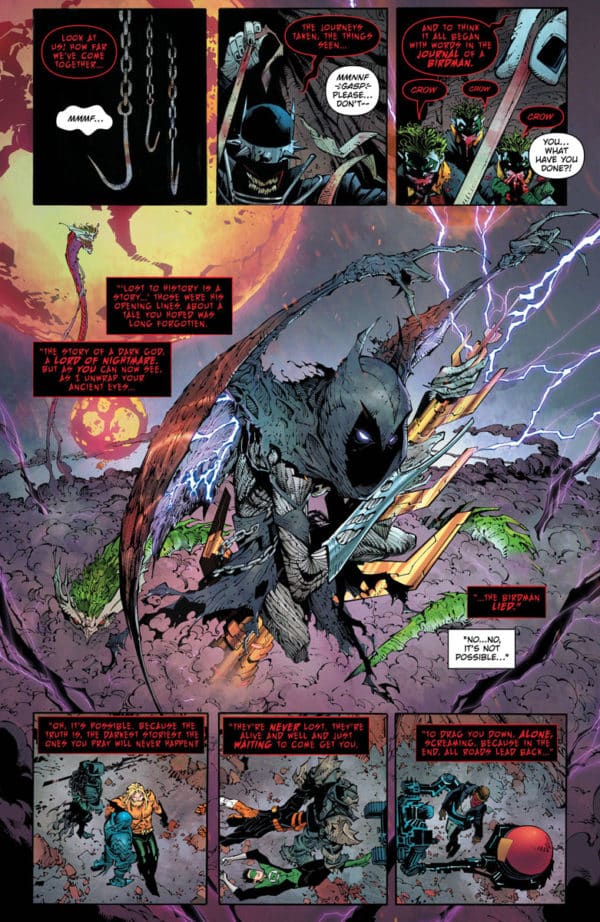 The time is nigh, and it's up to DC's heroes (and villains) to put an end to Barbatos and the evil Batmen. As expected, Snyder and Capullo go full-on heavy metal, and even dress up the Justice League like they're members of Manowar (all that's missing is all that oil for their bodies). The action is frantic and fast, with a major highlight being Bruce Wayne versus Bruce Wayne as Batman battles the most chilling version of himself, the Batman Who Laughs, with a little help from the Joker (yip, you read that right). Additionally, old-school Justice League fans will be happy to see that Hawkgirl and Hawkman are reborn in this tale (or should I say Rebirthed?). Plus, the identity of the bandaged person is finally revealed, and you'll never guess who it actually is (it's been hinted at it, though).
When all is said and done, the good guys stand tall and victorious. Huzzah! However, Batman (that sour puss) makes sure they know that there's even more trouble on the horizon, and this could only be the start of something bigger. Dum, dum… DUM!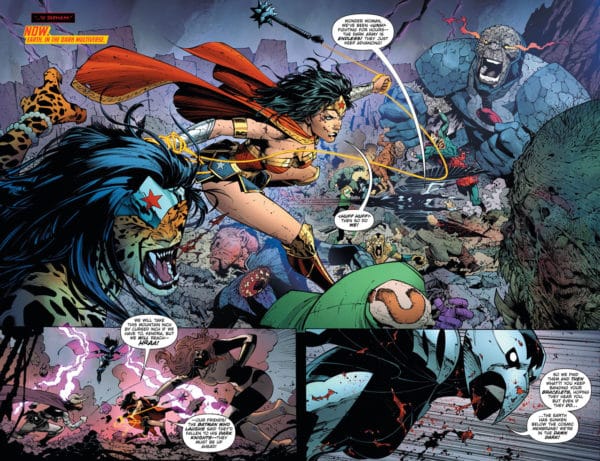 Sounds all good, doesn't it? Well, truth be told, I'm left a little disappointed after this finale. After so many twists and turns, beat after beat, this last issue feels more like #0 of the forthcoming Justice League: No Justice. Yes, the dark evil is defeated and the heroes stand triumphant at the end, but it feels rushed and incoherent, even though this book is 48 pages.
For example, the Joker reveal is a nice touch – albeit not the first time that Bats and Mr J team up – but it's there and… It's gone. The pacing of this issue is way too fast, and lacks the necessary layering to leave an emotional impact. There's almost too much happening for you to get gripped by it. The message comes through at the end – and it's a heart-warming one – but it could've been more effective if the book had employed a steadier pace.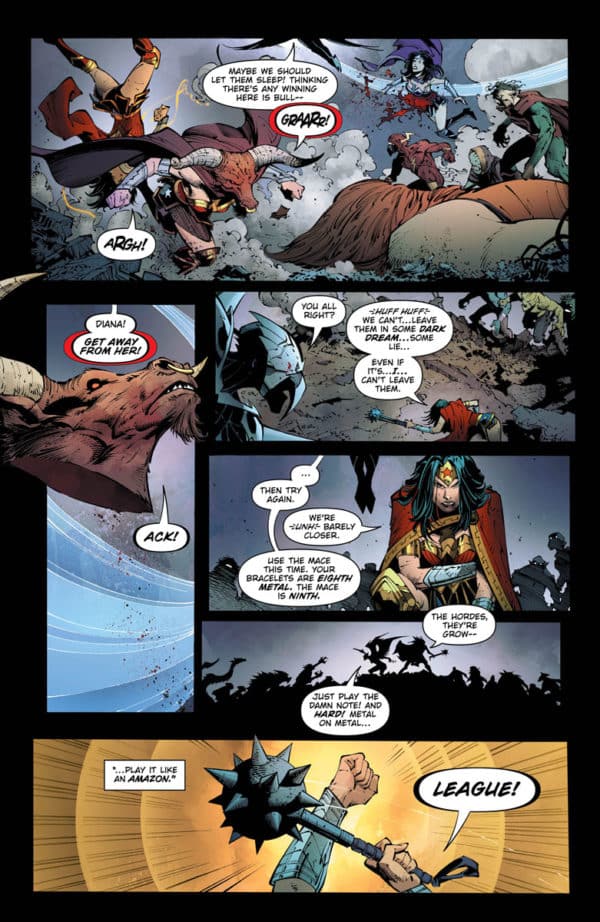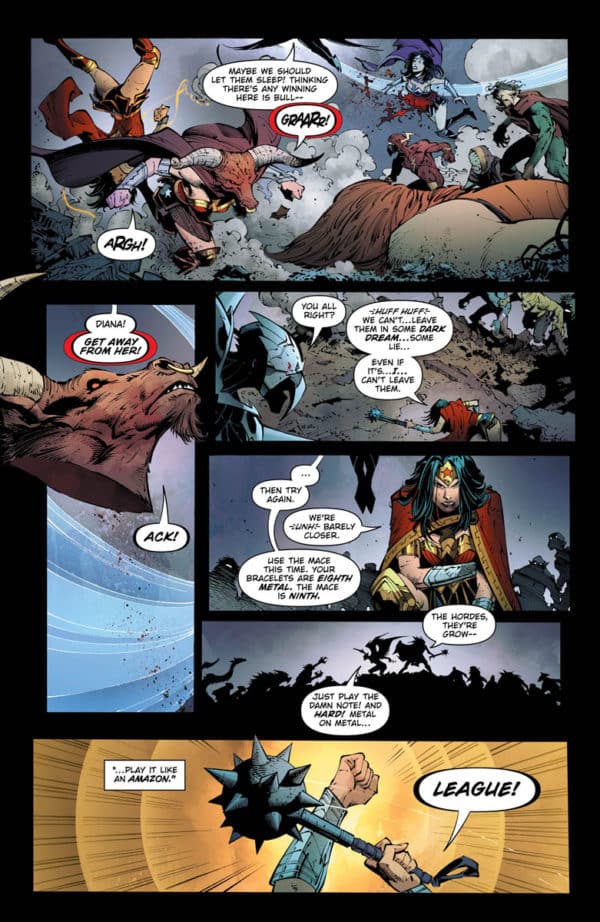 On a positive note, the art team pulls out all the stops here. It's detailed, gorgeous, and bursting with numerous iconic scenes. There's a one pager that features Detective Chimp and several Batman, and it's set to become the next wallpaper on my phone. You simply cannot fault the artwork here, as it's evident that this issue was a massive undertaking for everyone involved.
So, that's it. Dark Nights: Metal is done and dusted. Judging by the upcoming slate, it'll have many repercussions and the adventure will continue in different ways. While its conclusion is weaker than the previous issues, there's no doubt that it stands as a seminal event for DC Comics.