Shake a bush and a comic book publisher promises you an event that'll change the future of the universe. By now, we're all used to the spiel and roll our eyes at the mere mention of it. Scott Snyder and Greg Capullo's Dark Nights: Metal, though, did something unexpected: it made a comic book event fun as hell. Now, the continuation, Dark Nights: Death Metal, is back with more riffage than a Black Label Society album, more steel than what's in Superman's underpants and more oddness that'd make Grant Morrison blush.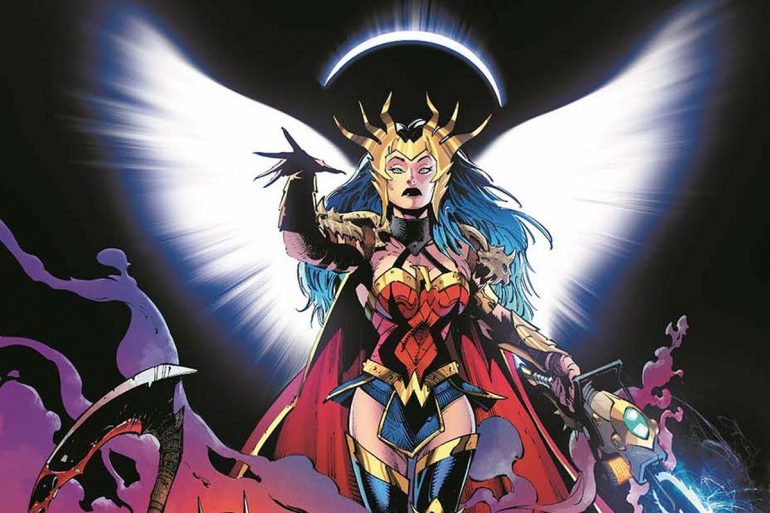 Is it in continuity or isn't it? Frankly, no one cares anymore. DC has broken the timeline more times than a certain president has his oath of office. Officially, Death Metal is in continuity, following the events of Metal and Snyder's Justice League run, which featured an array of talented artists such as Jim Cheung and Jorge Jiménez. You don't need to sign up for a massive history lesson of what happened, though, as Metal provides enough of a backstory.
This time, the encore is all about the Dark Multiverse choking out Earth and all its heroes, with the Batman Who Laughs finally getting one over the Justice League. Of course, Batman, Wonder Woman and Superman are Earth's last hope and need to put the pedal to metal to prevent another Crisis from happening. The question is, has the Crisis already begun?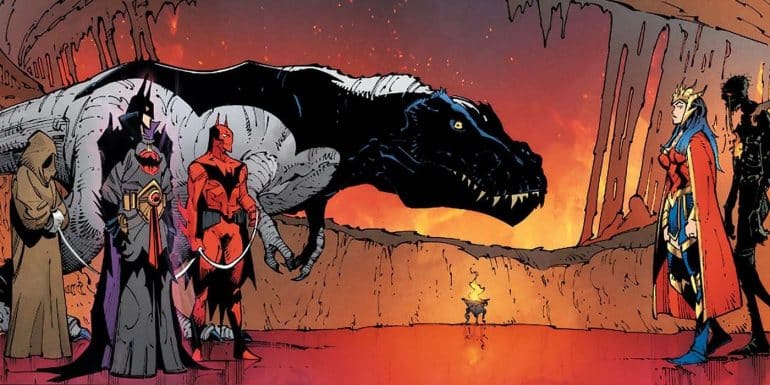 Right off the bat (ha!), Death Metal #1 is different from other DC books because it embraces its weirdness. Sgt. Rock kicks off the action with an impassioned speech about turdburgers, before we encounter a Swamp Thing who looks like he lost a fight with a weed-eater. That isn't the wildest thing in the first 10 pages, however, as the robot dinosaur from the Batcave is now officially introduced as part of the Batmen. As expected, there are puns about the tiny arms and the throwing of batarangs.
There's no doubt that the synergy between Snyder and Capullo is stronger than ever here, as they produce what can only be termed a ballsy book that should be sponsored by Metal Hammer. It's so bonkers and insane that the visuals wouldn't be out of place at a Ghost or Behemoth concert. Honestly, it's something that's missing in most of the Big Two's comics—bar Donny Cates and Ryan Stegman's Absolute Carnage—where the creators roll back the years to a time when comics could be loud, eccentric and totally weird.
While there are surprising reveals in the issue that tie into the wider Rebirth universe and its various setups, Death Metal #1's strongest point is its ability to tap into all the wonderful reasons readers pick up comics in the first place. Everyone wants to escape the real world and be transported to different dimensions with colourful characters that leave a lasting impression. The Batman Who Laughs used Metal as a springboard to become one of the best comic villains in years, and there's potential for other characters to solidify themselves here as well—maybe Bat-Rex is a contender?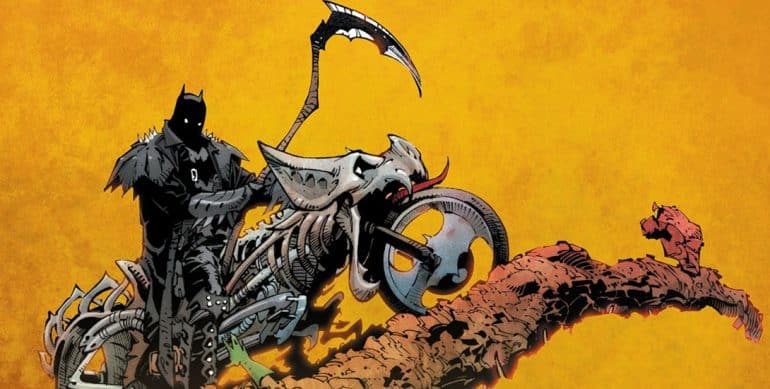 There's no doubt that Dark Nights: Death Metal #1 turns up the dial to 11. It's the sort of book that you'll get lost in, then tell your friends about the crazy, unbelievable DC story you just read. Plus, Batman wears the slickest coat ever in this issue—it's even better than Neo's from The Matrix.
Are you hyped for Dark Nights: Death Metal? Let us know in the comments!