Gamers have been spoilt for choice these past few months when it comes to racing games. With so many to choose from, does developer BigMoon Entertainment's Dakar 18 have what it takes to stand out from the crowd?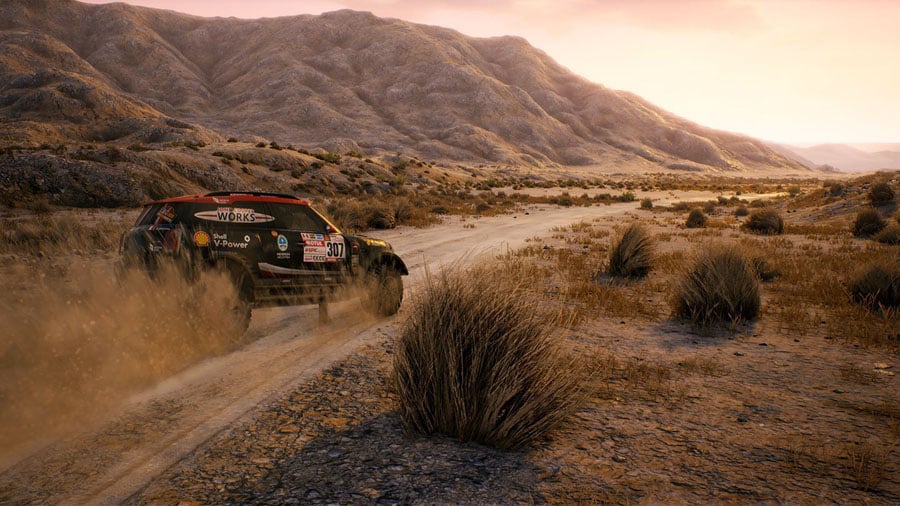 I have to be honest and admit that, while I was familiar with the Dakar Rally, I didn't understand exactly how the world famous-endurance race actually worked when it came down to the nitty gritty part of it. For those who find themselves in the same boat as I did, basically, the Dakar Rally is an endurance race that takes place over various stages spanning across Peru, Bolivia and Argentina. Instead of seeing participants racing to see who reaches the checkered flag first, the race works a bit differently tasking participants to hunt down various checkpoints in the fastest time before finally reaching the end of a stage. It's a lot more about planning rather than just flat out pedal to the metal racing which might not be to everyone's tastes. There is no doubt that BigMoon was trying to stay as true as possible to the mechanics of the Dakar Rally, making it feel more like a simulation than the arcade racer I was expecting.
It might be daunting at first realising that the game will be tasking you with successfully navigating treacherous terrain. Luckily Dakar 18 does offer you a tutorial which goes a long way in helping you understand the intricacies of the Dakar Rally. The tutorial has a total of five lessons to help you on your way to becoming a Dakar champion.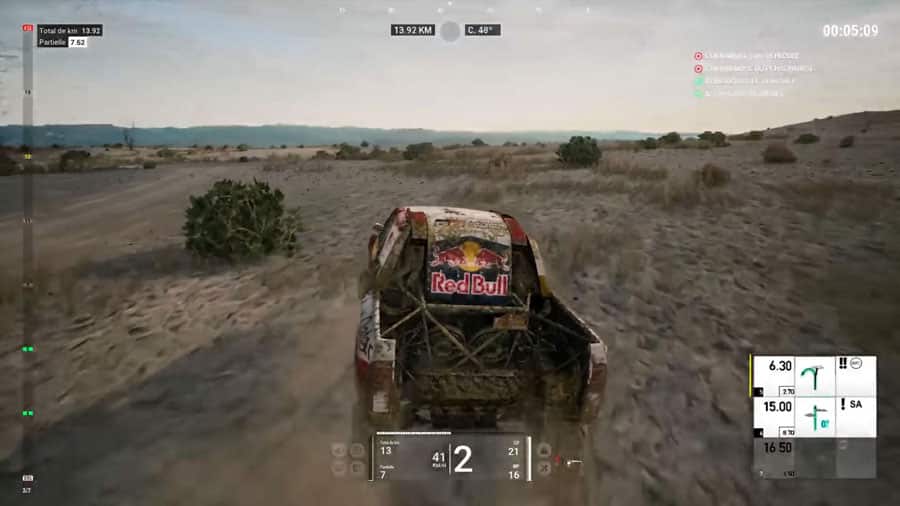 Although the rally might mostly be about looking for waypoints it's also about not breaking your vehicle and navigating the dangerous terrain successfully. You will be going up against mud, dunes, rocks among other dangers and need to constantly be aware of how much damage your vehicle has sustained. Too much damage and its game over. Luckily, you do have access to Dakar points, the currency you can use to quickly fix your vehicle. Managing these points and deciding when to repair your vehicle is crucial as some of the stages can go on for quite some time with one wrong move meaning the difference between successfully completing of a stage or having to start over.
Helping you during each stage, depending on which vehicle you choose, is a co-driver who will be shouting out various navigational information which you need to use to reach each waypoint. There were times when my co-driver was spot-on with his directions, but once I veered too far off the beaten path his instructions tended to become less helpful. In fact, I'd be lying if I said that his continual shouting didn't become a bit overbearing and made me regret not choosing a bike or quad, which naturally don't have space for a co-driver.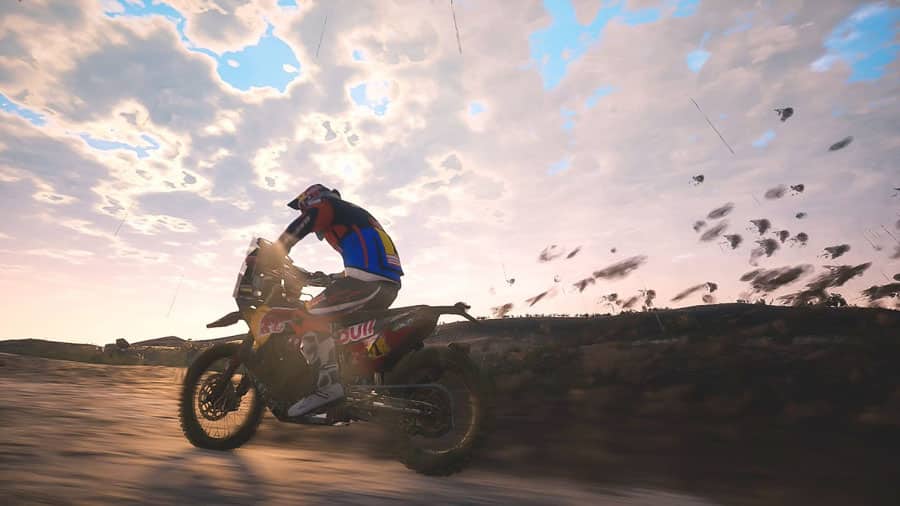 While on the subject of vehicles, the game lets you choose from five different vehicle types, cars, trucks, quads, bikes and SxS. As mentioned, depending on which one you choose, you'll be assigned to a co-pilot. When choosing a vehicle without one, navigating the environments are completely up to you and your skills in understanding the navigational information you are given. This can be quite challenging as I continually found myself veering off the correct path and getting completely lost.
It's clear that Dakar 18 sets out to try and give players the most authentic Dakar experience. It's a shame then that the physics can at times be a bit janky and handling, for the most part, feels stiff and even unresponsive. The joy of exploring the sometimes-beautiful environments quickly devolved into frustration, thanks to these issues.
Visually, the game is hit and miss, but mostly miss. For such large environments, there are times when the game looks surprisingly good and has some decent draw distances, but then are those times where the game can feel like it should've released on previous gen consoles. I did experience some visual and audio bugs, ranging from pop in to sound completely disappearing. These issues aren't game breaking but do become frustrating, ripping you out of the immersion BigMoon tries so hard to create.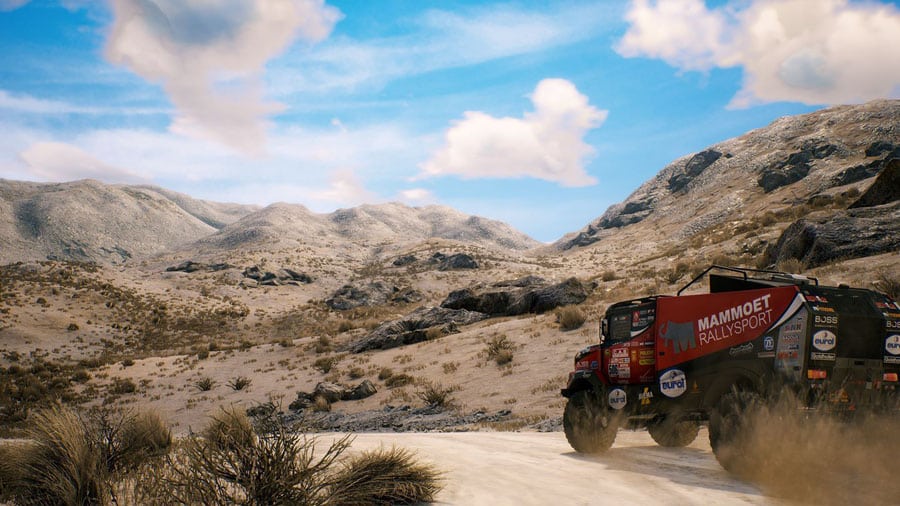 Dakar 18 is an ambitious game, and one that doesn't quite reach the heights it is shooting for. Sure, there are times when everything clicks and you can see the glimmer of what the game could be and what the team set out to create. However, thanks to some glaring issues, those moments are rare. It's not a game devout of fun. It's just that it is unnecessarily bogged down by the poor handling and a sometimes unhelpful co-pilot.
Dakar 18 might not be the perfect Dakar experience but it feels like a checkpoint in the right direction.
The Review
Dakar 18 is an ambitious game, and one that doesn't quite reach the heights it is shooting for.
Review Breakdown
Storyline

0%

Gameplay

0%

Graphics

0%

Replay Value

0%

Sound and Music

0%