Legendary musical duo Daft Punk have officially split after 28 years of working together.
The electronic music pioneers announced their parting via an eight-minute Youtube video titled "Epilogue' which was excerpted from their avant-garde science fiction film, Electroma.
Watch the farewell video below.
The clip features the Parisian duo, Thomas Bangalter and Guy-Manuel de Homem-Christo, walking in the desert wearing their signature space helmets and sporting black leather jackets. A few minutes into the video one of the members can be seen removing his leather jacket to reveal an energy pack on his back. The other then presses a self-destruct button on the energy pack and the first member's energy pack begins to countdown. He then walks away speedily and explodes. An intertitle with the dates 1993-2021 appears on the screen as a choral version of the group's song "Touch" plays.
The group's long-time publicist, Kathryn Frazier, has since confirmed the Daft Punk split to the online music publication Pitchfork but has not clarified the reason for the break-up.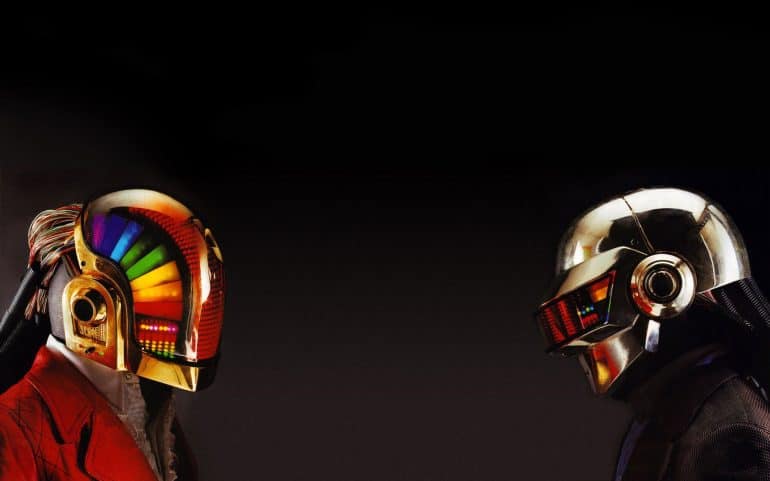 Over the past 28 years of working together, Daft Punk have created some of the most popular dance and pop songs of all time.
With hits like "Around the World", "Da Funk.", "One More Time", "Harder, Better, Faster, Stronger" and "Get Lucky," the duo truly transformed electronic dance music forever.
But it was more than just their catchy music.
The iconic duos sci-fi aesthetic, ground-breaking visual effects and euphoric sense of pop inspired generations of artists across various genres. They have been sampled by R&B greats Janet Jackson and Jazmine Sullivan, collaborated with hip hop heavyweights like Kanye West and Jay Z, and have even worked with Rock and Roll Hall of Fame inductee Nile Rogers. Daft Punk was also responsible for the Tron: Legacy soundtrack.
At this point in time, we do not know why Daft Punk has split. In fact, many fans are still hoping that this announcement is simply the duos way of ending an old era only to later introduce something new they are working on.
However, until further information is given, it seems this might truly be the end of what proved to be a legendary and influential partnership.
So long, Daft Punk. Until we meet again.