CD Projekt Red's Cyberpunk 2077 is at the top of the list of most anticipated video game titles of 2020. And for good reason. The neon-lit science-fiction world is rich with amazing lore and a futuristic backdrop that's incredibly interesting to explore. It's no surprise then that Dark Horse Comics has teamed up Cullen Bunn and Miguel Valderrama for Cyberpunk 2077: Trauma Team, a colourful tie-in comic book that transports you into the dirty, dangerous and violent world of Night City.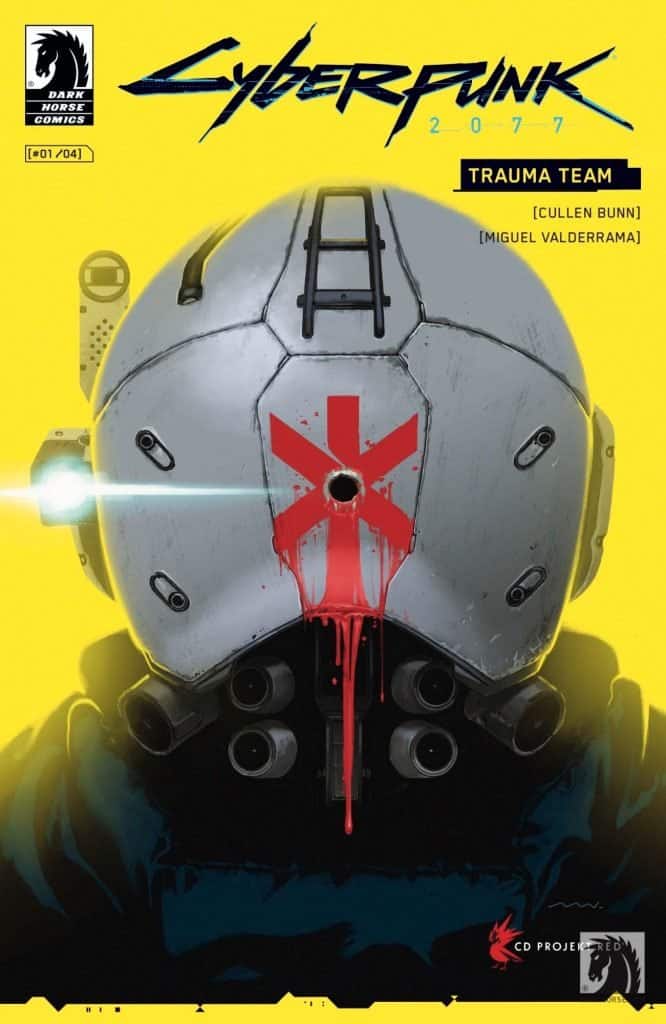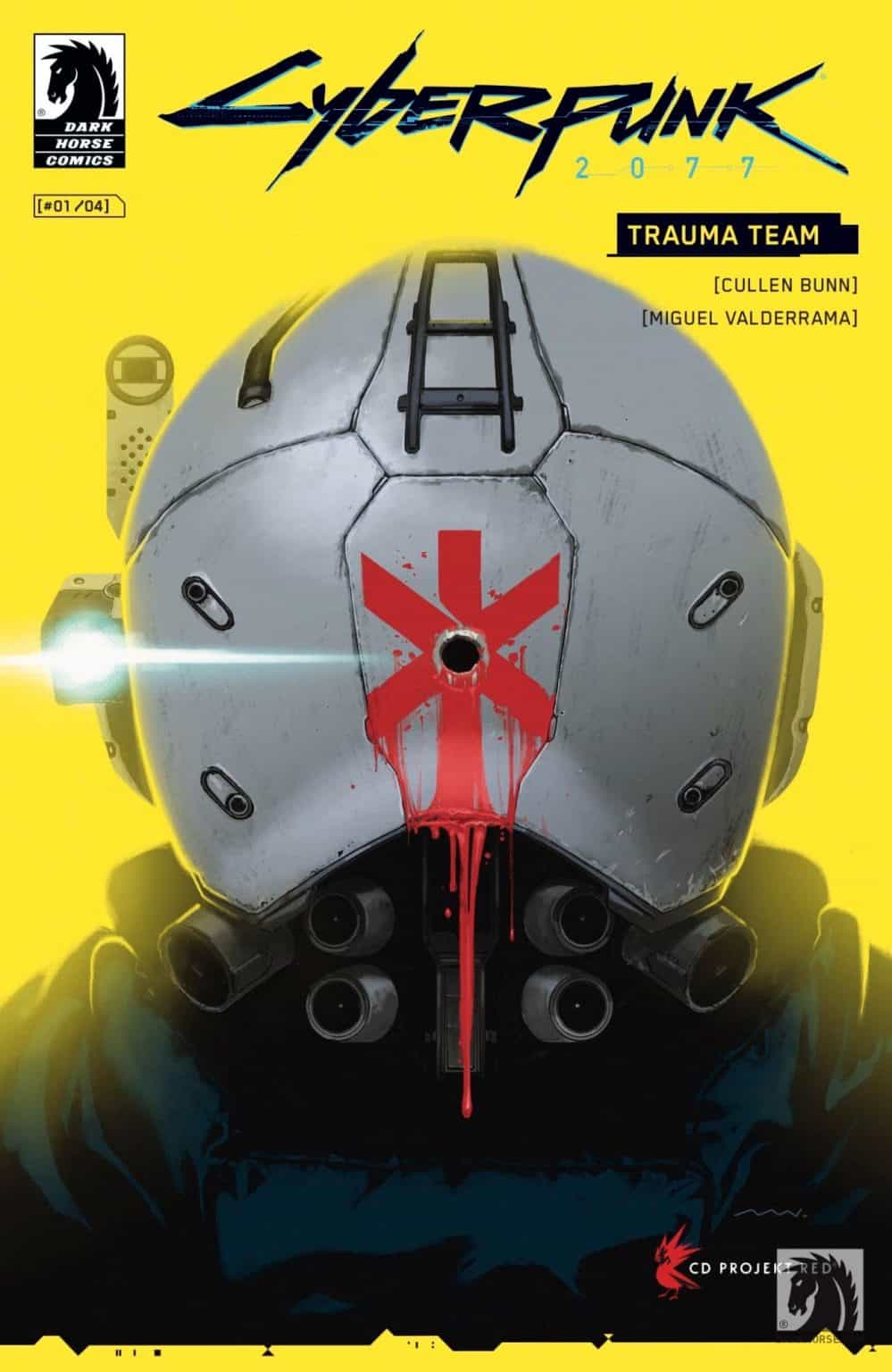 From the moment you page through Cyberpunk 2077: Trauma Team, you're greeted with strong visuals and truly awesome razor-sharp illustration. Every panel comes alive with strong neon colours which juxtaposes the dark tone that's core to the game's strange, high-octane universe.
If you're not interested in the story, the beautiful imagery is enough to admire.
That said, the story is good too.
Cyberpunk 2077: Trauma Team follows Nadia, an assistant EMT who works for a privately-owned militarised medic team (read paramedic soldiers) under the umbrella of Trauma Team International.
As the sole survivor of a failed rescue mission which resulted in a guns-blazing shootout and her entire team slaughtered, she begins the story by undergoing trauma counselling. When she is considered fit for duty again, Nadia finds herself back in the trenches and in the middle of another life-threatening mission. What is even more concerning is that the new extraction subject is the person responsible for the death of her previous team.
As you'd expect from a tale that's based in a world that is high on technology and low on morals (you know, the Blade Runner or Altered Carbon aesthetic), there's a lot of dark twists and turns in Cyberpunk 2077: Trauma Team. And Bunn and Valderrama do an amazing job of immersing readers into the material. There's tons of graphic action, emotional character development and worldbuilding, but essentially, at its core, this is a really great story about PTSD.
This is a book that does a great service to the game. If for some reason you're still on the fence about the game, Cyberpunk 2077: Trauma Team is sure to make you consider picking it up.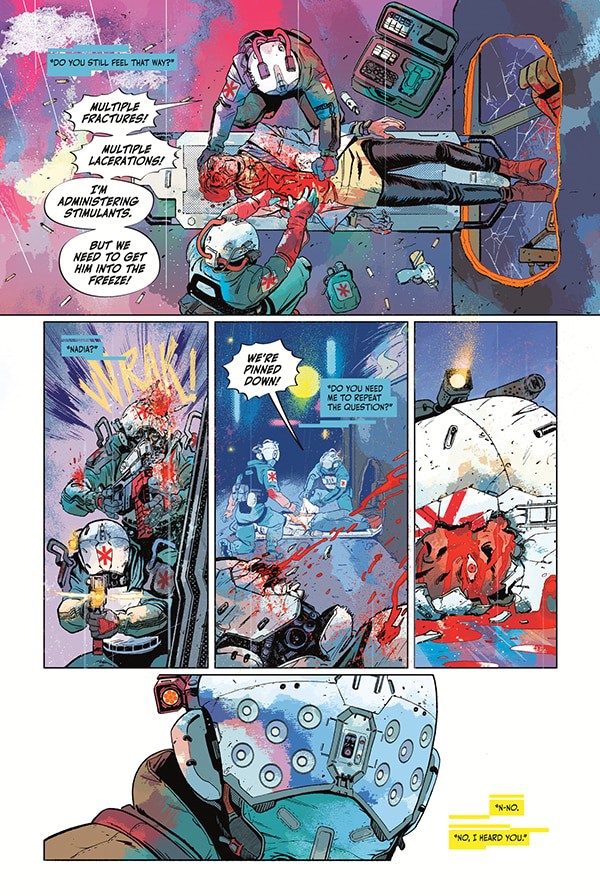 The Review
Cyberpunk 2077: Trauma Team
A great glimpse into the world and lore before the release of the upcoming game.