To this day, there are very few Batman stories as influential or memorable as Frank Miller's The Dark Knight Returns. Now, 35 years after the 1986 four-issue comic book miniseries released, board game company Cryptozoic has launched their Batman: The Dark Knight Returns – The Game Kickstarter campaign.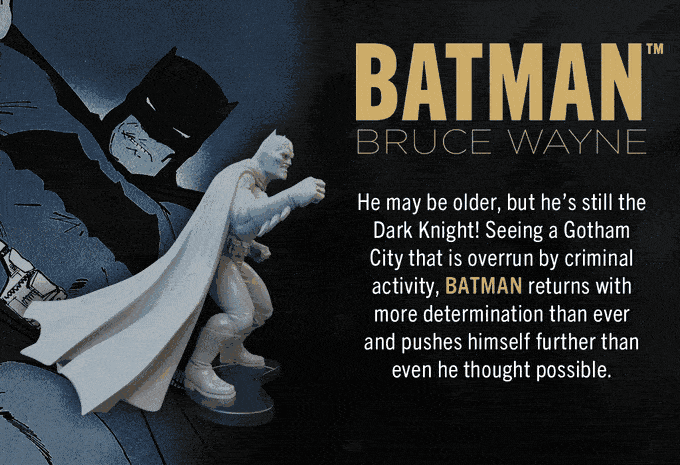 A Batman Board Game?
Batman: The Dark Knight Returns – The Game is a board game based on the seminal comic book and is designed by Daryl Andrews and Morgan Dontanville.
Unlike most board games out there, the game will be a single-player affair pitting players against the clock as they try and survive one final gauntlet consisting of some of his most memorable rogues.
The board game will consist of four books/parts, each modelled after one of the four issues of the comic books. These can be played as one epic campaign or four short standalone missions.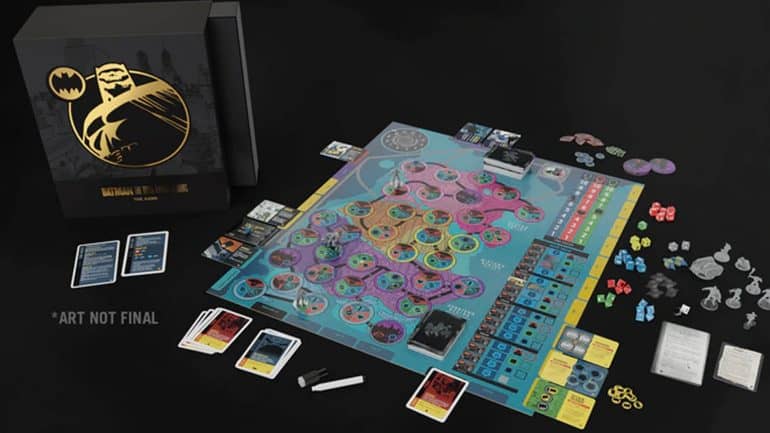 Batman: The Dark Knight Returns – The Game's main goal is to emulate the feeling of being the Caped Crusader, fighting against impossible odds to save his beloved city. This is one of the main reasons why the designers decided to go for a solo campaign.
The board game's other main focus is replayability, which it sets out to achieve with its various combinations of Fight and Detective cards which affect the way in which the game unfolds each time you play.
The Kickstarter Campaign
Judging from its Kickstarter page, the game will have some beautifully crafted and illustrated components, including various dice, tokens and cards. Of course, the Deluxe Edition will swop out the standard cardboard tokens for actual plastic minis and will come in a high end hinged box.
You can have a look at the mini sculps and various other components over at Cryptozoic's Kickstarter page. If this sounds like it might be right up your alley, then head on over to find out more.
Are you excited for Batman: The Dark Knight Returns – The Game?