When I received this SSD from the distributor I managed to overlook one important aspect of it: the drive is SATA 3, and my PC is only SATA 2. This means I would be quite limited in how I review this particular solid state drive. Then I realised I have a PC with SATA 2 and so do most people. Like most, I only upgrade every few years (running an LGA 1366 i920 system) and probably won't buy a new PC until LGA 1150 is phased out. Hey, my system is still pretty decent, but would a solid state drive increase my system's performance? Would I actually see a performance boost from the Crucial M500 480GB solid state drive? The only thing left to do was to test the system.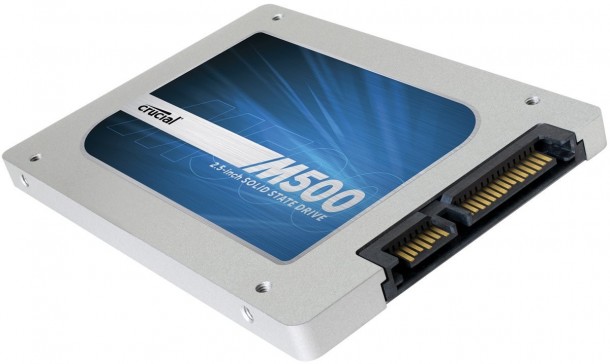 The Crucial M500 480GB comes in a barebones packaging, but includes a height spacer. For something of this calibre, I would have liked its own cloning software and a 2.5″ to 3.5″ bracket. Its construction is quite durable and would easily be dropped a few times (no, I didn't drop it).
My PC is used for general work and sometimes gaming. The system suffers when I need to open Fireworks, log into the OS or install a game. No matter how much RAM I have, no matter how fast my CPU is, the hard drive can be a large, and limiting factor.
I decided on 4 tests, all of which were conducted on Windows 7 Home Premium 64bit. Sorry, Windows 8 users, but the OS is still broken to me and I'll try it again once 8.1 is out.
The tests are:
OS load time (from login): around 5 minutes, but I eventually lost count
Windows Experience Index: 5.9 for the hard drive
2GB file installation: 4:13 minutes
8GB file installation: 15:14 minutes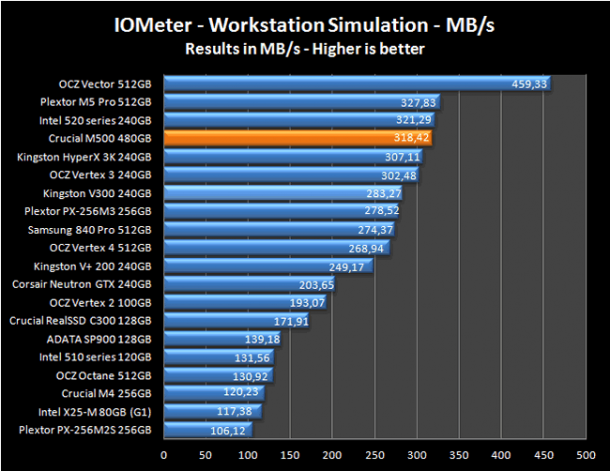 All of the above stats are day to day occurrences for me, nothing out of the ordinary. Another test included general responsiveness of the system, but it's not something I can't measure in time.
Now for the solid state drive.
Instead of running a fresh installation on the SSD I opted for the easier route: cloning. Cloning essentially makes an exact replica of your drive and places in onto another (think copy and paste). This allowed me to test the SSD in the identical environment to my HDD. After a good few hours we were ready.
The first thing I noticed was the OS load time. Within 3 seconds of logging in everything was loaded and ready to go. I restarted the system again just to make sure of the result, which resulted in a 2-second load. Crucial have advertised this range with near-instantaneous boot times, and they really weren't lying. Bear in mind my start-up apps include Drive, Dropbox, AVG, iTunes and Skype – most of which are system resource hogs.
Windows Experience Index gave the drive a 7.1. Sure it increased from the original 5.9, but not by much. Then again one shouldn't always take Microsoft too seriously on these things.
Software installations yielded a decent result. The 2GB install time reduced by 9 seconds, but the 8GB saved me 3 minutes. Steam and GOG (.exe) installs do gain a boost from the drive; the effect is felt far more on larger files.
Once all of the PC results were finished it was time for another, final test environment: PlayStation 3.
The drive was placed into my PS3 Slim to see how it performs. After many hours of backing up data, and then restoring it to the 480GB SSD, it was finally ready. Well, after a few more adjustments in the PS3 itself as well.
Ordinarily, my games list could take over 5 seconds to load game images, backgrounds, etc., but everything was achieved in under 1 second. For once navigating the PS3 dashboard was an absolute breeze and not the usual stuttering chore.
Then the game tests. Sure, the OS was loading faster, but what about the individual games? Saint's Row: The Third and Metal Gear Solid 4 (both long loaders) didn't show me a massive reduction in times, but the SSDs effects were definitely felt.
There is a hefty investment price for SSDs in this capacity range, but you do pay for what you get.
I have been impressed with the SSD can recommend it to those wanting a much smoother operating system (even while running SATA 2). Overall the operating system ran as soon as silk, and it has been difficult for me to transition back to my old drive.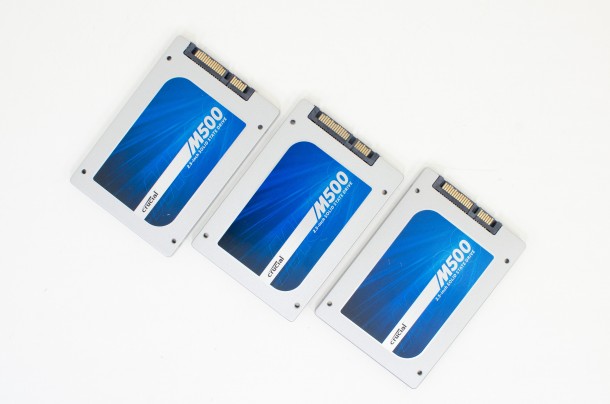 Available to purchase at Digital Sushi