The original Rocky franchise first hit theatres almost a decade before I was born. In fact, the first four films all hit screens before I had even uttered my first word, and yet it was a staple of mine and the majority of my friends' childhood well into the '90s. It may have been the influence of a highly suppressive government to blame for the franchise rise so long after it had originally hit theatres, but its success was massive nonetheless. To date, if you include the last Creed film, which sparked renewed life into the franchise, the total earnings of the first seven films is a phenomenal $1.4 billion.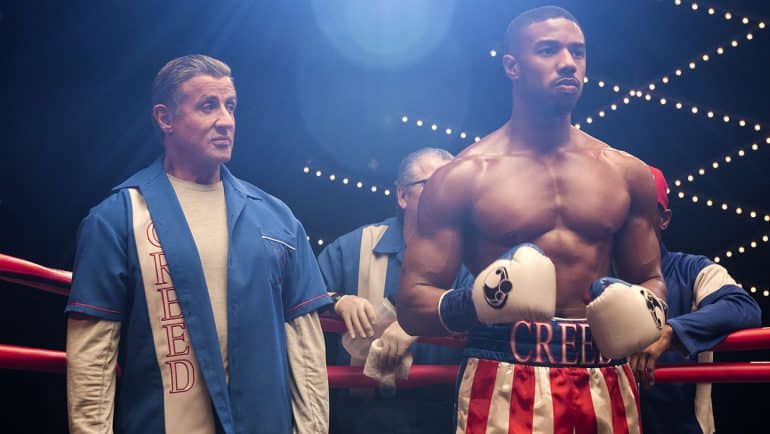 Before its rebirth in 2015, the franchise was all but dead. Many of us would have been left with great memories of the first four films, and mixed opinions about Rocky V and Rocky Balboa. Since the release of Creed, however, the franchise is back doing what it does best, inspiring a generation of youngsters to overcome challenges in their lives. Moreover, with the switch from a white male lead to a black male lead, its importance cannot be understated – a point that director, Steven Caple Jr. also appreciated during our recent interview. So how does the latest instalment, Creed II, add onto what was one of the best movies of 2015?
…the story is far from a simple one, with each character in the film dealing with their own subset of emotions…
Creed II starts off with high energy, with Adonis Creed winning his maiden world heavyweight boxing title. Things are looking up for the Creed team, Rocky included, before a curveball lands at his doorstep, threatening to unsettle his status. In classic Rocky fashion, the film hits you right in the feels with a series of tragedies the 'protagonist' will have to overcome to reach the peak yet again. It seems a simple formula on paper, but the story is far from a simple one, with each character in the film dealing with their own subset of emotions, baggage and traumas along the way. For Adonis, the first of these challenges arises when Viktor Drago, son of Ivan Drago – who killed Apollo Creed in the ring way back in Rocky IV – challenges him to a boxing match, instigated by boxing promoter, Buddy Marcellus, the film's strange take on a Don King type of character.
Marcellus tempts Creed into the fight by means of a rather thinly premised do-or-die type of scenario, attempting to persuade him to create a narrative to his boxing crown to be remembered for decades. This, to me, was one of the lowlights of the film. Just to put it into perspective, a promoter is trying to convince someone to take a fight with the son of your father's 'killer'. Do we really need any additional motivation other than playing on some unresolved emotions? Why do we need to add additional substance to an already substantial motivation, probably the most powerful, revenge?
…Ivan trains Viktor to be a ruthless boxer, hoping to recapture the glory days…
At the same time, a few other subplots take place that feels more like an attempt to bring character development to the supporting roles, but without sufficient substance in the end. For starters, Bianca Taylor, Creed's long-term girlfriend, is tired of playing gigs in Philadelphia and wishes to pursue bigger deals in Los Angeles. After a quick glimpse into just one performance, we don't get to see anything else unfold in this story arc.
In addition to this, there is also a story developing for the Drago family, who seek to rebuild their reputation after Ivan's loss to Rocky so many decades earlier. Not only did Viktor's mother leave the family in shame, but Ivan and son were also cast out from higher society, now finding themselves working dead-end jobs to pay the bills. All the while, Ivan trains Viktor to be a ruthless boxer, hoping to recapture the glory days.
A lot has changed in the last three decades, not just in the fictional world of Rocky. In the '80s, the U.S.A. was still at loggerheads with Russia, which meant a role like Drago could've easily be seen as the U.S. vs Russia, good vs evil paradigm. The political landscape has changed, and while Russia is still somewhat of an outsider to the western world, it's certainly not as hostile.
For me at least, simply tossing aside a family for the sake of a victory at any cost would have been the ultimate betrayal to the underlying message Rocky has evolved into with the franchise. That said, Creed II treats the family with a lot more respect, briefly giving us a glimpse as to the challenges of different societies and the roles people have to play at times simply to survive. Again, this subplot was slightly underdone and I would have personally loved to see a lot more of the history behind the emotional angst suffered by Drago and son. I would have also loved to have seen more dialogue from the father-son duo.
…It's a much more realistic and absorbing film…
But this is a Creed film after all. It says so in the title. As already mentioned, he faces a series of challenges thrown at him, some of which are by his own hand, while others are just a set of cards drawn from the pack. Either way, there is a lot of emotional scars left on Adonis, more so than what we lived through with him in the first film. And because this is a Rocky film, they weren't going to miss out on the opportunity to throw in a training montage. The film, however, changes things up just a touch with something a lot more hardcore than what we've seen in any previous film, highlighting one of the reasons Adonis is almost double the size in muscles as he was in the first film.
Michael B. Jordan's transformation has been remarkable. And his performance, overall, is brilliant, highlighting his growth as an actor in the past three years since the first film. In addition to this, there are better-choreographed performances in the ring. It's a much more realistic and absorbing film from this perspective.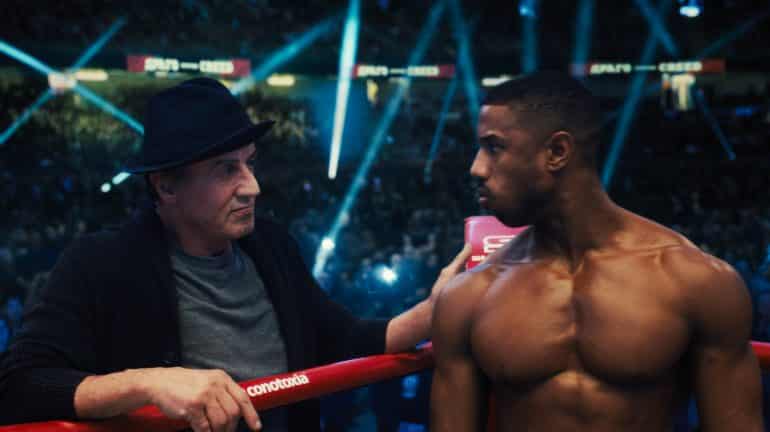 If you're a fan of the franchise, or the first Creed film, there's a lot to enjoy in Creed II. Yes, it follows the same formulaic approach as every other film in the franchise, but there's enough on offer to make it stand on its own two feet. I would say that, as with the other films too, it's an emotional rollercoaster, but it's more like being punched in the gut for almost two hours before you enjoy a climax with an epic boxing match at the end.
There's still a lot to be said and done before the Creed franchise is complete, Adonis far from his being in his prime, notwithstanding the long-term effects of heavyweight boxing we're bound to see in Rocky in follow-up films, which, thankfully, we'll have more of, as hinted at by Jordan.
The Review
Creed II
Creed II is the epitome of the Rocky franchise, showcasing a mix of challenges both in and out the ring. While the film remains largely formulaic, there are a few twists thrown in, along with a separate narrative involving the film's 'antagonist' that people can appreciate. A definite must-see.
PROS
Great choreography
Brilliant performances
CONS
Predominantly standard Rocky story
Incomplete subplots