It has come to the United Kingdom Gambling Commission's notice that 32% of the total British population is into regular gambling. Statistics show that more than half of the gambling transactions take place through the use of credit cards. Credit cards are like two-sided swords for gambling enthusiasts.
A credit card will help you withdraw the extra money you need to gamble, but it can also have a lot of drawbacks. There are a few things you need to be aware of before you sit at that gambling table and spend a few bucks with your credit cards. This article will help you understand the impact of gambling on your credit score.
Can Gambling Have an Effect on Your Credit Report?
Gaming does not automatically harm the punter's credit report. However, even though gambling does no direct harm, it is still considered a risky move. The credit report is like an evaluation of the user's ability to pay back a loan. It does not make judgments about how or on what the user spends their money. Provided that the user is not borrowing money frequently to finance their gambling habits, the credit report won't be affected by it.
Certain problematic gambling practices might jeopardize your credit score:
Gambling beyond your affordability: Spending more than you can afford leaves a heavy dent in your credit statement. It is also regarded as a negative marker by money lenders.
Depending on Cash Advances: A cash advance is another risky move, as it has a huge effect on your credit report. Cash advances have a higher interest rate and they also raise your credit utilization ratio.
Applying for a Casino Credit: It is not extremely common, but some UK casinos offer credit card solutions (markers). These markers are used in place of cash and later redeemed directly from your account. If you do not have enough funds your bank account collapses.
Can Gambling Affect Your Chances of Getting A Personal Loan?
The credit card report is not affected by one's gambling activities. If a gambler is prompt with paying back their debts, their credit scores remain intact. However, the same cannot be said for an irresponsible gambler. Irresponsible gambling has negative effects on the credit report. If by any chance, your gambling practices cause you to fall into an overdraft, it could affect your chances of being approved for a personal loan. Personal loans would not be granted on credit cards that have prior unauthorized overdrafts.
If you have applied for multiple credit cards, that also has a significant effect on your credit score. Lenders run a credit check before approving the loan and these slight details are usually a negative marker. Many compulsive and problem gamblers apply for multiple credit cards to fund their gambling habits. Lenders are wary of such individuals, and their loan applications are mostly denied.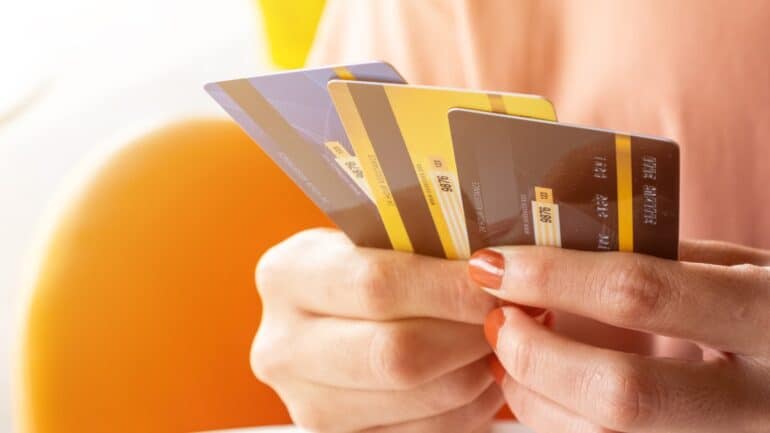 Does Gambling Affect Your Chances of Getting A Mortgage?
Mortgage money is far more serious than personal loans. This indicates that the screening process for a mortgage is more exhaustive. If you have previously gambled using your credit card, it affects your chances of getting a mortgage negatively. Before sanctioning a mortgage, the lender can rightfully ask for the applicant's bank statements, for up to 6 months.
If a mortgage lender realizes that outgoing payments are made to gambling companies, it could put off lenders from approving your mortgage. They might consider you as an individual unfit to make mortgage repayments. Having any remaining gambling debts is seen as an even bigger red flag.
Do the Lenders Hate Gamblers?
The answer to that is yes. Lenders usually conduct in-depth research on your credit report before sanctioning a loan. The credibility of an individual decrease if gambling transactions show up on the credit report. Given the size of mortgages and other bigger financial loans, lenders would like to confirm that they would receive a regular repayment.
Obvious gambling transactions decrease your credibility in the eyes of the lender. If the level of spending is higher than the level of income, the lender becomes less keen on granting you a loan. If you are to apply for a loan, then it is advisable in this case to avoid using your credit card for gambling purposes, for at least 6 months.
Conclusion
Credit cards are indeed a quick fix when it comes to money. However, one should not completely forget the long-term damage it might cause to your credit report. It is better to not use credit cards altogether for the purpose of gambling.
Due to various credit card disputes, UKGC set up new gambling guidelines. As of 14 April 2020, a credit card can no longer be used for gambling in any casino in the UK or registered under the UKGC.