The long-awaited fourth game in the Crash Bandicoot series has been confirmed.
The announcement was made by game developer Toys For Bob and publisher Activision through the official Crash Bandicoot Twitter account. The news confirms that the recent leaks are true, and the game will be called Crash Bandicoot 4: It's About Time.
While the tweet doesn't reveal much, it does allude to a larger reveal coming on June 22nd.
The video teaser features a short clip of Crash playing on a PlayStation 4, before a character in the game cracks through the screen – seemingly opening an unknown dimension.
The tweet also says that the reveal will better than the leaks!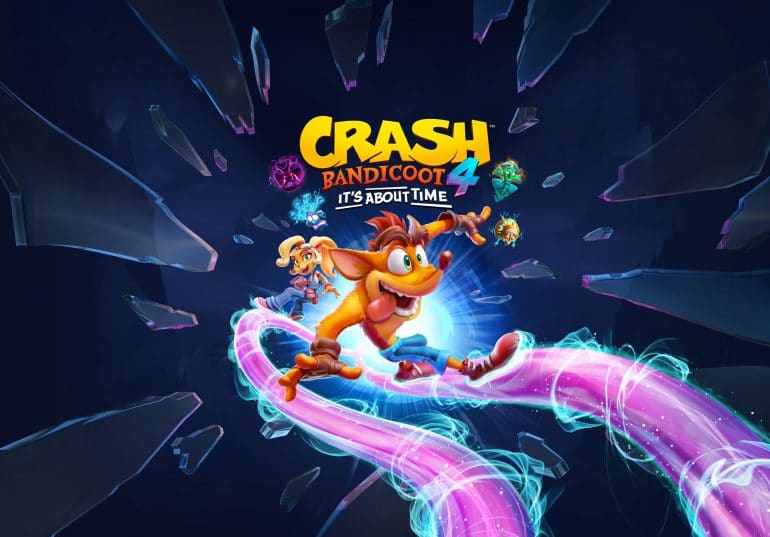 The first leak made its way online when Gematsu noted that a new Crash game had been rated for the PS4 and Xbox One in Taiwan.
The game's story finds Crash Bandicoot relaxing and exploring his island in 1998, when he finds a mysterious mask hidden away in a cave, Lani-Loli. The mask is one of the Quantum Masks and apparently knows Aku-Aku, Crash's mask friend. With the Quantum Masks returning and a Quantum Rift appearing near our heroes, they decide to bravely head through to different times and dimensions to stop whoever is responsible.
Crash Bandicoot 4: It's About Time will be the fourth main game in the franchise. The series was created by Andy Gavin and Jason Rubin during their tenure at Naughty Dog for Universal Interactive Studios and was originally published by Sony Computer Entertainment. The series has appeared on multiple platforms and gone through various developers and spans numerous genres.
The games are set on the fictitious Wumpa Islands, an archipelago situated to the south of Australia where humans and mutant animals co-exist. The game's protagonist is a genetically enhanced bandicoot named Crash, whose quiet life on the Wumpa Islands is often interrupted by the evil Doctor Neo Cortex, who created Crash as part of an experiment – but now wants him dead.
UPDATE: Crash Bandicoot 4: It's About Time trailer releases.
Crash Bandicoot 4: It's About Time stands on the shoulders of the core precision gameplay we all fell in love with in the '90s," said Paul Yan, Co-Studio Head at Toys for Bob. "This epic new adventure spans space and time, introducing new ways to platform that both long-time fans and new players alike will enjoy mastering. Get ready to fall in love with the mutant marsupials all over again!"
The release date for the Crash Bandicoot game is October 2nd, 2020. So far the game will be available for PlayStation 4, PlayStation 4 Pro, Xbox One and Xbox One X. But more platforms should be announced going forward.
https://www.youtube.com/watch?v=5qF5JrciMnU