When it comes to sequels, fans want two things: First, to maintain the integrity of the original. And two, to move the franchise forward in a significant manner. It might've taken 22 years and several consoles later, but Toys for Bob and Activision have taken a stab with Crash Bandicoot 4: It's About Time.
In the case of Crash Bandicoot, it's generally considered Sony's answer to Sonic the Hedgehog or Super Mario Bros. Those franchises, however, have discovered they're often products of their time. Sonic has struggled to have a decent game since Sonic & Knuckles, while Mario's popularity seesaws throughout the decades. Would Crash suffer a similar fate?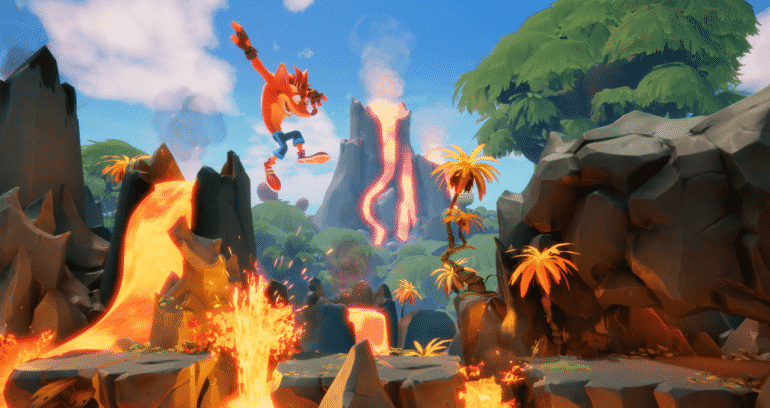 Thankfully not. Toys for Bob succeeds where others have failed, due to its thorough understanding of the franchise. It isn't trying to reinvent the wheel or turn Crash Bandicoot into a drastically different game or genre. At its core, the developers know that this is a platformer where a bandicoot smashes objects and enemies as he traverses through various levels. With this understanding top of mind, they've kept the heartbeat of the original trilogy alive complementing it with updated graphics, better level designs and modern options, as well as more characters to experience.
Crash Bandicoot 4: It's About Time isn't going to win any awards for innovative gameplay, but it remains compelling and fun. It's much like you remember it: the player running down a hallway, jumping, spinning and collecting things – with a perspective shift every so often and a challenging boss fight.
Where this title stands out, though, is in its gorgeous scenery and set pieces. Thanks to the evolution of graphics, you're sucked further into this colourful and charming world. There's an escapism here that cannot be replicated. It's like you're inside of a Saturday morning cartoon, never too afraid of what's to come but enjoying the adventure.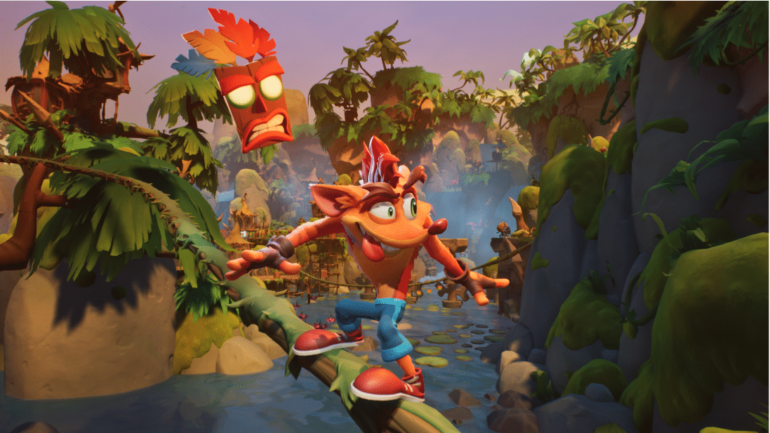 Much like before, the main focus of the game is the single-player campaign. While there is a quirky story featuring all your favourite Crash Bandicoot characters, it's whimsical and really secondary. You aren't here to watch all the cutscenes and try to see if the narrative makes sense; you're here to break boxes, collect stuff and solve the puzzles.
And that's where the game can be unforgiving. It might not be as difficult as Dark Souls III, but you'll die a lot. You can pick between Retro Mode (limited lives) and Modern Mode (unlimited lives), but I recommend you pick the latter. Some of the sections require practice and you might be frustrated that your well-timed jump wasn't as well-timed as you thought it was. It isn't as quick and breezy as it might look.
In terms of multiplayer modes, you're only treated to couch co-op. While there's been some negative feedback about it online, it actually makes sense. Think of Mario and Sonic as examples. They were always better as party games when you had your friends over and could enjoy a few laughs and passive-aggressive comments about how bad they were. Crash Bandicoot 4: It's About Time isn't Call of Duty where you'll need to form your clan and meet every weekday at 6PM, so relax and take it easy. There's still some value in couch co-op and I didn't find myself wishing I could play this game online with others once.
Ultimately, Crash Bandicoot 4: It's About Time gets everything right about the platform genre. It isn't a reinvention or drastic recreation of what came before, but it's a subtle evolution. And that's exactly what a good sequel should be.
Tell us, have you played Crash Bandicoot 4: It's About Time yet? If so, what did you think of it? Let us know in the comments section below.
Fortress of Solitude was provided with a PlayStation 4 code for the purposes of this review.