Crackdown 3 is one of those games you become interested in not because you loved the previous two or because of some major breakthrough or because everyone is talking about it. You get interested in it for the same reason you become interested in African politics, to see the slow avalanche of disasters pile on top of each other that makes you laugh hysterically as you look through your fingers.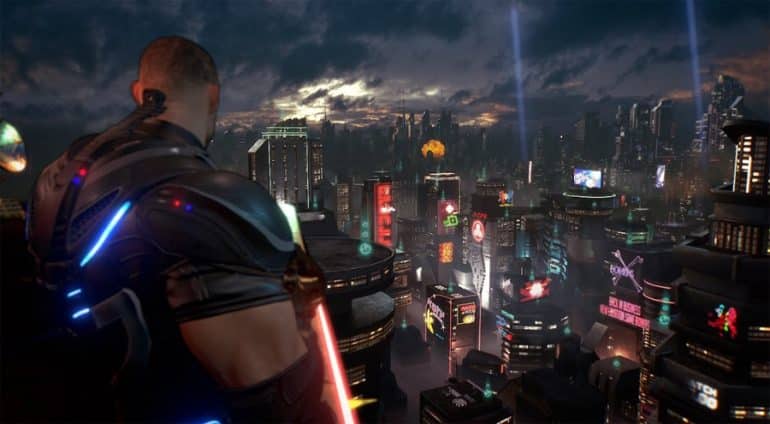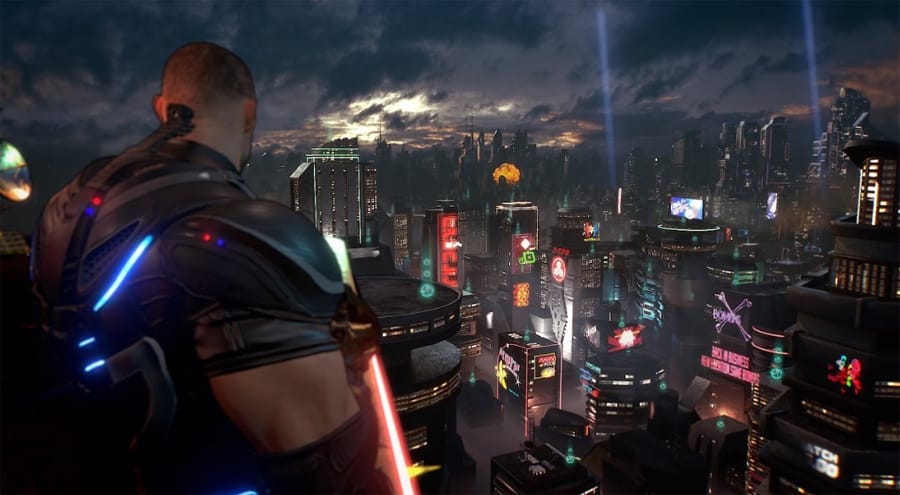 Crackdown 3 was supposed to be launched in 2016. It got postponed until 2017, with the massive expectation attached to launching with the Xbox One X. That didn't happen. It was then pushed to an unspecified time in Q3 2018. After multiple delays, does Crackdown 3 live up to all the hype and expectations or are the cracks starting to show in this much-loved franchise?
In short, sort of.
Visually, it still looks like an Xbox 360 game, with its Telltale series stark outline style animation. It reminds me of the kinematics filmmakers use when they are in pre-production on their movies. In fact, the whole thing feels like a pre-concept of the real thing, which as it turns out, it actually is.
The reason the game has been delayed so many times is due to the number of companies specialising in fairly complicated computing and game designing that were involved. The idea behind the game was actually to showcase new technology in gaming using Cloud Computing. I tried to understand the technical explanation of it but drifted off after about 3 minutes of "low latency shared package distribution."
The long and the short of it is that by allowing most of the heavy lifting to be done in the cloud, you get to experience computing 12 times more powerful than my current Xbox One X. And that is why this game is so important.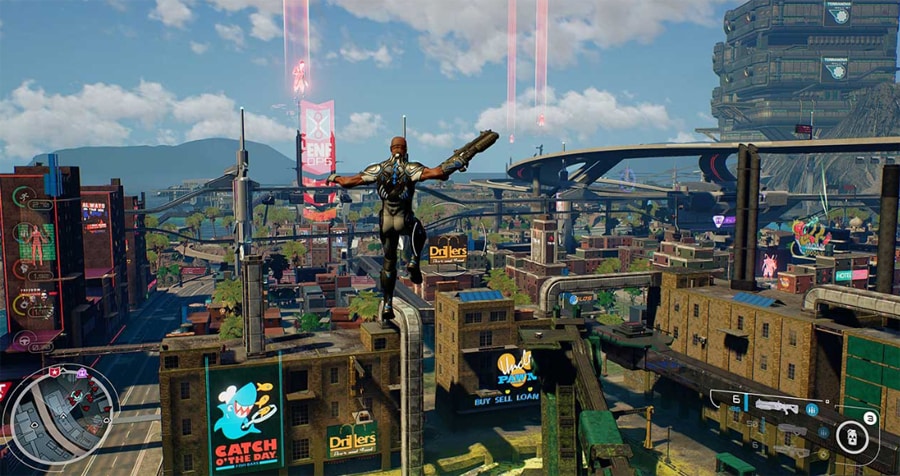 Microsoft is going to use what it has learned from Crackdown 3 in all of its game dev going forward and has made the data available to other developers too. This means that the days of buying new more powerful consoles could soon be over. All you would need is an access point and all the advances would happen on their side.
I don't want to overstate this, but Crackdown 3 could represent the kind of major breakthrough for gaming that Technicolor was for film, or Netflix was for home entertainment.
So back to the present. What does all this Cloud voodoo do in Crackdown 3?
In solo Campaign mode? Very little.
In online multiplayer mode? It literally allows all hell to break loose. Microsoft has been developing their Azure engine, which forms the chassis the game was built on, to allow for total, realistic, real-time environmental destruction. The downside to this is that it requires so much computational muscle to work that it would never run properly, even on the king of consoles, the Xbox One X.
Now if you slip the Clougine (Cloud Engine) into the Azure chassis and you have a game where everything is there for you to destroy. And boy, does it look pretty average, if I'm honest.
Everything breaks but, it all looks a little, I don't know, Xbox 360-ish. Buildings and roads and vehicles all look like they have been made out of sheets of polystyrene, but then, as I said, this game is really just a representation of what we can expect in the future.
The storyline is pretty standard fare for the Crackdown franchise. You work for the Agency, a kind of anti-terrorist organisation. Terra Nova is back, who represents all the evil in the world and you face off once again in New Providence. You are one of the super agents who have to go in make sure Terra Nova is completely destroyed.
Simple, but actually a lot of fun. Add in the absolutely brilliant voice acting of Terry Crews as Commander Jaxon and you have a game that doesn't take itself too seriously on the surface but under the skin is serious like cancer.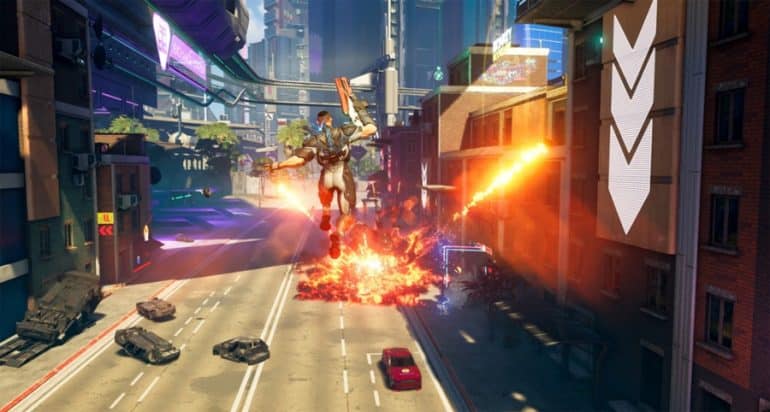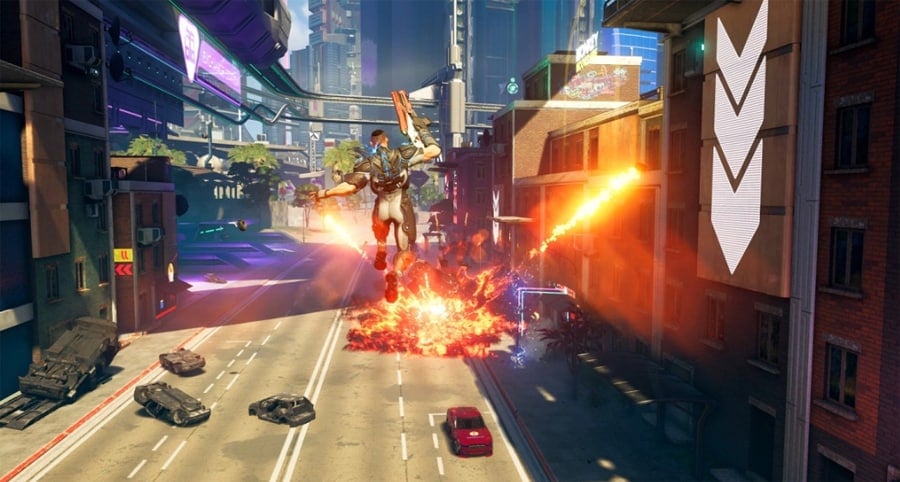 So for those of you unfamiliar with the Crackdown universe, here is the skinny. The game takes place in New Providence, the home base of Terra Nova, the criminal organisation the Agency has been sent to destroy for all but ending modern civilisation. The city looks like a mixture of Bladerunner and Tron, all massive buildings owned by mega-corporations and neon signs.
You arrive as a rookie armed with some basic melee skills, a jet pack that isn't really powerful enough to pull the skin off a custard, never mind lift you into the air to any usable hight, and slightly enhanced strength.
Basically, you spend the game taking down various criminal factions who all work for Terra Nova and as you do, your skills and gear get upgraded in a very arcade, Unreal Engine kind of way. You either just walk over them or they actually float towards you.
Each mission is colour coded according to the criminal faction that runs it and you climb up the ladder killing more and more important lieutenants and mini-bosses until you reach the big boss and kill him. A nice touch to this pretty basic premise is something called Gang Fights Back, where, eventually, you get the attention of a boss or a faction and they send hitmen to take you out before you can get to them.
It's a ton of fun using all the junk lying around as weapons. I tried to clear an area without using any of my weapons, only what was in the environment. I eventually got it right by starting with an armoured vehicle I threw at the main nest of bad guys and worked my way down through smaller and smaller objects like a dumpster, a ladder, a paint tin and eventually killed the last guy with the soggy corpse of one of his companions.
Each time you use a skill like picking something up and using it as a weapon, that particular skill rises, which in turn means you can pick up heavier stuff and throw it further.
The world is also absolutely open, so you can go full Batman by jumping from building to building and swooping down on bad guys and rendering them comatose by landing on their faces. There is no real limit to the gaming styles you can choose, and I love that.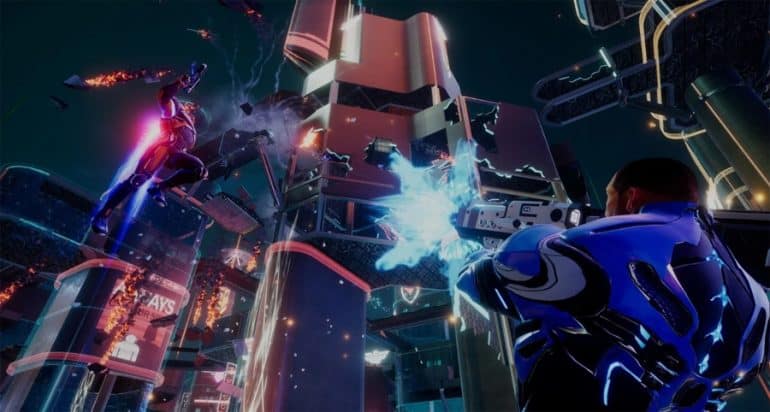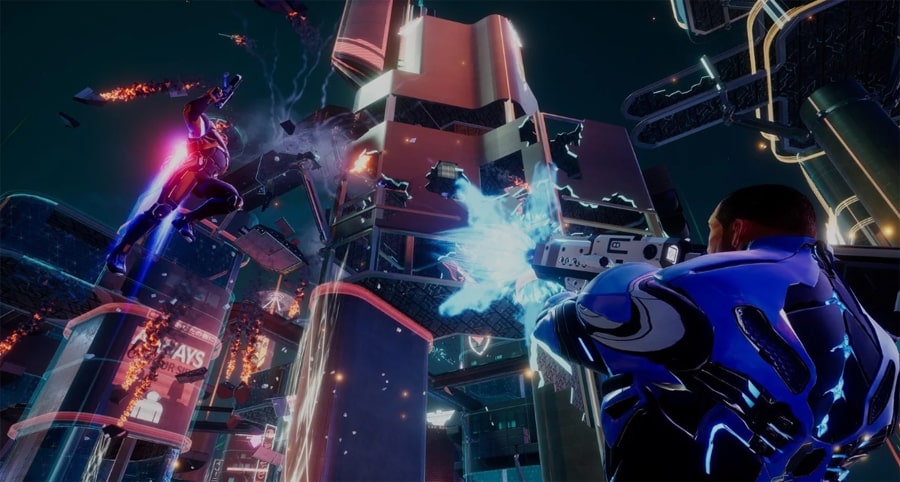 You can also climb into any vehicle and pilot it if you have the skill and the only way you get the skill is to get in it and try to drive it. Add to this the highly destructible world and your first time in any vehicle ends in pretty major carnage.
On multiplayer, all I know is what I read in the E3 release. As for playing it, I wouldn't know because at the time I'm reviewing it, multiplayer isn't working. Seeing as multiplayer mode is where you really see the Coudgine in action, it's not ideal for Sumo Digital's marketing team. All I know is that, in theory, it's awesome.
If I had to make comparisons to other games out there, I'd say Crackdown 3 is part Saints Row (complete with killing people with a giant dildo, if one happens to be lying around), part GTA and a very small part Telltale's Batman.
If it was just a garden variety game, I'd say give it a spin. It's free on Game Pass, but as the next evolutionary step in gaming, I'd say play the hell out of it. We need cloud gaming. The obvious future for this would be a battle royale version and I think that would be just about the most awesome thing imaginable.
Once I began to learn about what this game represents, I felt a little insecure, like my place in the universe came into question. I found my mind racing through what this actually means for gaming and computing and carbon-based life in this galaxy and a little blood came out one of my ears.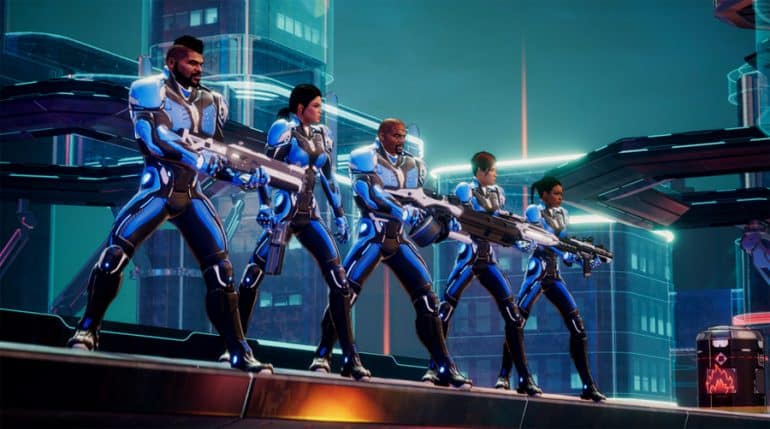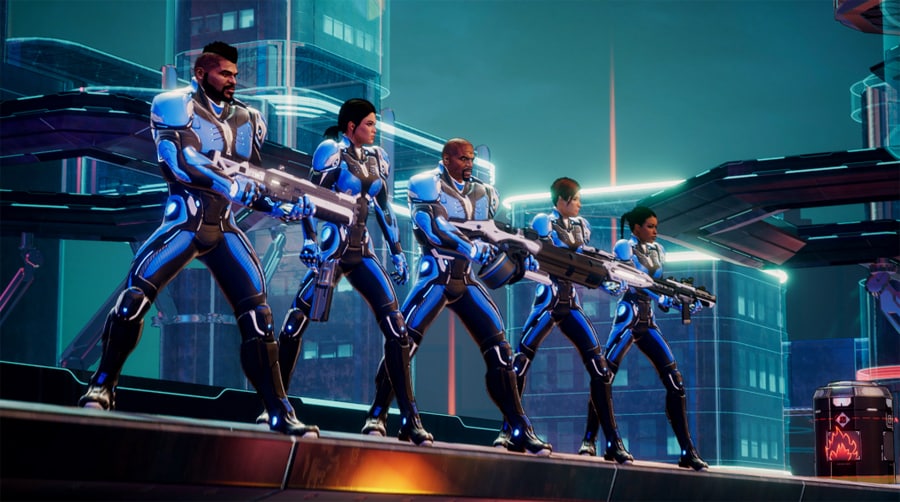 Play it. It is not the worst game to spend some time on. And when you do, just think about what's happening in various places around the world simultaneously to make bringing the boom on this scale possible.
The Review
Crackdown 3
Crackdown 3 isn't a bad game but rather lacks that certain magic its predecessors had.
PROS
Terry Crews
Loads of explosions
Action-packed
CONS
So-so story
Visuals can look dated at times
Repetitive
Review Breakdown
Storyline

0%

Gameplay

0%

Graphics

0%

Replay Value

0%

Sound and Music

0%