There are many theories regarding the upcoming Spider-Man film. However, one suggestion is that Tobey Maguire's Spider-Man might be the villain of No Way Home.
As we draw closer to the release of Spider-Man: No Way Home, fans have been thinking that Marvel might be gearing up to introduce one of the wildest plot twists in the MCU's history. As Dr. Stange tells Peter in the film's trailer: fans, be careful what you wish for.
Now that we have confirmation that Alfred Molina's Doc Ock – and possibly Willem Dafoe's Green Goblin – will be making a comeback in the upcoming Spidey movie, people have been wondering where will Tobey Maguire fit in Spider-Man: No Way Home? Well, a popular theory has the hero of the original Spider-Man trilogy appearing in a rather unheroic role in the MCU.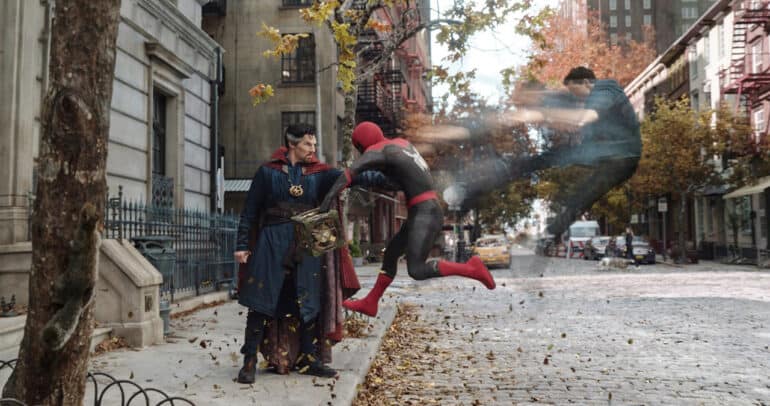 Universes Collide
There have been all sorts of curious, interesting, and downright weird scenarios throughout the history of the Marvel Universe. These 'What-if' situations can be found in every major Marvel comic publication, and some of them have already made their way into the MCU.
It's almost a certainty that Tobey Maguire is in Spider-Man: No Way Home. The question, however, is how will Maguire and Holland Spider-Men coexist in the same universe? Going by what we saw in Spider-Man: Into the Spider-Verse, two or more Spideys seem perfectly able to work together towards the same goal. But, what if the Spider-Man we get in No Way Home isn't the same old Spidey that fought against the Green Goblin and Doc Ock?
The Multiverse has infinite possibilities, and an evil Spider-Man wouldn't be too far-fetched. Considering that Jamie Foxx's Electro will also be in the upcoming film, perhaps Andrew Garfield will also return to the Spidey role. Also worth noting is that Marvel has been known to slightly alter the footage they show in teasers, changing characters to hide key plot points, and there's one glaring example of that in the No Way Home trailer.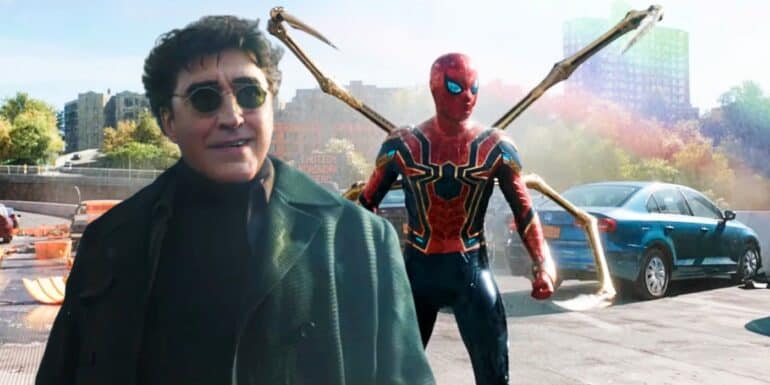 Unlikely Heroes
"Hello, Peter" has become almost a catchphrase amongst Marvel fans after Doc Ock's appearance in the Spider-Man: No Way Home trailer. The thing is, there's no way for Alfred Molina's character to recognize Tom Holland as Peter Parker. Some fans theorize that Holland's face is used in the trailer to replace Tobey Maguire's, but that would come with a whole other set of complications.
Tobey Maguire's Spider-Man: No Way Home role might actually be that of the villain, or so claim some fans. If Tobey is going to be the villain, who is going to help Holland's Spider-Man and Dr. Strange as they venture into the Multiverse? The answer might be none other than the Sinister Six.
In the comics, the Sinister Six are a team comprised of Spidey's greatest villains. No Way Home might be the first time we'll get to see the team together on the big screen, even though some of them look a bit more reticent to continue their villainous ways.
RELATED: Tobey Maguire's Spider-Man Screen Test As Bruce Lee
In the trailer, for a split second, it seems like Sandman – one of the villains in the original Spider-Man 3 – protects Spidey from one of Electro's lightning bolts. Everything seems to point out to these villains fighting each other in some kind of Multiversal bout. Seeing them fight, it wouldn't be too surprising if we get Tobey Maguire in Spider-Man: No Way Home as some kind of adversary – a villain, even – to Tom Holland's character.
Spider-Man: No Way Home will undoubtedly shake the very foundations of the MCU, and having Tobey Maguire as the villain would be the ultimate plot twist in the series in a long time.