Disney projects haven't been doing exceptionally well as of late. Everything from their animated projects to their Marvel projects seems to fail catastrophically. It looks like they might be trying to save themselves by getting rid of some dead weight, and the dead weight selected appears to be Star Wars. After the failure that was Solo: A Star Wars Story, Lucasfilm decided to focus more on TV series and, for the most part, it paid off. Not enough, however, as news arises that Disney CEO Bob Iger may be looking to get rid of the franchise and its president, Kathleen Kennedy. Understandably, she's not too pleased about that. Could the rumour that Disney is selling the Star Wars franchise be true?
RELATED: Future Star Wars Movies Will Bring Back the Iconic Opening Crawl
Bog Iger Tries to Get Rid of Kathleen Kennedy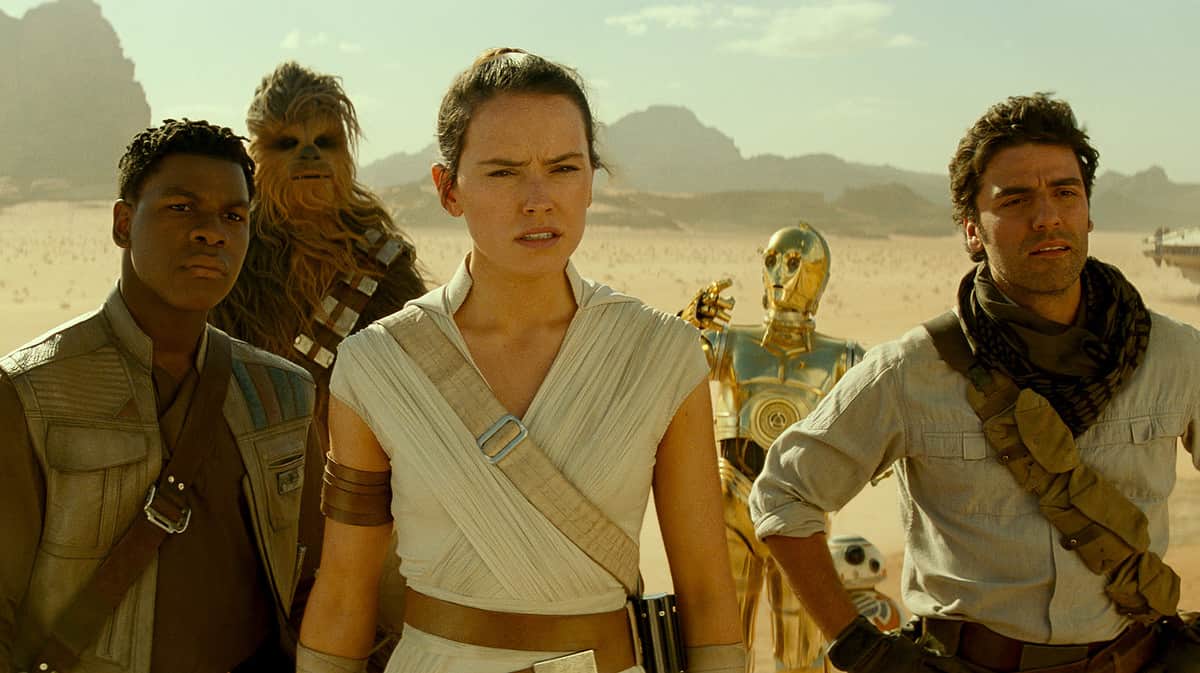 According to Kamran Pasha, the Star Wars Celebration was originally going to double as a sendoff for Kathleen Kennedy. Kennedy, however, had her own plans and used the celebration to announce several upcoming Star Wars movies, including a Rey movie.
She also revealed that Feige had been working on a Star Wars movie with Michael Waldron, the writer behind Multiverse of Madness and Loki, but that Disney had cancelled it:
"Kevin Feige's project was something announced in the press, or I guess, fandom, but there was, nothing ever got developed. We never discussed an idea, because as everybody knows, Kevin is a huge Star Wars fan. And ii, you know, he did come up with something, I would be all ears, but that's never really happened, so. […] It's not an abandoned project, it just didn't happen."
It seems Kennedy is determined to stay on board with Lucasfilm for another five years, but she may not be appropriately going about things. Her remarks were soon blasted by an article by Puck News which claimed, "the Kevin Feige Star Wars project was (and still is) very much real". It said she was unaware of it but had "received periodic updates on its status, including when Marvel go-to Michael Waldron was hired to write it."
RELATED: Star Wars: Always – Topher Grace & Jeff Yorkes Create Something Spectacular
Kennedy Points Out Marvel Issues
Before the Star Wars Celebration, Kevin Feige and Kathleen Kennedy had separate meetings with Bob Iger about their futures at Disney. While Feige's was said to have been about the budget restrictions on Marvel's MCU projects, Kennedy's was about her "Viking send-off".
Apparently, during Kennedy's meeting, she'd tried to save her job by pointing out Marvel's recent failures. According to Kamran Pasha's insider, Sparrow, "Kathleen Kennedy has been trying to shift the economic woes for Disney to Marvel and their team. She's throwing Kevin Feige under the bus hoping to save her own skin. It's not working, but apparently, and here's the kicker, but apparently her future is somehow tied to Lucasfilm, and if it is sold off before she escapes, she can be let go with nothing."
Kennedy is fighting a losing battle against, what seems to be, an entire section of the entertainment industry.
RELATED: Star Wars' Rey And Finn Become The New Jedi Order
TL;DR
Disney's recent fails have led the studio to eliminate some dead weight, which includes Star Wars.
In an attempt to keep her job, Kathleen Kennedy announced upcoming Star Wars projects rather than her retirement.
She also brought up Marvel's recent failures, but it doesn't look like anything will be saving Star Wars or her.
What do you think of Disney selling Lucasfilm and Star Wars?