Is Pedro Pascal, known for his roles in Game of Thrones and The Mandalorian, being the perfect fit for the iconic role of Wolverine in the MCU?
RELATED: Pedro Pascal's Top 10 Most Iconic Movie & TV Performances
Hugh Jackman is returning as Wolverine in Deadpool 3, despite having died at the end of Logan. Jackman says that he sees the return as part of the timeline before Logan passes away, but what happens when the timeline gets a little too messy?
Now, don't get me wrong. Everyone loves Hugh Jackman as Wolverine, including me. Still, a character must be recreated and recast to remain immortal. So, what happens when Wolverine needs to be recast? The internet thinks that Pedro Pascal should be the next Wolverine.
Pedro Pascal As Wolverine
Since The Mandalorian rose to fame, Pedro Pascal has become one of those names that people love to throw around when suggesting actors for a role. You know, like Henry Cavill's name being offered for nearly every role that requires a man in it. Pedro Pascal has become so well-loved that you can find a suggestion for him being almost any character.
I'm sure that Pedro Pascal has been suggested for this role before. Still, the fan-casting suddenly became popular with the recent Esquire cover that featured "The Dangerously Charming Pedro Pascal" with his hair playfully tussled, wearing a leather jacket and looking dashing. The image of Pascal made many people realise that he would make an awesome Wolverine, mainly because he already looks perfect for the part.
RELATED: Pedro Pascal Wants To Join The MCU. But Who Could He Play?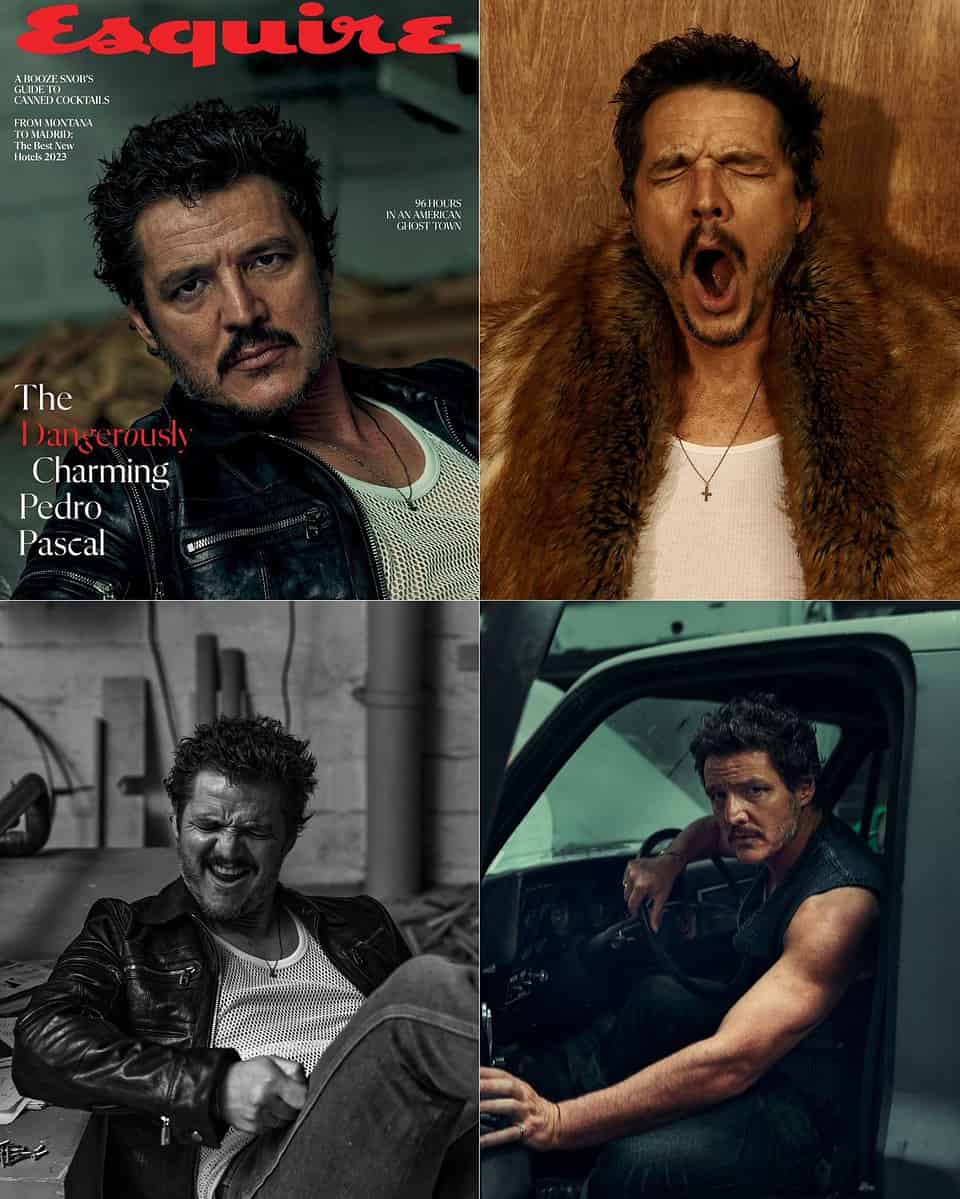 Pop Crave (@PopCrave) posted a series of images from Esquire Magazine, which features another picture of him in the leather jacket. Still, the idea that drives home how perfect he is for the role is the one in the truck, wearing a denim jacket, with his arm exposed. Here he looks like an ideal fit for the position of Wolverine.
Why Would Pedro Pascal Be Perfect As Wolverine?
If you look at some of his recent roles, you can see that Pedro Pascal has the acting prowess to pull off almost any part a director might put him in. For example, when looking at his role as Din Djarin in The Mandalorian, not only was this a moment where he skyrocketed to fame, but it was a perfect moment for him to show his range as an actor. He can create a compelling character with great emotional depth and offer a lot of his emotion and personality while often not even saying a word or being unable to see his face, thanks to his Mandalorian suit.
Another excellent example of his acting ability is HBO's The Last of Us series adaptation, where he plays Joel. Recreating a character from a video game is a challenging task because that character has been played by countless gamers who know them inside and out and will have high expectations for the adaptation. However, most people who watch the series agreed that Pascal did a phenomenal job bringing Joel to life and that they couldn't think of who could have been better suited to the task. Clearly, Pedro Pascal has what it takes to bring well-loved characters to life in a way that does justice to the iterations that came before him, meaning that he would be the perfect choice for the next Wolverine.
RELATED: Deadpool 3: Which Wolverine is Hugh Jackman Playing?
TL;DR
Pedro Pascal is a fan favourite, and many people think he would be perfect for the role of the next Wolverine.
The popularity behind the idea skyrocketed when Esquire released their cover image of Pascal, where he looks like the rough and tumble leather-wearing character.
With the skills he has shown in previous roles, he would undoubtedly be perfect as Wolverine.
What do you think of Pedro Pascal as the next Wolverine?