Fans are buzzing about the possibility of Keanu Reeves taking on the role of Ghost Rider. Could this dream casting become a reality? Find out more.
RELATED: Ryan Gosling Wants To Play Ghost Rider In The MCU
Since the release of John Wick: Chapter 4, many fans have been speculating about Keanu Reeves' future and whether he'd be joining DC Elseworlds Universe as Constantine or finally switching to Marvel. While promoting John Wick, Reeves said this about joining the MCU: "That would be fun. I love those movies. It's great to be in that kind of make-believe land and be in those big movies and have fun like that. Hopefully, one day, they can find something that I'm suitable for."
With rumours floating around that Constantine 2 probably won't be happening, fuelled by Reeves' diminishing hope that he'll get to return to the role, fans began discussing what role he could play in the MCU. Fans have made suggestions from Dr Doom to the Silver Surfer, but the one that fans seem to enjoy has been Ghost Rider, which some fans think should be given to Keanu Reeves.
RELATED: Ghost Rider Could Be Coming To Disney+
Could Keanu Reeves Work as Ghost Rider?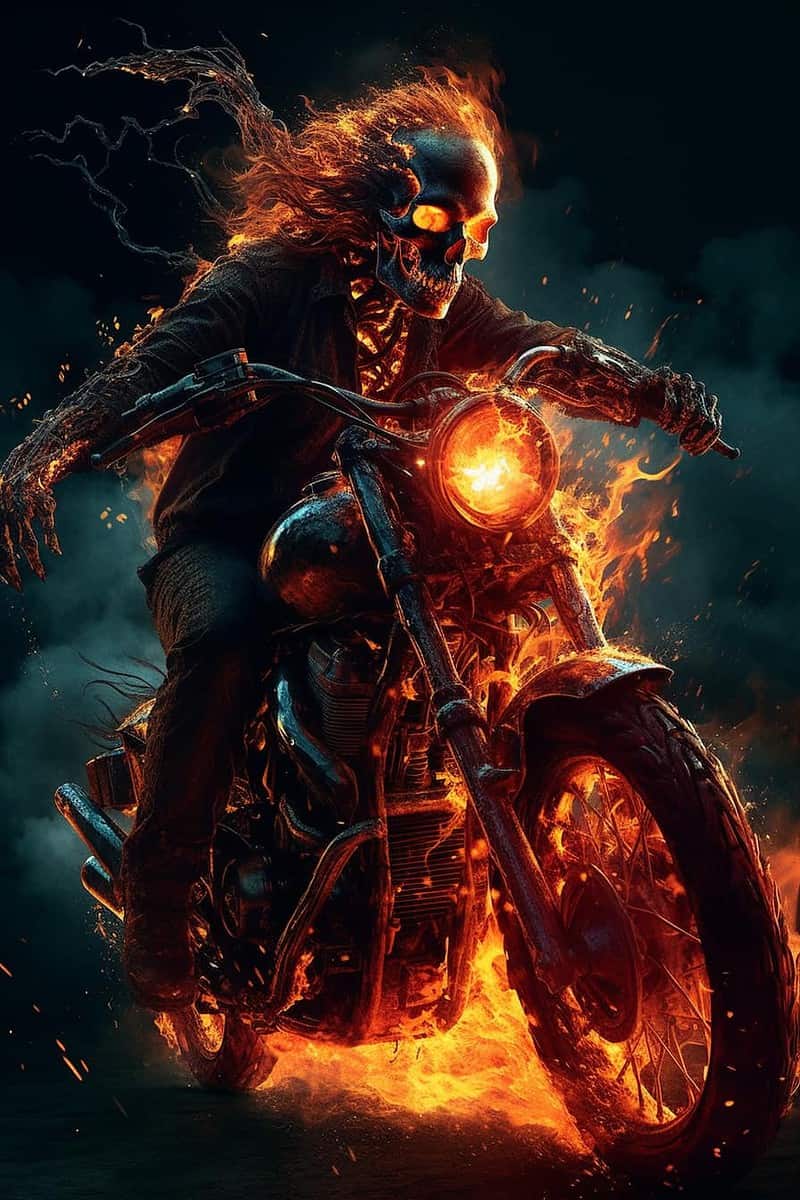 The Ghost Rider is a Spirit of Vengeance who controls Hellfire and inflicts pain on evildoers through the Penance Stare. Johnny Blaze took on the role of Ghost Rider to save his adoptive father from cancer, but this would be in vain, as he died shortly after the deal was made.
Johnny Blaze is a quiet and reflective character who constantly torments himself over his adoptive father's death and sees no way to redeem himself. Unfortunately, this often causes him to withdraw from people and refuse to develop friendships.
Many characters that Reeves has played before would be great examples of why he would be perfect for playing Ghost Rider. For example, John Constantine was a violent, anti-social cynic who focused more on doing his job than anything else. On the other hand, Neo was a soft-spoken yet determined character who easily stepped into his Chosen One role. And John Wick was a ruthless, cold-blooded assassin who let nothing get between him and his quarry.
It's not difficult to imagine Reeves as the flaming skull.
RELATED: Ghost Rider: Were The Nicolas Cage Movies Really That Bad?
Using AI to Bring The Idea To Life
Given that Ghost Rider's most distinct feature is his flaming skull and the difficulty showing a specific actor within the bones and fire of his face, you don't see Reeves in many of the AI-generated images. However, the flaming skull still looks plenty awesome.
Many of the Ghost Rider images see the flaming skull sporting Reeves' long hair. It's good that Ghost Rider has control over Hellfire, or Johnny Blaze would probably be down a bit of hair when transforming back into himself.
The images that show Reeves as Johnny Blaze are just as awesome. He's riding a flaming bike as the world around him seems to blur with the speed he's moving. The sky behind him is the same orange as the flames on his bike, giving the image a hell-like feeling.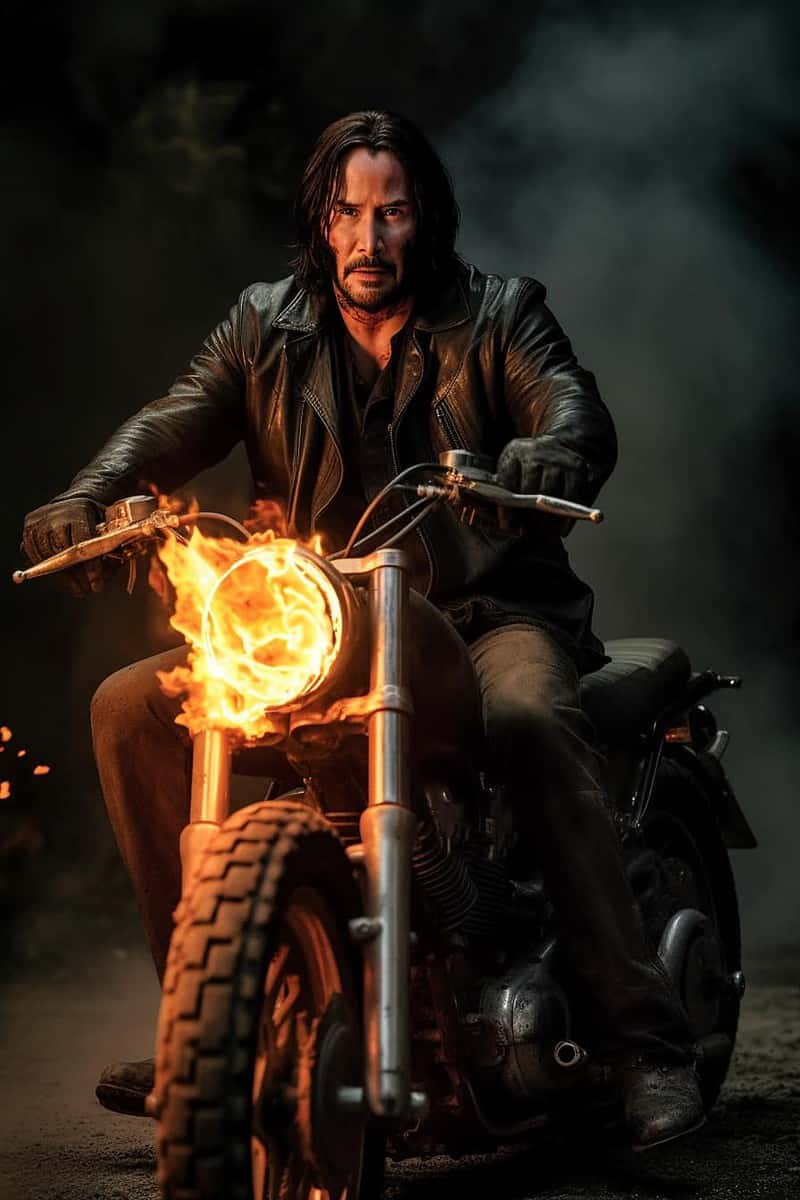 Based on a past interview, it seems like Reeves would be just as excited to play Ghost Rider as fans would be to see him as the Spirit of Vengeance.
RELATED: The 9 Best Vehicles in the Marvel Universe (& The MCU)
TL;DR
Fans want to see Keanu Reeves play Ghost Rider in the MCU.
He's played characters with similar personalities to the Marvel character in the past, so it's not difficult to imagine him as the Spirit of Vengeance.
The AI-generated images and Reeves's hope to play the character have made fans more sure than ever that he'd be the perfect Ghost Rider.
What do you think of Keanu Reeves as Ghost Rider?
Source: Facebook.com