According to various sources, Dwayne "The Rock" Johnson, who is currently cast as Black Adam in the DCEU, is fighting hard to restore the Snyderverse.
Restore The Snyderverse
Since the release of Zack Snyder's Justice League, DC Fans have been hard at work trying to restore the Snyderverse.
Fans have started multiple campaigns in order to convince Warner Brothers Studios to resuscitate Snyder's vision for the DCEU including a #RestoreTheSnyderVerse Twitter movement (which has already garnered over 1 million tweets), multiple change.org petitions, and some fans have even taken to review bombing Godzilla vs. Kong in attempt to capture the attention of WB.
We all know just how relentless Snyder fans can be but, after Warner Bros. CEO Ann Sarnoff announced that the studio will not be making more of Snyder's DC movies, it seems that the odds are stacked against them.
Thankfully, fans now have a new ally joining the fight against WB – Dwayne "The Rock" Johnson.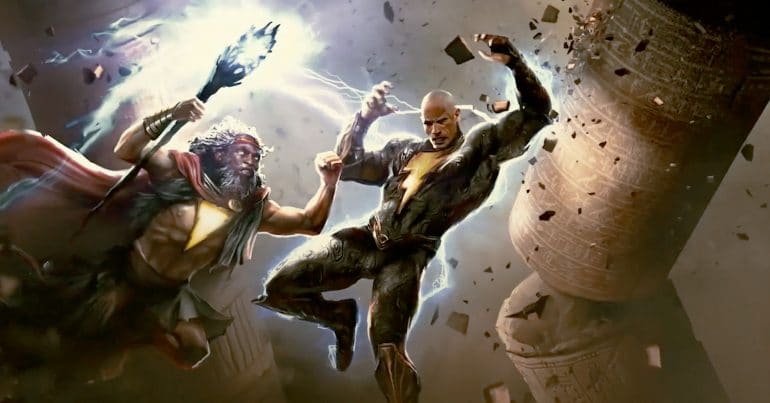 Dwayne "The Rock" Johnson Wants The Snyderverse
According to some interesting intel from Edward Lauder over at Small Screen, Dwayne "The Rock" Johnson has been talking to the higher-ups at WarnerMedia about restoring the SnyderVerse.
He feels that his version of Black Adam will only be properly served should the SnyderVerse still be a thing and has thus contacted a number of executives at WarnerMedia to express his interest in keeping the SnyderVerse alive.
Mikey Sutton of Geekosity has also confirmed this news as his own sources have verified that The Rock would like the entire Justice League (more specifically, Zack Snyder's Justice League) to face off against his anti-hero in a Black Adam sequel that would eventually lead to a Justice League/Justice Society team-up as they often did annually in the comic books.
Both outlets have noted that Dwayne "The Rock" Johnson is currently trying to sort it out with WB himself (for now) and has not yet involved AT&T yet. However, should it eventually lead to this, Geekosity is certain that AT&T would side with the beloved actor.
For now, it is still an uphill battle for fans to have Snyder's original vision reinstated, but with Black Adam on their side, hope for the success of the movement has been returned.
What do you think of the news that Dwayne Johnson has joined efforts to restore the Snyderverse? Do you think this movement has more chance with this star backing it up?
Share your thoughts in the comments below.