There are bad TV shows, good TV shows and great TV shows. Then there are TV shows which are so artistic, so original and so bonkers that they're pure cult viewing. They're few and far between, but you can't miss them. Classic show The Prisoner was one of them, subverting standard spy thrillers by presenting a psychological drama about the nature of individuality. Twin Peaks was another, even more so when it returned, proving that David Lynch's creative streak still defies logical explanation.
More recently there's been Legion, which is as far from a traditional superhero show as you can get. While based on the Marvel comic book character and featuring mutants akin to the X-Men, that's where the similarity ended. With mind-bending scripts offering lectures on the fragile nature of the human psyche – and reality itself – each episode tested the limits of the viewer's mind. Visually stunning with its off-beat visuals, and backed by an incredible soundtrack, watching it has been like crashing through a funhouse mirror in an art gallery while on an acid trip. In a good way, of course.
Now it looks like DC is set to offer their fans a similar experience with the Doom Patrol show.
First look at Robot Man, Negative Man, Elasti-Girl, and Crazy Jane on the set of DC Universe's DOOM PATROL! pic.twitter.com/R7ZDNRCWmY

— Walt (@UberKryptonian) September 1, 2018
The Doom Patrol's TV show isn't anything new and word of it has been circulating for a while now, since it was announced that it would be linked with the Titans TV show owing to the crossover character of Beast Boy. The basic description for those unfamiliar with the Doom Patrol is that they're a superhero team of so-called "freaks" – Robotman, The Negative Spirit, ElastiGirl, The Chief, Crazy Jane and others. When news of it first broke, it sounded like it would be akin to Hellboy's BPRD in nature, focusing more on surface-level weirdness.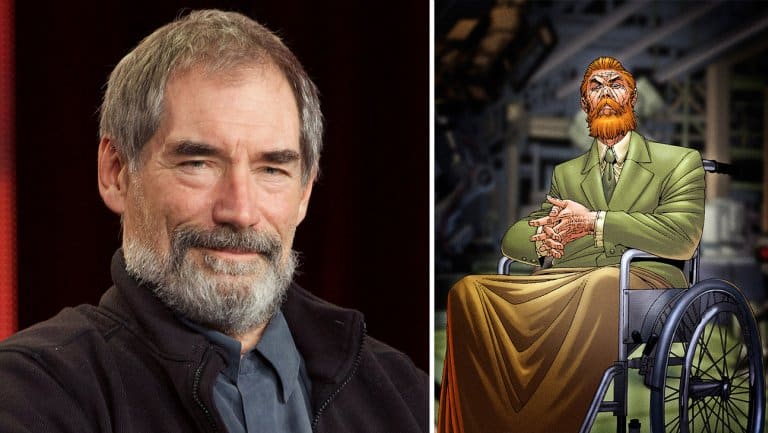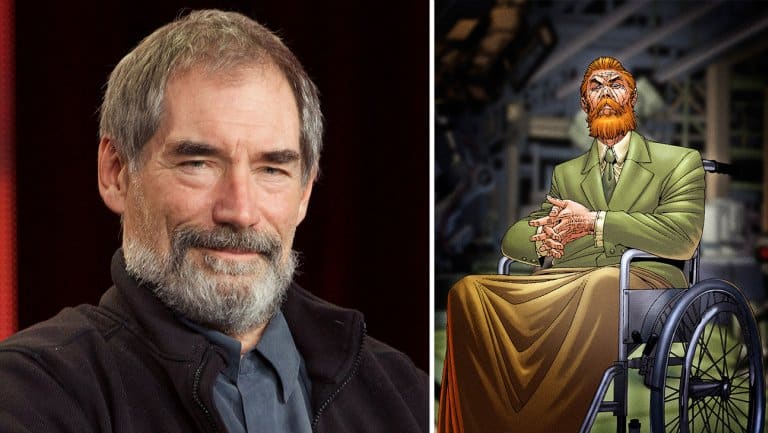 Long-time fans of the Doom Patrol, of course, know there's a lot more to them than that. They're the oddballs who handle the weird cases that the regular superheroes can't. On the surface, they may resemble a regular super-team but they aren't. One of their primary villains is a brain in a jar who wants to engage in a romantic relationship with a talking gorilla, and they can be stopped by the optical illusion of a three-sided cardboard box. For a while, their home was located on a sentient transvestite street. Simply put, it's weird brilliant fun. However, it initially seemed unlikely that the TV show would be that bizarre.
But now, Alan Tudyk has been cast as Mr Nobody… and that could indicate that DC will be taking a massive gamble by allowing the show to truly mirror its cult comic book roots.
Mr Nobody, the leader of the Brotherhood of Dada (the surrealist art style which embraced nonsense), is no ordinary villain. A two-dimensional profile outline of a person, he's able to drain people's sanity, rides around on an LSD-infused bicycle and has a habit of rearranging cities with Sellotape. He also has a boiled egg and he knows how to use it.
As if he's not offbeat enough, the Brotherhood's members have included a woman who can turn people into toilets, Bobby the Love Glove, and the mysterious Number None. Number None is everywhere, everything and everyone, always getting in your way. That shoelace that came untied? Number None. That person who spilt wine on you at a party? Number None.
Tudyk, whose roles have varied from A Knight's Tale to Dollhouse, notoriously has a gift for playing eccentric characters and his voice work has been heard in films like I, Robot, Star Wars: Rogue One and Wreck-It Ralph. If Mr Nobody on screen resembles his comic book counterpart, this could be an ideal casting choice and a likely sign that the show will veer more towards the bizarre. It's great news for fans, and one of the most promising hints about what to expect from the new show on the DC Universe streaming service.
If the Doom Patrol's TV incarnation follows a similar route to Legion and pushes the boundaries of artistic cult television, then it'll be just what fans have been waiting years for.