Control seems to have popped up with very little fanfare, which is a pity, as it would be a shame if this title gets swept under the rug. Taking cues from the X-Files, Twin Peaks, Legion, and any number of other weird fiction, Control is both fun to play and has a very distinct aesthetic, despite the problems it may still have.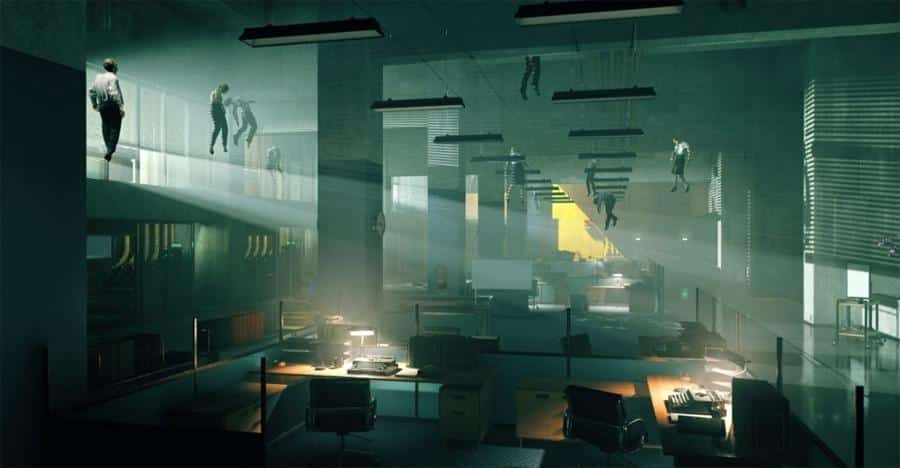 You play as Jesse Faden, who arrives at the mysterious Department of Control in New York. The Department of Control is in a brutalist building called the Oldest House, which has Tardis-like qualities where geometry and space shapes and twists inside to create unexpected locations. The Department of Control has a mandate to investigate paranormal persons and objects, and the game throughout has this weird mix of government bureaucracy and existential horror in equal measures throughout the building.
Jesse is looking for her brother Dylan, who was kidnapped by the Department many years ago, and she has only just found them. As she arrives, things have gone wrong in the building, with a malevolent force called the Hiss having invaded and taken control of the people and building itself. Jesse is drawn to the Service Weapon, a pistol which has supernatural powers of its own. The mysterious beings which possess the Service Weapon, the Board, tell her that she is now the Director of the Department, and she must cleanse the building and repel the Hiss.
Control is played out in the Oldest House, across various floors and levels, in a Metroidvania like fashion. Jesse will collect more keycards and new powers that allow her more access to different areas as the game progresses, you will be able to backtrack or warp to previous areas and unlock more content as you progress. Her primary weapon is the Service Weapon, which can have different forms unlocked, essentially making it an all in one weapon. While they have different names, you will be able to unlock what is essentially a shotgun, SMG, rifle, pistol, and grenade launcher form for the weapon.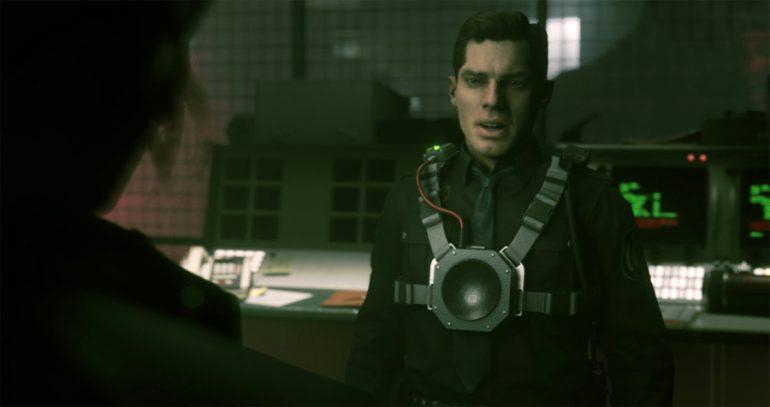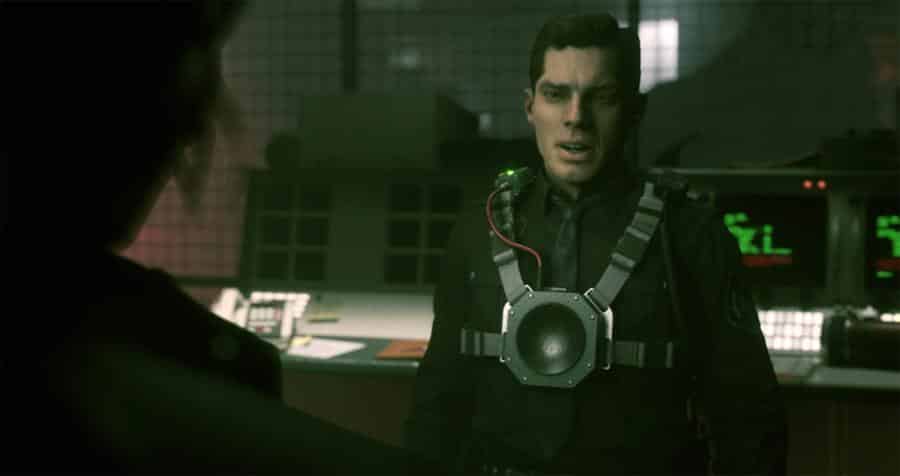 Throughout the game, Jesse will also unlock more supernatural powers for herself, including the ability to pick up and throw objects telekinetically, an armour shield made of rocks, mind control on enemies, a fast dodge, and levitation. By the time you have all of these powers, you will be able to feel like a superhero, as you zip around the room throwing random objects at enemies. It's immensely satisfying, with the telekinesis, in particular, being one of the best-implemented forms of it in any recent game I've played. The objects get pulled from any point in the room, so there is a good chance that the fire hydrant you pull towards you will smack the enemy in their head as it comes to your hand, and then be thrown back at them a second time. It never got old for me.
Jesse is rather fragile, and this means that the earlier parts of the game before any upgrades or power unlocks, are probably going to be the most difficult. To be honest, I almost gave up on the first boss, as every death leads to a long loading screen and a respawn back at the previous checkpoint. But I implore you not to give up, as the game really comes together once you have a few more weapon types and powers, which doesn't take too long.
Essentially, you are doing rather mundane quests throughout the game – repair this, turn on that switch, go to this department, etc. But what makes them all so much more interesting is the weird and spooky setting you find yourself in. I wanted to see more of the building and where I was going next at all times. While I didn't get scared as such (okay, maybe once), it has that mysterious quality which draws you in further as you keep on wanting to find out more.
You get the opportunity to do random sidequests for people you meet and unlock abilities off from the beaten track, so there is the feeling that you are finding things out for yourself and not just being led by the nose. There are light puzzle elements, nothing too difficult, but pleasant enough.
When it is working well, Control has a rather magnificent graphical presentation, especially in combat. The particle effects of smoke and energy look great as you move around and strike at enemies, throwing objects and destroying bits of the surroundings as you throw them. However, this is where the major detracting point I have for this game at the moment comes in – on a regular PS4, the game has a tendency to have an absolutely horrendous framerate drop when the action gets too busy for the screen.
Add to this the fact that as your health gets low, the screen gets redder, and you are often in very red rooms, to begin with, I found myself dying often because of the single-digit frames per second, which is enormously frustrating on a game I'm otherwise enjoying quite a lot. I can only hope that it gets patch support quite soon for this.
The overall game is not incredibly long, about 10-15 hours for a full playthrough if you take it easy and explore a lot. However, aside from the technical issues, I did enjoy myself a lot during this game. There is a lot of terminologies and world-building thrown at you very early on, and it can make your head swim a bit, but it's not as complex as its making itself out to be once you get used to it. The overall plot in Control is also not that revelatory, but the setting and power-based gameplay manage to make me overlook many of this game's other flaws on display.
The Review
Control
Control has a lot of going for it. A spooky atmosphere, fun and intresting abilities and an intresting environment to explore. It's just a shame that the constant framerate drops do hurt the experience.
PROS
The power system
The weird, supernatural tone
The style and aesthetic of the world
CONS
The terrible frame rate drops in combat sometimes
Unpredictable difficulty levels
Lots of jargon thrown at the player
Review Breakdown
Storyline

0%

Gameplay

0%

Graphics

0%

Replay Value

0%

Sound and Music

0%