Warner Bros and DC are reportedly working on a live-action Constantine sequel.
According to an exclusive report by The Direct, J.J. Abrams will produce the film through Bad Robot Productions. The movie's tone is said to resemble the upcoming Justice League Dark HBO Max series.
If the reports are true, it would be John Constantine's second appearance in a live-action movie.
Keanu Reeves originally played the cynical anti-hero in 2005's Constantine. Although the film had a pretty large fan following, it didn't do so well with critics, nor was it a truly faithful adaptation of the comic book character.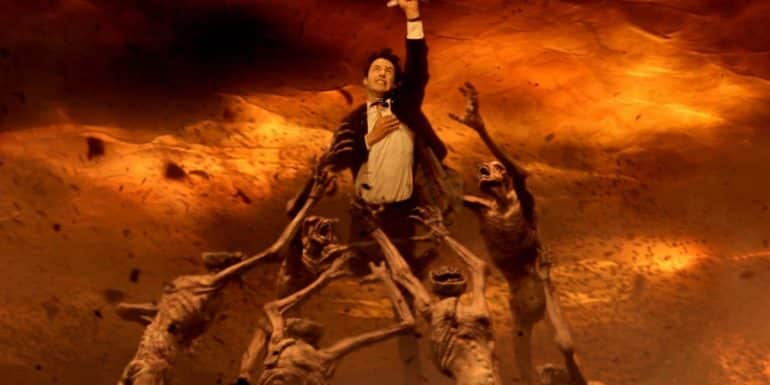 In an interview with Variety last May, Keanu Reeves said he'd love to return as the occult detective in a Constantine sequel.
"I've always wanted to play John Constantine again. I just love that world, too, and I love that character. I just had a blast playing the character and playing in that world."
In 2014 Matt Ryan brought the character to life on television with the short-lived NBC series, Constantine. He currently battles demons in a comic-accurate version of the character on the CW's Legends of Tomorrow. Ryan has also voiced Constantine in a few animated movies, including Justice League Dark: Apokolips War.
The news of a sequel is nothing more than speculation at this stage. However, Reeves and Francis Lawrence (director of the first Constantine movie) will be participating in Comic-Con @ Home to commemorate the 15th anniversary of their film. So we might get more concrete news about the rumoured sequel then.
Do you want a Constantine sequel starring Keanu Reeves?