When there's a new Star Wars project announced, it's safe to approach your excitement with realistic expectations, especially given the track record of serial cancellations for this franchise. Given Lucasfilm's recent project restructures, many fans fear that another beloved project has made its way to the chopping board.
RELATED: How Ahsoka Changed the Rules of Star Wars Forever
Fans of classic Star Wars games have kept promoting and hyping up the Star Wars: Knights of the Old Republic Remake since its official announcement at the 2021 PlayStation Showcase. However, that reveal trailer was recently found missing on all official PlayStation channels online. This sparked the rumours of the Star Wars: Knights of the Old Republic remake's cancellation.
The missing trailer was initially spotted by X user @Crusader3456 who indicated that it had been set to hidden.
This might not be a big deal, especially since Sony issued a statement indicating that the removal of the Star Wars: Knights of the Old Republic remake's promotional material comes down to a music licensing issue. However, it's hard to take Sony's word for it, given all the concerning information surrounding the game's troubled development.
RELATED: "The Worst" – John Boyega Reveals His Worst Star Wars Film
In 2022, the Star Wars: Knights of the Old Republic remake's development was reportedly paused due to a disappointing demo presented to Lucasfilm and Sony. Development team Aspyr was in charge of the project for three years and it seems like the art and design direction for the game was unsatisfactory, especially for a highly anticipated game of this calibre. The art director, Brad Prince, and design director, Jason Minor, left the project after their presentation was rejected.
The remake from Aspyr could have been in our hands in late 2022 as per reports on their target release date. The game was set to feature the original voice actor of Bastila Shan with Jennifer Hale returning for this remake. With plans for PlayStation exclusivity along with a PC release, this game could have easily been a top contender for the best RPG game of the year. Star Wars: Knights of the Old Republic's original version was once regarded as one of the best Western RPGs ever released, as well as one of the best Star Wars video games ever.
The Star Wars: Knights of the Old Republic remake has now switched hands to a new development team at Saber Interactive, the company behind games like Space Marine 2 and World War Z. They are owned by Embracer, the parent company of Aspyr. Unfortunately, Embracer is also facing its fair share of issues as they are dealing with an intense restructuring process that will see a lot of studios losing their workforce, and games being cancelled.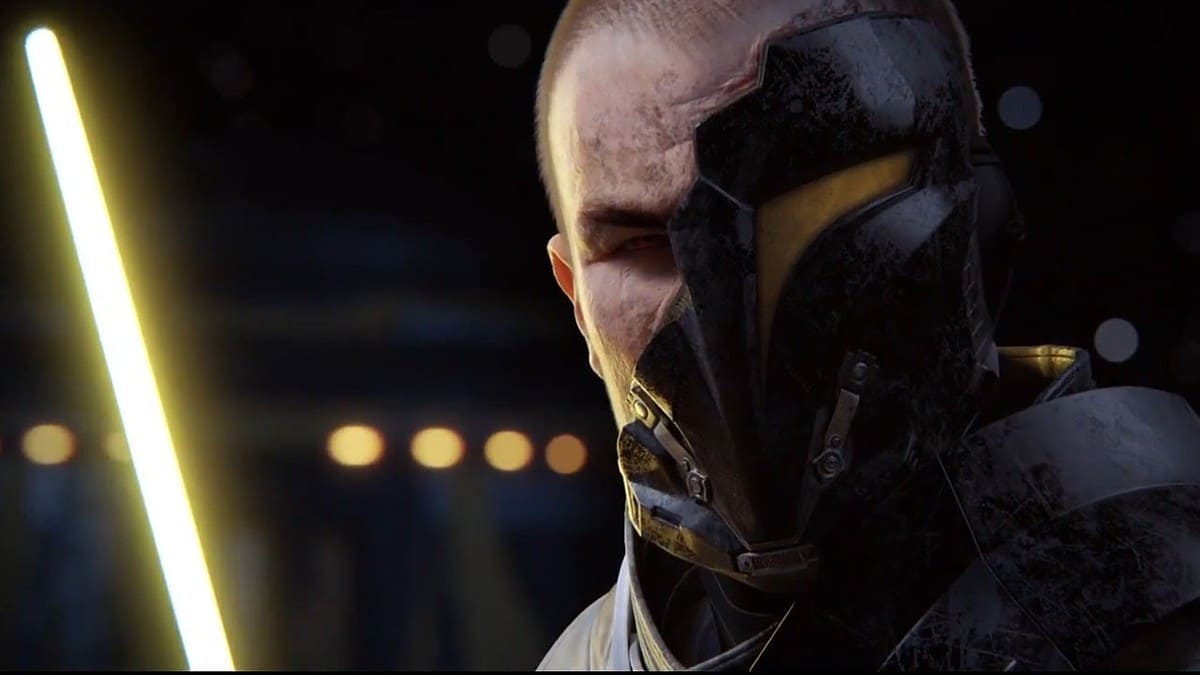 Although the game has not been officially cancelled yet, there's little indication that any of the top investors still seem interested in the project. We'll be lucky if they can get their structure together in order to launch the game later on. As it stands, the current status of the Star Wars: Knights of the Old Republic remake is questionable.
RELATED: Star Wars Lightsaber Colours & Meaning Explained
All is not bleak though, we've still got a couple more Star Wars games set to release in the near future. Ubisoft's Star Wars Outlaws looks quite promising, and it seems to be a Star Wars game unlike anything we've ever seen.