When the announcement was made a few months back that Comic Con was finally coming to Africa, my curiosity immediately piqued. At the same time, however, having been to other events featuring geek and game culture, I was a little reserved as to how much different it could be. Yes, it would feature the likes of celebrities with panel discussions and photo ops, but how would it compare and differentiate itself? Well, for starters, it was bigger. Much, much bigger.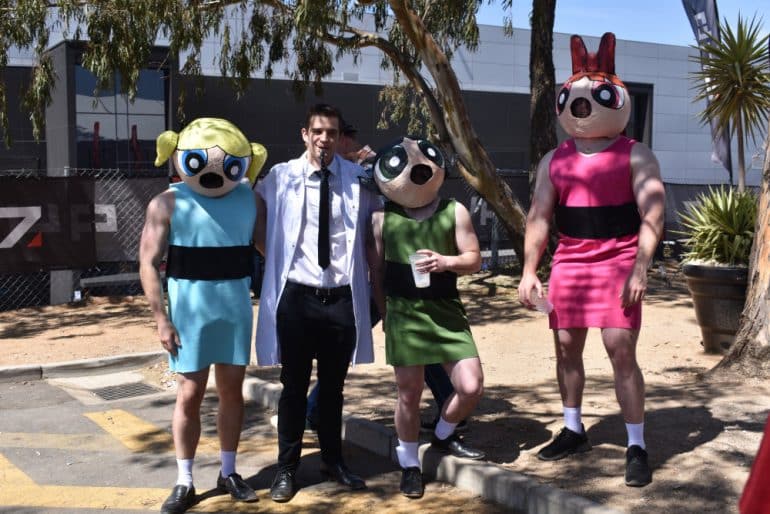 I spent between six and seven hours up and down the exhibition halls, pop-up stands, and many others scattered around the Kyalami International Convention Centre and wasn't able to get through all that was on offer on the day. Instead, I had to carefully plan out my schedule for the day, picking which stands I'd like to visit, while also making room for a few interviews, discussions, and challenges I was involved in at the event. So big was the exhibition turn out, that the stands were extended beyond the walls of the Convention Centre, even alongside the actual track to cram in even more for guests to see and do.
To put things into some perspective, I managed to hit the 12,000 mark on my step counter, amassing 11,000 of that from getting out my car early morning, to getting back later that afternoon. One of the biggest challenges with organising such a massive event, which crossed four or five different zones, it was somewhat tricky to find your way without some sort of assistance. I got lost more times that I'm happy to admit to, moving around between scheduled meet-ups, but by the end of the day, I became somewhat of an expert at where each area and stand was setup, breezing around from end to end without too much fuss.
After wondering around taking it all in early morning, I moved on to the meet and greets, starting off at the Augmentors stand, where a spent a few minutes with the team, Gert Kruger (CEO), Michael Deon (creative director and co-founder) and Kyle Haffenden (Product Manager and co-founder). Augmentors is the first AR blockchain mobile battle game, which saw its soft launch at Comic Con Africa on Friday morning.
What's interesting about the developers is that the game was the first game to be backed on Shark Tank by means of cryptocurrency. This point actually speaks to the underlying capabilities of the game, which ties in with cryptocurrencies and blockchain to create unique features and characters within the game.
As the name alludes to, the game features some augmented reality capabilities, which forms the background of the battle arena. At its core, players will be required to collect and train an army of creatures of varying rarity, to use in battle against opponents in a 1v1 style combat mode in a live, online environment. Players will use a mix of spells, skills, and attacks set for their character. While the characters can be upgraded and trained over time, the game also allows players to trade and sell rare creatures, and even sell winnings for cryptocurrency. With the amount of combinations, cards, training, etc. to go through, there is a huge range in the game's dynamic between novice and experienced players, keeping you coming back time and again. There's quite a lot to cover for the game, for which you can read up more about via the official Augmentors site. The game is available on Play Store and iStore.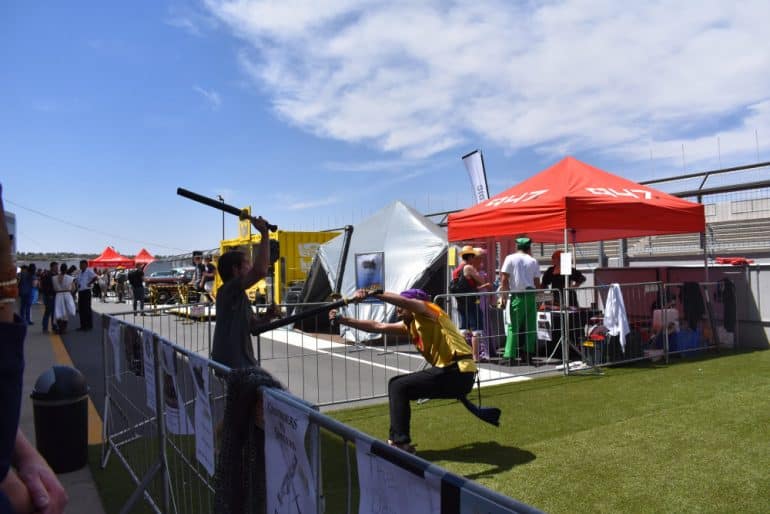 Second on the list of invitations was the MTN Asphalt Cup Comic Con event, which takes place over the entire weekend. The MTN Asphalt Cup features a local variant of the Asphalt game, partnered with Gameloft, to bring South Africans a local racing experience complete with a "local is lekker" soundtrack featuring some of the finest South African EDM DJs.
The MTN Asphalt was one of the more popular on the day, with live commentary for the games taking place throughout. There were a number of 1v1 races, which provided some nail-biting action with near finishes and epic comebacks. MTN also hosted a VIP area right outside the event area, as well as a live music stage featuring some of SA's favourite DJs. The VIP area was a much-needed cool-off area, so thanks MTN for allowing me to escape from the hustle for a few moments.
One of the invitations I most looked forward to on the day was the Lenovo Legion Media Challenge I was invited to. Not knowing who I'd be playing aginst, or what game it would be, I created a buzz around the event late afternoon, where I was able to test out some of Lenovo's latest gaming equipment at the same time. Unfortunately, my opponent had pulled out of the challenge due to an unforeseen issue and couldn't make it on the day. Regardless, I managed to spend a good part of an hour playing PUBG with the recently launched, Lenovo Legion Y530 gaming laptop.
One of the standout aspects of the day was the amount of cosplay and involvement on show throughout the day. While many other events would feature 1 in 4 or 5 to dress in full cosplay, it wouldn't be an exaggeration to say that has been upped to 1 in 2 at Comic Con. Kudos to all those who embraced the occasion. Unfortunately, I was not able to see some of the many side events, screenings, photo ops, etc. on the day, which is why I'll be returning again for Day 3 of Comic Con Africa.
For more images from the cosplay and events at Comic Con Africa, check it out here.