Get ready for the ultimate geek experience! Comic Con Cape Town is coming in 2023, featuring celebrity guests, cosplay competitions, and more.
RELATED: Comic Con Africa 2022 Was Packed, Stacked, & Emptied the Racks
It has been an extremely long wait for many Capetonians across the city. But the wait is finally over, as Comic Con Cape Town is officially set for the final weekend of this month, 27 to 30 April 2023.
Set to take place at the Cape Town International Convention Centre (CTICC2); there is a fantastic lineup of (both national and international) celebrities, artists, streamers, gamers, and more. In addition, there will be activities suitable for people of all ages, regardless of any disabilities they may possess.
Of course, as this is Cape Town's first official Comic Con experience, the weekend will be a memorable one. The convention has taken a lot of effort to assemble, with The City of Cape Town hosting while being backed by Toyota and Telkom. This means we are looking at over 250 hours of content taking place across four days. So, what can you expect from the lineup?
Comic Con Cape Town 2023 has collaborated with FanCon and the Cape Town International Animation Festival to bring one of the most extensive pop culture and gaming festivals to Africa. At that, the convention will have two halls reserved for the show's program, big enough to accommodate over 20000 visitors for the weekend. In addition, there will be large activity zones and more than 200 exhibitors and pop-up stores to ensure everyone receives a gratifying experience.
Whatever you may miss one day, you surely will be able to attend the following. But this is one convention that cannot be missed. There will not be a dull day with daily quizzes and competitions to participate in.
So, without further ado, let's jump right into what you can expect from this once-in-a-lifetime experience.
RELATED: 7 Comic Book Characters That Can Control The Weather
Which Celebrities Will Be At Comic Con Cape Town 2023?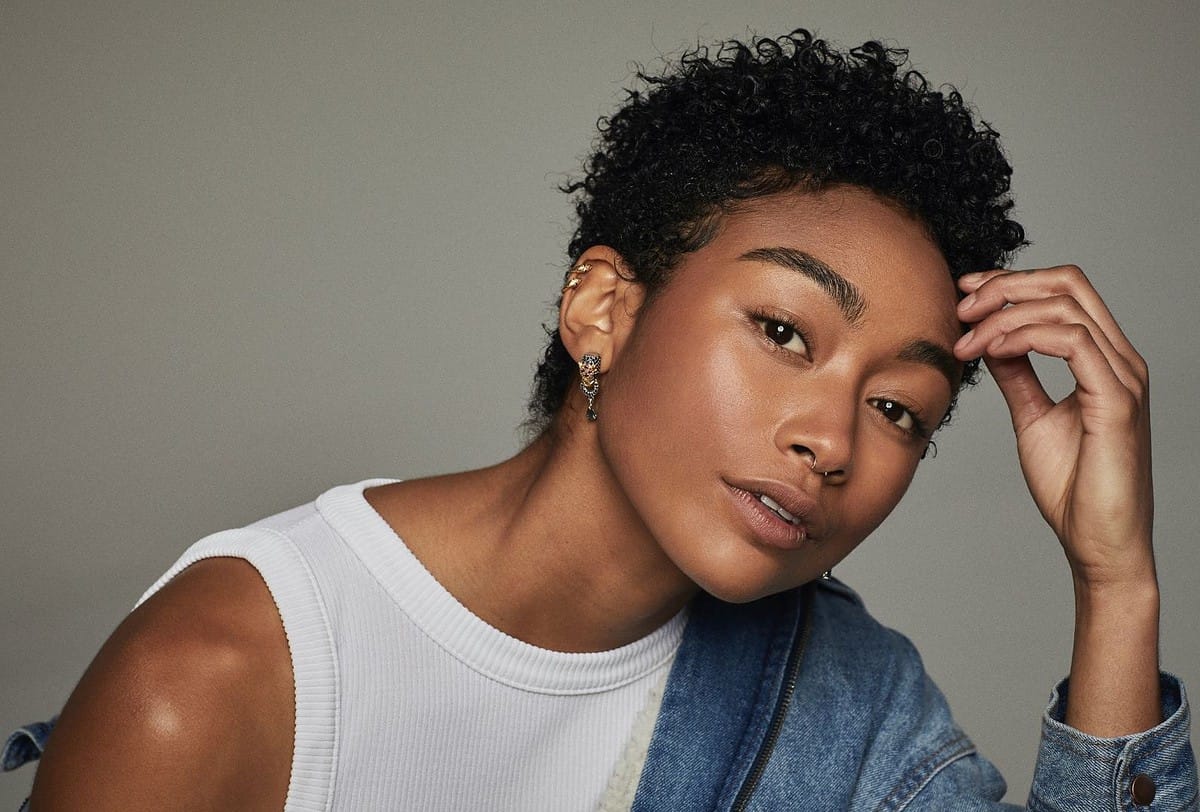 So far, four celebrities have been confirmed for Comic Con Cape Town 2023. You can expect two prominent international actresses to join the lineup for the entire weekend.
Tati Gabrielle, best known for her roles in the Chilling Adventures of Sabrina and the last two seasons of You, will be available for the whole weekend.
Likewise, Kat Graham, best known for her character, Bonnie Bennet, in The Vampire Diaries and Honey 2 (2011), will also be joining us for the entire weekend.
We will also see The Walking Dead star Ross Marquand join the ranks. And finally, a special announcement has revealed the appearance of Vikings: Valhalla actor David Oakes.
RELATED: Falcon Comics' Luis Tolosana Is The Real Deal
Which Artists Will Be Attending the Convention?
The convention will have a huge Artist Alley, with many local and international artists set to attend. With more than 95 artists lined up for the show, we will see talent from Zimbabwe, the United Kingdom, and the United States of America, amongst other global creatives.
This means comic book artists, illustrators, and animators will be available for interviews and Q&A sessions. In addition to this exciting lineup, there will also be a live draw session on the Artist Alley Stage. Some of the artists we expect to see include Mark Brooks, who will attend the Saturday programme, and Ian Churchill, set for Sunday's activities.
What About Cosplay?
Of course, a massive part of the Comic Con experience is cosplaying as your favourite film, TV, video game, and anime characters. There will be a free-to-enter competition for visitors interested in a Casual Cosplay competition.
Casual Cosplayers can sign up for the competitions daily and will attend on the main stage at 13h00. However, there will also be the Cosplay's Master Competition for more professional cosplayers to stand a chance at winning the Regional Championship title.
Fans will also get the opportunity to meet some of the best international cosplay stars at Comic Con Cape Town 2023, such as Elizabeth Rage and Leon Chiro. In fact, you stand a chance to win a whopping R20 000 if you dress up as a character from one of your favourite Ubisoft titles.
RELATED: A Fight Club Anime Series From Netflix Could Continue The Franchise
Don't Worry. We Didn't Forget About Gaming…
Another huge part of the Comic Con experience lies in the fantastic gaming experiences that come with the convention. There will be an array of gaming competitions, many of which will be free to enter. These will cater to both casual and pro gamers and include some amazing prizes and gaming deals.
For example, you stand a chance to win R10 000 daily in the Doritos Crunch Cup, amongst others. There will be a total of four free-to-play tournaments with different titles to match the talents of each player. We will also see pro gamers going head-to-head in addition to the Red Bull Hattrick that will put regional university teams in a unique three-vs-three match-up for National Final. As Comic-Con has partnered with Toyota, the company will bring the Toyota Gaming Engine to life with various prizes to be won.
Comic-Con did not forget about the Tabletop gamers either. The competition will see a lineup of open play sessions allowing players to partake in their favourite titles, such as Magic: The Gathering, Yu-Gi-Oh!, and Pokémon. This will be in addition to seeing a variety of tabletop gaming demos.
RELATED: The 10 Worst Comic Book Characters In The Marvel Universe
StreetCon and StreamerCon Will Be Joining the Amazing Lineup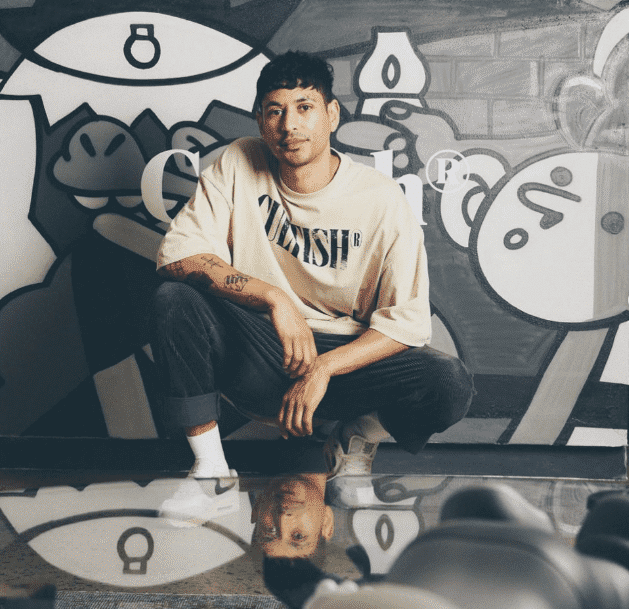 StreetCon will bring us an array of amazing talent in terms of streetwear, music and street art. We will see the work of some amazing local artists, such as MacClemets, Wayne Bks, Bushy Wopp and Keith Vlahakis.
In partnership with Palladium, StreetCon will present the Custom Wars, wherein top artists will be tasked with customizing Palladium boots with a cool pop culture theme that will be on display for the entire weekend. This is in addition to the Sketch Battles, which will see artists going head-to-head in a time-based challenge to complete a given brief.
And in terms of StreamerCon, the convention allows creators, innovators and their fans to meet in a single place. This brings with it many opportunities for collaboration and the exchange of ideas between the various content creators. In fact, if you are a streamer interested in learning more about the industry, then StreamerCon is the perfect opportunity for you to do so.
For example, fans can meet popular Scottish streamer, Marley13, a YouTuber with over 600 000 subscribers, best known for Call of Duty streaming and his series called 'Things that Scottish COD Players Say.'
Will Autographs and Photographs with Celebrities Be Allowed?
Yes! Fans will be able to get face-to-face with some of their favourite international celebrities at Comic Con Cape Town 2023. If you are interested in getting a picture with one of the stars lined up for the show, you may purchase a professional photograph with the celebrity of your choice.
Of course, it is advised to keep an eye on social media so you can snag your spot once pre-orders become available. Furthermore, you can get an autograph from your favourite celebrity by purchasing an item to sign, bringing something from home, or printing the photograph out. Unfortunately, these opportunities will be limited, and being able to see or speak to your favourite star might not be guaranteed.
RELATED: Marilyn Moonlight Debuted in DC Comics with A Stunning Design
Will There Be Any Side Events Hosted by Comic Con?
There will be an array of side events that fans will be able to attend at Comic Con Cape Town 2023. This will include a Cosplay Pirate Sunset Cruise to raise funds for The Cancer Association of South Africa (CANSA) and a doodling session for fans to have their favourite artists draw on their comic books in support of help2read.
We can also attend an exclusive screening of The Incredibles at Galileo Theatre, all with the same ticket! Finally, there will be a Star Wars quiz at Beerhouse, the return of the 6-hour-long Sew-A-Thon, and the opportunity to attend the Cape Town International Animation Festival, which is taking place alongside Comic-Con. This means you can attend the festival with your Comic-Con ticket on Thursday and Friday or purchase your own for Saturday and Sunday.
Finally, Let's Talk About Shopping at Comic Con Cape Town 2023!
Of course, Comic Con Cape Town 2023 is not just about the experience but also about taking the experience home with you. With that said, there will be various vendors for you to browse through in your search for some awesome merch for your favourite shows, anime and video games.
Be sure to keep a friendly budget aside, as there will be exhibitors, including Funko, Gunpla, Symbiote, and Cricket. In fact, you may be able to get exclusive collectables, Funko Pops, and comics from your favourite Comic-Con vendors. The pop-up stores and vendors will span both floors of the Comic-Con reserved area, meaning there is no way of missing out!
To conclude, don't forget to grab your tickets. As it stands, the Saturday tickets have been sold out, and the weekend passes are going quickly. If you want to attend Comic Con Cape Town 2023, then booking your ticket now is essential.
RELATED: The 15 Worst Comic Book Movie Villains To Grace The Big Screen
Are you excited to attend Comic Con Cape Town 2023?