Due to health and safety concerns surrounding the ongoing coronavirus pandemic, a lot of big pop culture events decided to go virtual rather than cancel. Comic Con Africa was no different, announcing that they'll be joining the trend of hosting an at-home event back in June.
While the experience of being there in person can't be replaced, the team did its best to create an impressive alternative experience for fans longing for that con connection.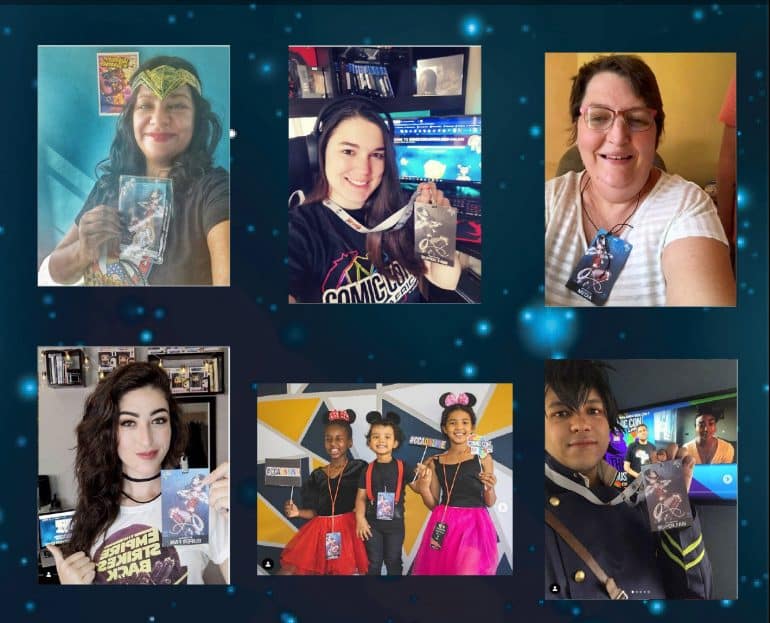 Africa's third annual Comic Convention took place over four days, starting on September 24th, and let's be real for a second – virtual events have a lot of massive perks.
You have loads of time to comb through the content, allowing you to catch all the details you may have missed at a regular event.
There are no lines for panels, merchandise or anything else.
You have an endless supply of your favourite snacks on hand at all times.
The event can be enjoyed in optimal comfort with your pets, who aren't allowed at a regular convention.
And most importantly, you get a front-row seat to everything!
Comic Con Africa's online galaxy had everything geeks could hope for. From Cosplay Connect and Gamer Planet, to Comics and Art – there was something for everyone.
Van Helsing star Kelly Overton will be a virtual guest at #ComicConAfricaOnline! What way to spend your long weekend socially distancing! Come Join us! https://t.co/WsYJE72ci9 live from 24-27 September, 10am to 6pm CAT pic.twitter.com/TcyHw4Ax0I

— #ComicConAfricaOnline (@ComicConAfrica) September 23, 2020
The Main Stage was hosted on YouTube and featured 14 celebrities from film, series and other genres of entertainment. Guests that made an appearance were Tom Hopper from The Umbrella Academy, Jason David Frank from The Mighty Morphin' Power Rangers, Chandler Riggs of The Walking Dead, and WWE Hall of Famer Bret "The Hitman" Hart.
The Comics and Art planet was home to 36 international and local comic artists, illustrators and writers. The line-up included local talent, Sean Izaakse and Team Kwezi, who shared the stage with international guests like Will Sliney and Kevin Eastman – a co-creator of the Teenage Mutant Ninja Turtles.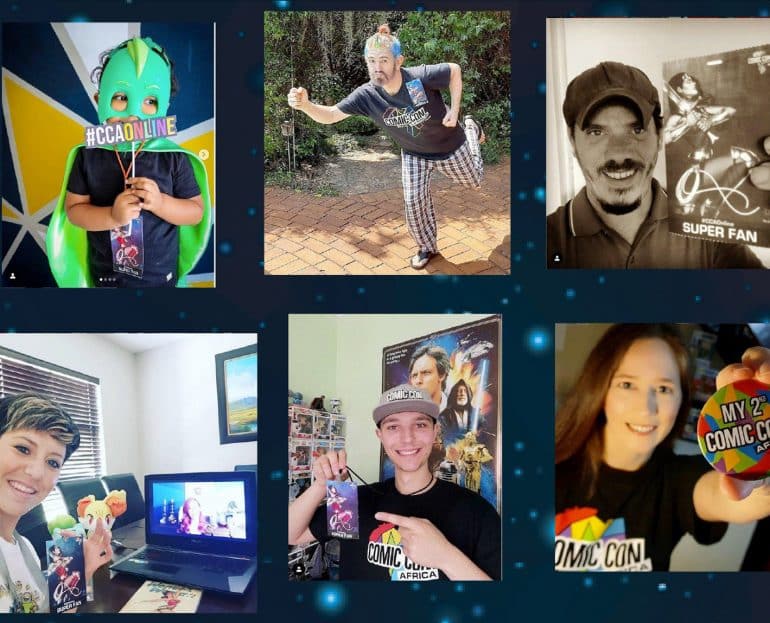 The Tabletop Gaming planet was the place to be for tournaments, online games, panels and free-to-play games, while Cosplay Connect featured the Virtual Master's competition.
Comic Con Africa also hosted a variety of interactive quizzes inspired by the brand's Quiz Nights, which became a popular feature on social media during lockdown. Categories ranged from Pokémon to Comedy Central and superheroes.
Comic Con Africa Online 2020 | Day 1 https://t.co/vmfc20LkIL via @YouTube pic.twitter.com/AaM93TPYVt

— #ComicConAfricaOnline (@ComicConAfrica) September 24, 2020
With approximately 6000 fans in virtual attendance, Comic Con Africa's first online-only event was dubbed a huge success by organisers who have decided that the galaxy will remain open until September 30th.
So if you missed it, head over to the Comic Con Africa Online website (comicconafrica.online) and immerse yourself in a pretty cool pop culture galaxy.