The yearly tradition continued as Comic Con Africa 2023 rolled out the carpet to South Africa for four days from 22 to 25 September 2023. For the second year in a row, the event took place at the Johannesburg Expo Centre, with an extra day added to make full use of the public holiday for Heritage Day. However, the big question on everyone's mind was: Would we all be packed like sardines again for this edition?
RELATED: Exclusive: Hollywood Exorcist Rachel Stavis Discusses Horror Movies, Her Book, and Upcoming Feature Film
There's no disputing that Comic Con Africa grows year on year. Word of mouth is still the most effective marketing approach in this country and it's clear to see people are encouraging friends and family to attend the event as the crowd size gets bigger. No matter which day (or if someone attends every day), the venue bustles with families, friends, and colleagues heading out. Fun fact: Many companies hosted team-building activities at Comic Con Africa 2023 — and that's the sort of corporate camaraderie anyone can get behind because Pizza Fridays are so 2015.
More space to breathe and activities galore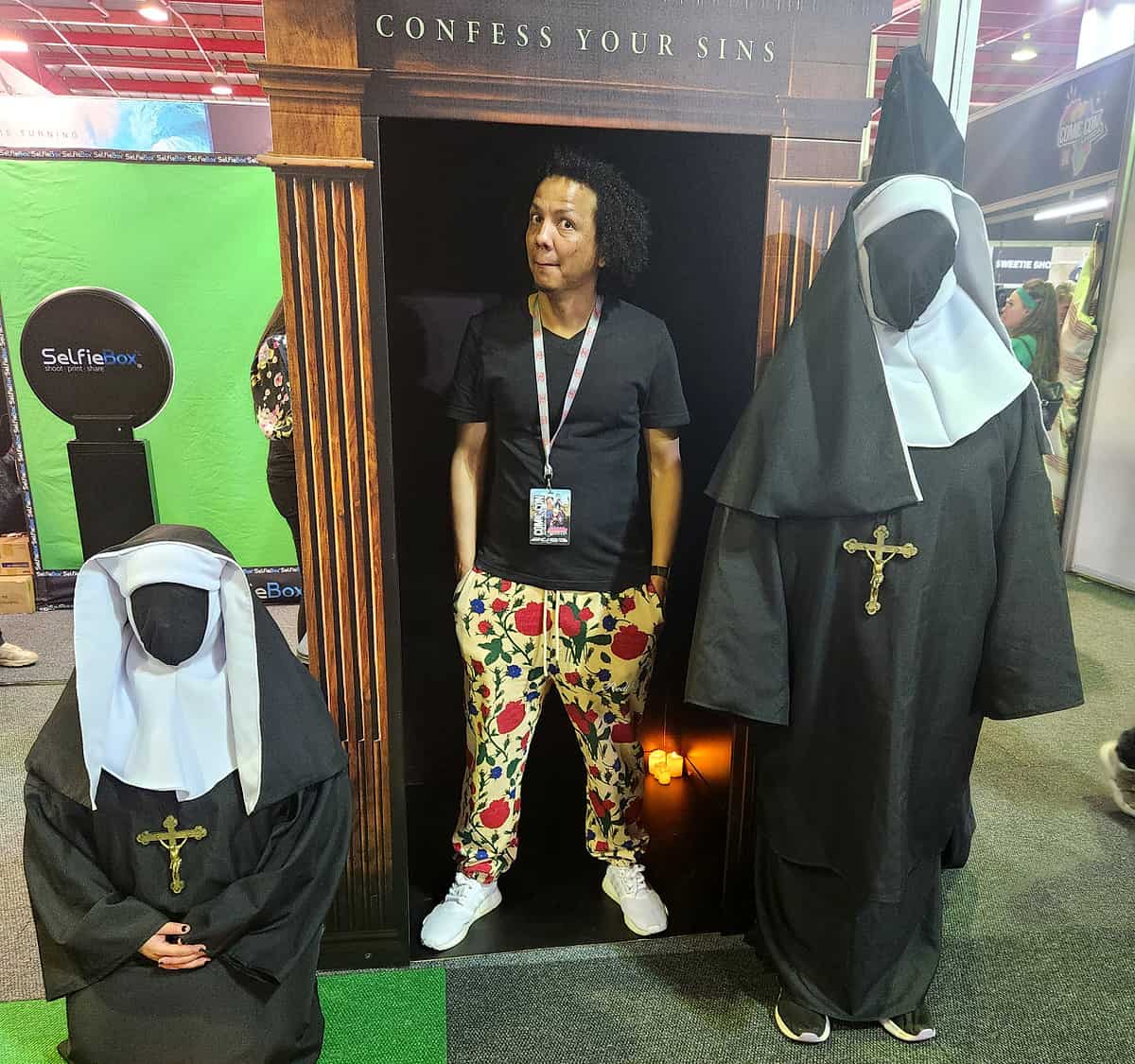 The good news is the organisers listened to the main criticism of Comic Con Africa 2022 and addressed it in the layout of this year's event. The aisles weren't nearly as narrow and flooded with exhibitors, while the organisers made use of three halls to spread out the activities. Of course, when there's tens of thousands of people, it's never going to be like waltzing into the local supermarket at 9AM on a Monday morning, but at least there was no need to feel someone's lightsaber rubbing up against your leg every five minutes.
Whether a fan is into anime, art, comic books, movies, TV, or gaming (or all of it), the event catered for every interest in terms of the exhibitors represented, the activities, and the panels presented. While it would be exhaustive to go through every single activity over the entirety of Comic Con Africa 2023, the event blended the tried-and-tested celebrity panels at the main stage (featuring the likes of Anthony Daniels, Ross Marquand, and crowd-favourite John Barrowman) with newer activities such as learning about Japanese culture at the Otaka Town section. There was something happening all the time to address the variety of interests of the community, while also having educational institutions like Boston Media House present to encourage the next generation of creative talent to sign up.
RELATED: Superman Saves the MCU – Say What?!
The marketing activations didn't suck – for the most part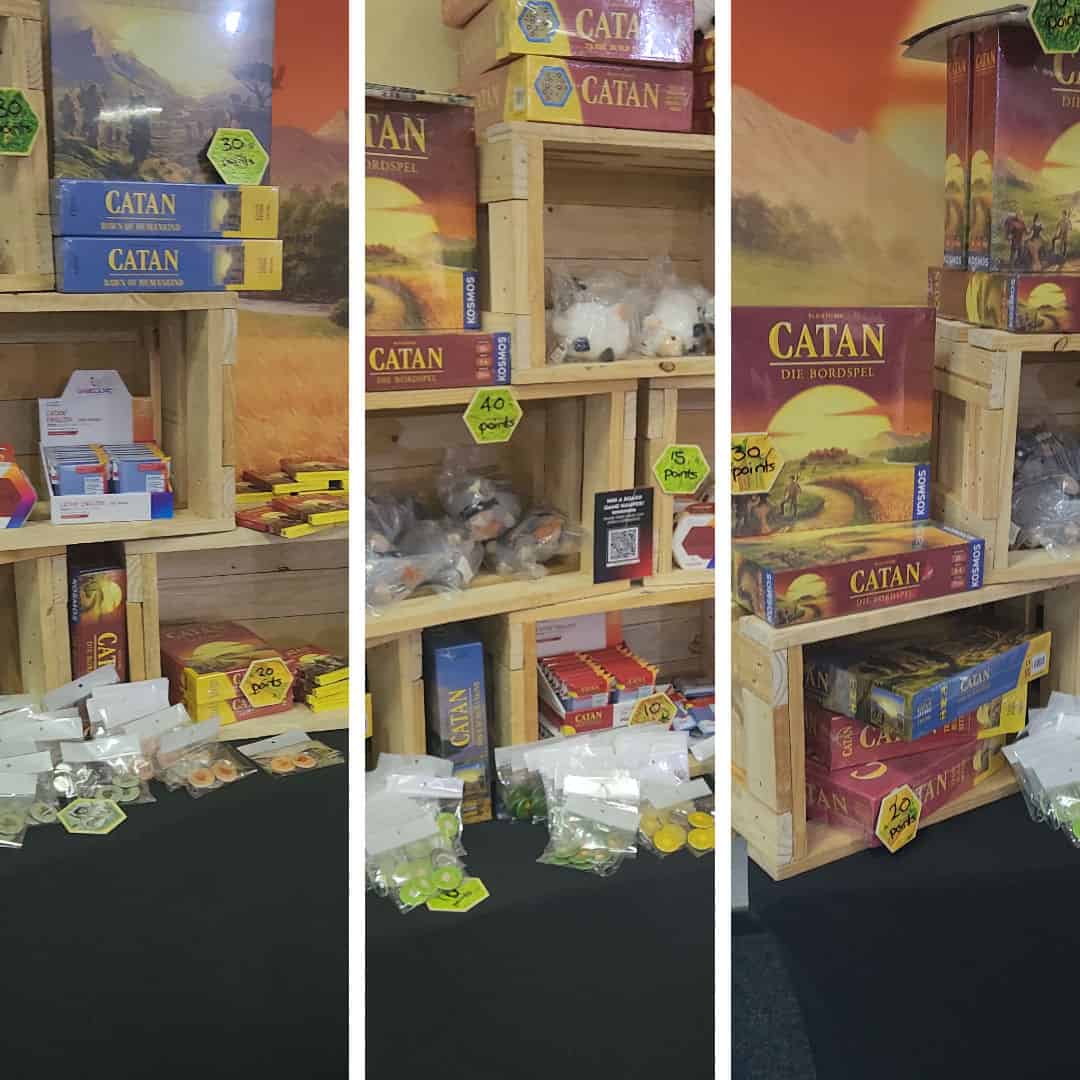 Companies like Disney, Empire Entertainment, and MultiChoice also had their own activations to promote their products. Disney, for example, built an Only Murders in the Building set that had fans queuing up to see what the fuss was, while Gamefinity set up a section for gamers to try out the recently launched Mortal Kombat 1 for themselves. While marketing activations can feel about as exciting as a potato, most of the companies stepped up their game this year to deliver an engaging experience for attendees, rather than pawning off flyers and cheap notebooks and pens. Although, there were still a few culprits who gave as much effort as the government does to ending loadshedding. The gaming hall, in particular, felt larger than life, proving this community is more than just surviving but thriving in South Africa.
The "comic" part of the name needs more love
Instead of being tucked away at the back of a hall like a dirty, little secret in previous years, the artist alley received a wider space and berth for the artists to display their work and interact with fans. While there's no disputing the quality of the talent on display, this is one section of the event that Comic Con Africa can improve on and promote better. At the end of the day, it has the word "comic" in its name, but it feels like the comic book side is an afterthought rather than a main attraction at times.
There's an opportunity to get more recognised comic book talent on display here – for example, one of the exhibitors was selling signed copies of Scott Snyder and Tony S. Daniel's Nocterra. Why weren't Scott or Tony here to sign copies themselves? The last time I spoke to Scott he mentioned he would love to come out here if his schedule permitted it. This is something that should be considered instead of giving space to yet another stall selling counterfeit mugs.
RELATED: Gammatek Announces Amazing Must-Have Funko Exclusives for Comic Con Africa 2023
An important issue that needs to be addressed about Comic Con Africa 2023
Speaking of which, the exhibitors were a major part of Comic Con Africa 2023. For the most part, these were companies known within the community that brought their goods to the show. Renowned comic book stores like Cosmic Comics and Reader's Den delivered some decent specials for fans, while Smallville Comics had an impressive range of action figures and other collectibles on display (they even had AEW statues featuring Jon Moxley and CM Punk). Yet, there's a problem at Comic Con Africa that's prevalent at every flea market in the country: grey goods. There were many exhibitors selling counterfeit products and unlicensed merchandise to fans.
Now, we get it: Everyone needs to hustle in this economy and put food on the table, but it does more harm than good to have these types of products there. A stricter vetting process needs to be put in place to prevent the people from printing T-shirts in the back of their bakkies from walking into Comic Con Africa and undercutting the honest businesses who are actually licensed importers and follow the right processes.
Despite the minor criticisms, one can't deny Comic Con Africa 2023's success. Once again, it pulled in record crowds and continues to be the apex of geek culture on the continent. Every year, significant strides are made, and the improvement is drastically noticeable. It's still difficult to see how the event in its current format appeals to someone to go for more than a single day or two (unless someone feels the need to do absolutely everything here), but no one can deny the quality and execution of it all. It might not be on the level of San Diego's Comic-Con International just yet, but it's already miles ahead of many other geek-related conventions around the globe.
RELATED: Win A Catan Board Game & Double Tickets to Comic Con Africa
Tell us, did you attend Comic Con Africa 2023? If so, what did you think of it? Let us know in the comments section below.