It's tough to think of a better year for comic book movies than 2019. From the emotional conclusion of Avengers: Endgame to the award-winning arthouse direction of Joker, there was something for everyone to enjoy.
Looking ahead, 2020 is set to be another bumper year for the genre, with a plethora of live-action and animated films scheduled for release. Below are some of our most-anticipated comic book movies for 2020:
Bloodshot
Not every superhero movie needs to be Marvel or DC. Valiant Comics has been putting out quality content for many years, and now one of its most beloved heroes will be receiving his own high-budget movie. The first trailer for Bloodshot, starring Vin Diesel and Guy Pearce, had an epic aesthetic and an intriguing overall concept, so here's hoping that the final product is just as good as what's been teased so far.
Wonder Woman 1984
Teaming up director Patty Jenkins with actress Gal Gadot once again, Wonder Woman 1984 has all the makings of an instant classic. From the awe-inspiring and eye-popping visuals to the action-loaded sequences, this sequel could easily become one of the top grossing films of the year. For heaven's sake, Diana Prince was swinging on lightning bolt in the trailer—who wouldn't want to see that?!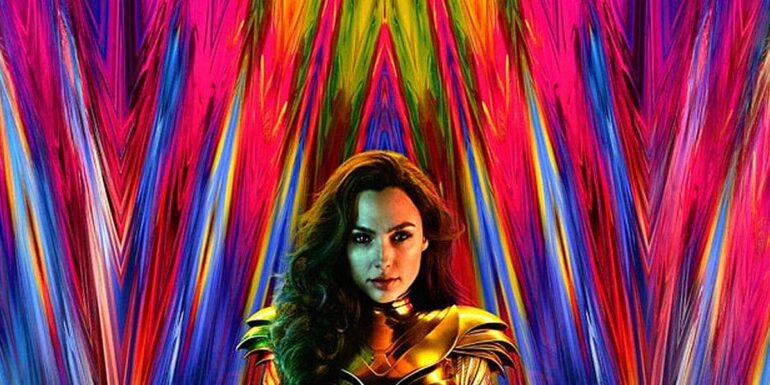 RELATED: Play bingo for a minimum of £5 when you choose from £5 Deposit Bingo Sites
Morbius
After the announcement it was in production, not much news has come out of the Sony camp about Morbius, which is set to star Jared Leto as the titular vampire. While it's unlikely to pull in the same sort of numbers as some other comic book movies on this list, it could kick off a whole new wave of horror-themed CBMs.
Superman: Red Son
If you aren't watching DC's animated movies, what are you doing with your life? Superman: Red Son, the Elseworlds tale where the Man of Steel is raised in the Soviet Union, is arriving in 2020—and judging by the first trailer, it's *chef's kiss*. Directed by Sam Liu and starring Jason Isaacs as the Man of Steel Vodka, Superman: Red Son needs to be added to your must-watch list now.
Venom 2
Make no mistake about it, 2018's Venom was an entertaining blockbuster that defied all expectations. It was so wild and outrageous that you couldn't help but get sucked in by the charm of Tom Hardy speaking to Tom Hardy. Now, there's an Andy Serkis-directed sequel on the way, with Hardy returning as Eddie Brock/Venom and Woody Harrelson as Cletus Kasady/Carnage. Sign us up right now!
The Eternals
The Marvel Cinematic Universe is in a unique space at the moment. After Avengers: Endgame, it's time to introduce a host of new heroes and properties to the franchise. Coming up in 2020 is The Eternals, a property that isn't as well known as the X-Men or Avengers but still an exciting group nonetheless. Looking at the MCU's track record, this is bound to be a hit and the start of something huge in the same vein as Guardians of the Galaxy.
Tell us, which comic book movies are you looking forward to in 2020? Let us know in the comments section.