Comic book heroes have become larger than life over the last decade because movie producers, video game creators and slot developers have used these characters when developing new products.
A number of Marvel comic book heroes have recently been turned into global superstars as blockbuster movies like The Avengers, Incredible Hulk, Captain Marvel, Iron Man, Captain America and Spider Man have enjoyed box office success.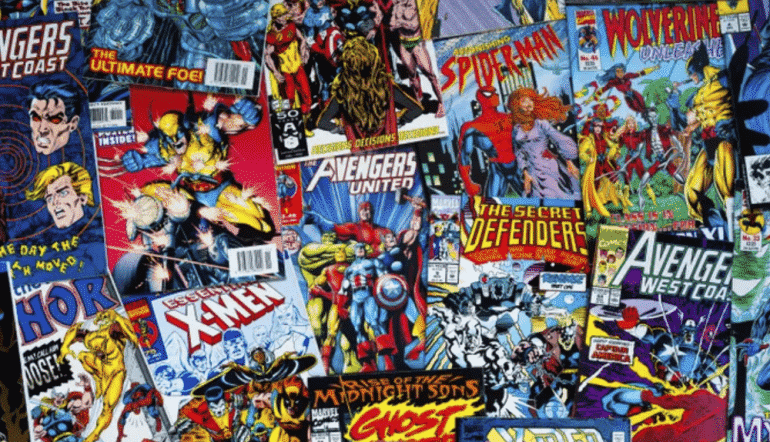 Slot developers have also been quick to capitalize on the popularity of comic book heroes as they have managed to secure the licensing rights and come out with some really fantastic comic book slots in recent years.
Players are going to be spoiled even more in 2020 as it is safe to say that slot developers are going to release even more comic book themed slots in the next 12 months. Slot developers are quick to look for a hit comic themed movie and then launch a slot based around the movie or character.
Online casinos are happy to carry these comic themed slots as players are drawn to them and they bring in good revenue. Most of these online casinos offer free spins as a welcome bonus to new players to enable them to try out their slot games without having to spend any money of their own.
We got help from our friends at NoDepositExplorer.com, who specialize in finding fair free spins bonuses with no deposit requirement. You can take advantage of these free spins and try out a great selection of online slot games that cover many different themes.
Here are the following comic book slots we would like to see launched in 2020.
Black Widow
One movie that many expect to be a major hit in 2020 is the Black Widow movie starring Scarlet Johansson. There were just two major Marvel characters that did not have a movie based on them. That's down to one now as the Black Widow is set to hit the big screens in May 2020.
As the YouTube trailer shows, Black Widow takes the super-spy back to Russia and into her old haunts as she faces off with her past. With a stellar cast that includes Florence Pugh and Rachel Weisz, this could very well turn out into another box office hit.
We want a slot game about the Black Widow. You don't often get a sexy and strong heroine as the main character in a slot game and they don't get any hotter than Scarlett Johansson. With a huge cast of characters, we hope that the game does not use the tired old symbols and instead uses the character's faces as part of the reels. It would also be nice to see some action-packed animation when players get some big wins. Bonuses like free spins and special features that are Black Widow-themed would be the icing on the cake.
Wonder Woman 1984
Another comic book movie that will be showing up on screens in 2020 is the sequel to the DC hit, Wonder Woman. This time around Wonder Woman will be showcased in the 80s and is all ready to rock things out with her golden armor. This movie is scheduled for release in June 2020 and should be easy to translate into slots. We think that the visuals of the 1980s setting would be perfect for the backdrop while the resounding 80s soundtrack will be great to get players in a retro mood.
Whichever developer decides to take on this game, they should create a slot that uses all the characters in the movie. Turn each character into a symbol and have each of them bringing a unique bonus to the game. For example, Wonder Woman might turn every symbol gold, which means this symbol will can have a higher value when scored.
Throw in some free spins and you will find players eager to go back to the 1980s and enjoy Wonder Woman 1984.
Birds of Prey (And the Fantabulous Emancipation Of One Harley Quinn)
Birds of Prey is DC's eponymous girl-power team of heroines is scheduled to hit the silver screens in Feb 2020. Harley Quinn is a long-time fan favorite since her first appearance in the DC Warner Brothers cartoons. Harley Quinn's fandom exploded when Margot Robbie got the role of portraying her.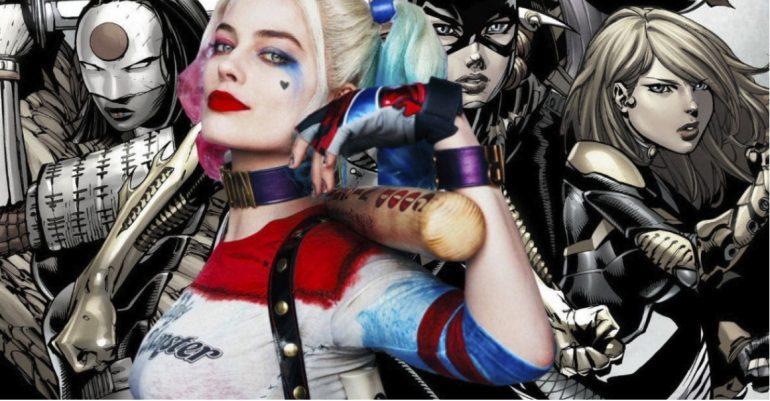 A slot game based on this movie should bring something unique to the market. With a mix of pop art and zany colors, it can be a bit distracting for some players, but it should fit with the theme. As for the game itself, the word "crazy" should be part of the gameplay. Random bonuses and free spins are a favorite in many games and using them for this game would fit right in.
Besides that, we would appreciate some fun little mini games mixed in along with the traditional free spins. Maybe a whack-a-mole game or even a wheel-of-fortune game. The sky's the limit with this particular theme and it will be interesting to see which developer decides to develop this game.
Venom 2
When Sony released Venom with Tom Hardy in the lead, it was panned by critics. But word-of-mouth got the box office moving and it became an unexpected hit in 2018. The marketing and licensing of the first movie was a bit of a hit-or-miss and hopefully this time around, there'll be a slot game based on the movie. Venom 2 is expected to hit theatres in early October.
Though the details are sparse at moment, it would be great to see a game that played around with the symbiotic nature of the Venom suit. Players can spin the reels and they can win normally, but there are times when Venom can take over the reels and supercharges it for a big win. Other great features that would fit with the theme would be changing slot values enabling players to win bigger prizes.