A few decades ago, when computer gaming was still in its infancy, the industry was 'plagued' by flight simulators. Almost every other game released was either a flight simulator or an arcade racer. During this time, I recall us even owning a joystick just to drive home the point. The issue for me, however, was that I didn't find any of it enjoyable, whether it was flying planes, helicopters or any other flying craft for that matter. From the lack of varying gameplay and storyline to the poor controls and static graphics, I have always managed to steer clear of this category of gaming for years. A short while back, however, I had the opportunity to preview the latest flight simulator, Comanche. My initial inclination was to reject the opportunity and move on until I took a peek at the trailer and decided to give it a shot.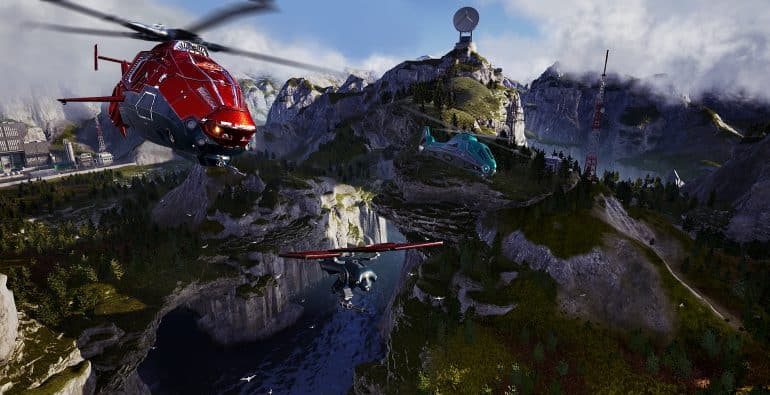 Once the game has loaded, you're presented with a fairly decent UI in which you have a full view of your helicopter you would piloting, to begin with. You're presented with two options when selected to play, a tutorial or singleplayer campaign. Knowing my previous history with flight sims, I had no choice but to select the tutorial mode, which in itself presented another two options, Flight Training or Combat Training. Naturally, you select the first option, in which you'd learn to pilot the aircraft to become proficient at it before engaging in any type of combat. The Flight Training programme takes you through various obstacle courses in which you grasp the basics of flying – from breezing through canyons to manoeuvring up, down and around to follow the set path and hitting each marker as they're presented. Not having set up any of the controls prior to flight, the default setup allowed for easy flying around the course, which I quickly mastered.
Things didn't go as well when switching to the Combat Training, though. Flying, easy. Shooting, easy. Flying and shooting, not so easy. Unlike many other games, specifically first and third-person shooters, it's simply a matter of aim and shoot. In Comanche, you have to position the helicopter in such a way that it's pointing in the right direction to shoot at an enemy. After a few minutes of repeated trial and error, I decided I was proficient enough to take on the singleplayer campaign in earnest. I was wrong.
The mission (and storyline) starts off pretty easily, flying effectively in a straight line reaching your first objective in which you uncover something more sinister afloat after a crew of fellow brothers in arms are ambushed at the base of a canyon. As you continue down (or up) river, you encounter more and more enemy vessels, ranging from basic mines, humans and turrets, to the more advanced warships and other helicopters. This is where I learned that everything I had learned in Combat Training was for nought. I was dreadfully unable to stay survive any wave of enemy attack to be confident enough I'd survive the next. It was horrible. And I was about to throw in the towel on yet another flight simulator.
Thankfully, having browsed again through the menus and options for Comanche, I realised that there were three settings to the keyboard and flight setup to choose from. While the default setting I was provided with was a lot easier to navigate the difficult course, it wasn't as nimble when it came to warfare. Switching to the next setup allowed for much easier combat in how I was able to control the helicopter to hit enemy targets. Still, it wasn't a breeze, but at least I was now able to learn as I progress. That said, flying around obstacles wasn't as easy or as fun as the default setting.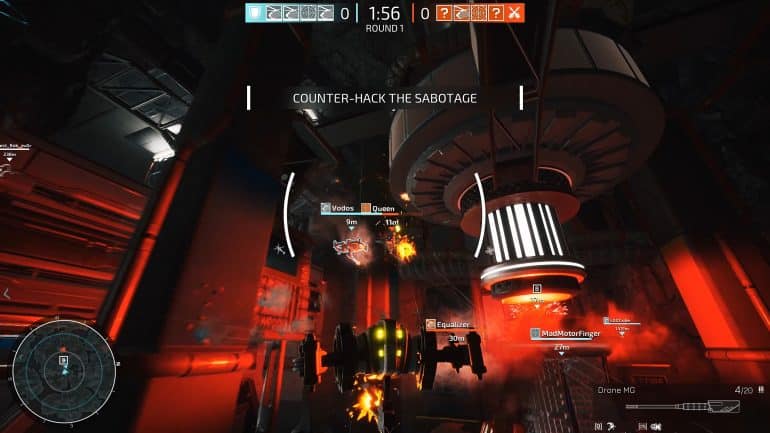 In terms of the storyline, it's all very linear. You fly from one location to the next with a mix of shooting down an enemy helicopter, turret or ship, or you have to switch to launching and flying the onboard drone into conveniently faulty vents and doorways to interact with large red buttons to open larger doors on the outside for your helicopter to fly through. There's no real sense of imagination here. In fact, this feels very similar to the 90s combat games with various checkpoints and no deviation from the flight plan. It's frustrating, to say the least.
Then we get to the graphics. Upon first flight in the tutorial modes, the graphics seem decent enough with flowing waters, various rockfaces throughout the canyons and mist and cloud effects that seem like some effort were made to make the game look aesthetically pleasing. However, all this goes out the window the more time you spend with the game, and seems almost unused during the actual campaign, with only two puffs of misty clouds within the canyons, which, again, form part of the linear plot. It feels very similar to those graphics benchmarks we see for certain software and games to measure frame rates and the likes. The cockpit view isn't any better either, with a seemingly prefabricated image pasted centre screen as you fly around the not-so-open-world game.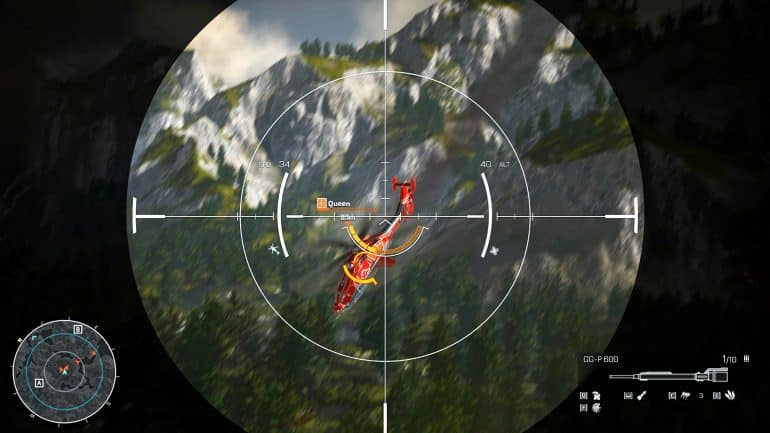 Comanche is currently still in Early Access on Steam, which means it was released with a limited campaign and still some development work underway. There is enough, however, to allow sufficient time with the game to get a hands-on experience for a fair verdict.
The release of the game a few weeks back indicates that the experience here will be very close to the end-game, with only the full campaign modes being rolled out in more detail. Looking back at the first few moments of exploring the world crafted by developers Nukklear, I had a sense of excitement that after so many years away from the genre I could finally enjoy it. That wasn't to be, though. I hope my initial assessment that Comanche is very near to the end product is incorrect and that the team will be able to fix some of the game's glaring issues.