Code Vein can initially be easily dismissed as another Souls-like clone, at a time when the genre is churning out such titles in no short supply. However, despite a few stumbles and flaws, the unique setting, interesting backstory, and distinct combat system mean that this release stands out from the crowd in quite a few good ways too.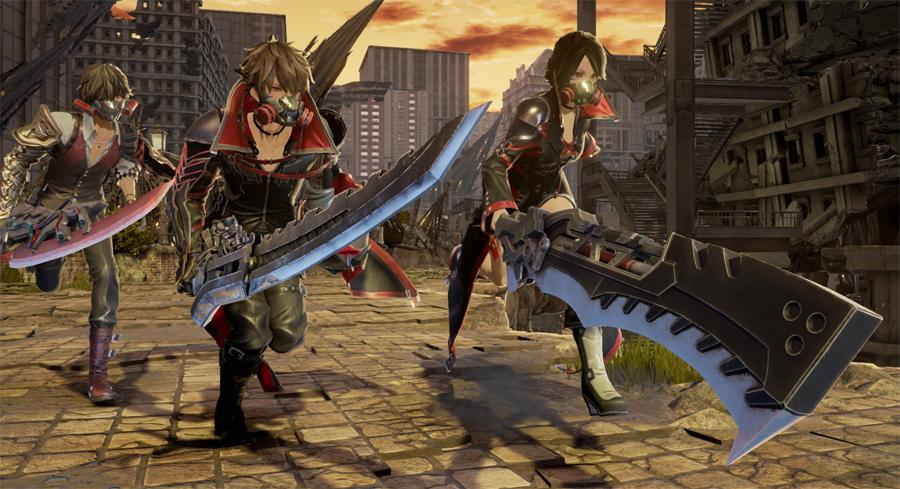 Code Vein is set primarily in a city called Vein, where some sort of calamity has befallen the situation. Most of the characters, including your playable character, are Revenants, a cool sort of vampire, each with their own distinct powers. Humans still exist in this world, but are in short supply and often marginalized. At the start of the game, you know little else other than the fact that even Revenants are hunted by frenzied versions of former Revenants called the Lost, and every Revenant stands the chance of becoming a member of the Lost if they are not careful. Early in the game, you join up with a group of good Revenants led by Louis, who is determined to help resolve the issues facing the city of Vein and pushed back the worst of the Lost.
To give anything else away will be a spoiler that ruins the experience, but I will just say that the game manages the act of introducing plot points well, with an entire theme focused on memories. Plot-wise, every time a Revenant dies and resurrects, they stand the chance of losing memories, and this manifests in all the main characters. In fact, one of the main side quests is collecting Vestiges or crystallized memories of a specific character. Aside from unlocking new abilities, these memories are viewed in short narrative segments that are often quite moving and emotional, reminding me of a lot of the side stories in Lost Odyssey for emotional resonance. The plot and characters in the game are often better than the presentation – the cutscenes can be quite excessive, in a typically anime-sort of over-exposition, and after a while, I did find one or two extended cut scene segments rather irritating. However, taking as a whole, I found the backstory and universe that had been created for this title rather enrapturing.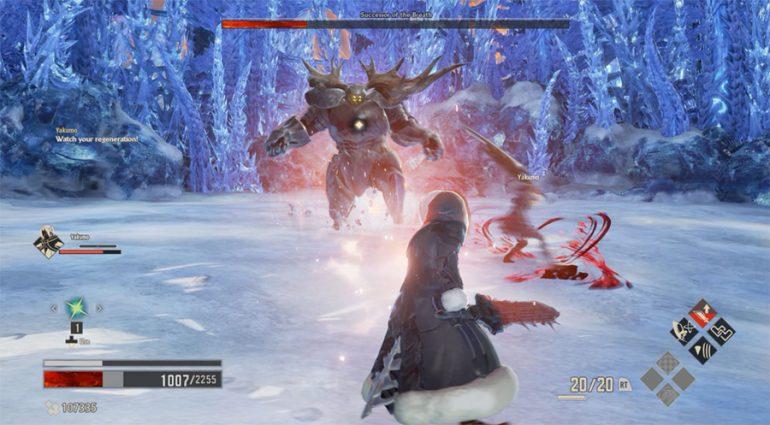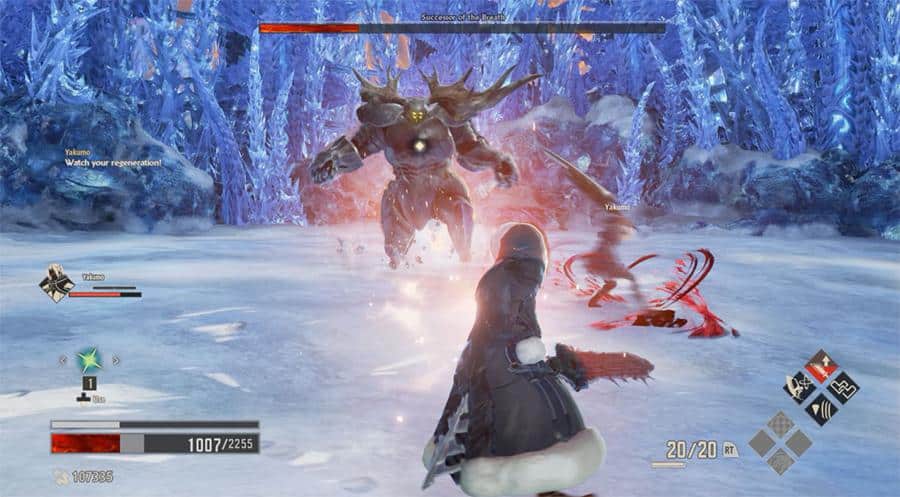 Your own character is a create-a-character, which in itself is not special, but what should be noted is that Code Vein has what may be the most expansive create-a-character mode I have seen in recent years, with almost limitless options for you to create both the Waifu and Husbando of your dream. It really is extremely impressive, and I could imagine you easily spending hours in the create-a-character mode just to get that perfect angle on their facial features.
Now, let's look at gameplay. Code Vein maintains the core Souls-like formula – dark, oppressive world filled with monsters; you navigate this world with limited healing options, desperately hoping to get to a checkpoint in time before your healing expires, and often unlocking shortcuts and other items that exploration rewards. Dying leads to the potential of losing all of your experience and currency, but you always have a chance to find it again at least once before it disappears forever. An online mode allows a human player to join you as a battle companion. Same old same old.
Let's look at what Code Vein does differently. Firstly, while there is a range of weaponry available, including short-range and long-range weapons, it is not as expansive as other Souls-likes. You also level up, which increases basic stats, but you don't assign which stats. You have one item of armour, called a Blood Veil, which can affect stats and weapon skills to some extent, and all of them look quite fashionable.
What matters more than any of these for combat is your Blood Code. Your Blood Code is a sort of character class system. Each Revenant has its own Blood Code which expresses their powers, and they can choose to share theirs with you, or you can find some in the wild. Equipping one changes your stats and your movement speed and weight and so on, and also provides access to different skills. Some of these skills can gain experience and be mastered after constant use and kept active even when you switch your Blood Code. Blood Codes can be switched on the fly, encouraging you to use many of them. The Vestiges and memories that you find in the field unlock new skills in each Blood Code. These skills that you learn are your bread and butter for combat, including both light and dark magic, passive abilities, as well as special melee combos. The biggest new system that a veteran Souls-like player will need to learn is how these skills are the cornerstone of any strategy, and of equal importance is the management of your skill resource, called Ichor.
Another big difference is the presence of constant AI companions. You can have one with you at any time and can choose which one you would like from those you have unlocked at your home base. The whole game seems balanced around AI companions, and while you can go it alone, for hardcore Souls-like veterans, the balance seems way off when you do play solo. These allies run around behind you, fighting enemies with you, and occasionally healing you if they catch things in a time when you die. This is essential, as the main healing item in Code Vein is far weaker than the standard Estus flask of Dark Souls fame. Nevertheless, having the option to play with a partner or alone is nice, although I did find some of their repetitive AI chatter a bit irritating in certain instances.
Code Vein has the same interconnected world system of Dark Souls, with it all being a touch less believable, as sometimes it feels like the different areas are very separated, and long empty corridors are there to mask loading times. There is a map system, with it being initially blank, and then you find different points you activate to fill up the map properly. This is a nice way of knowing where you have seen everything, but it also removes some of the mystery – I found that areas were also smaller than other Souls-likes, and because of the map, I don't really have any reason to replay this game, because I feel like I've seen everything already.
On average, the game is also a lot easier than other Souls-likes, and I beat a number of bosses first time, which I almost never do. It's a nice introductory approach to the genre, and there were enough memorable designs that I enjoyed the experience regardless. It did feel a little like you can easily find an exploitable combat style and play through most of the game with that, but exploring to find that style in the first place was also quite fun.
The developers of this title also released the God Eater series, so if you are familiar with that art style, it continues here –  a kind of horror / post-apocalyptic anime aesthetic with quite hideous monsters. The animation is lovely but is unashamedly that style of animation. The music was, however, a clear highlight, with a nice mix of heavy J-Rock and orchestral fancy Latin chanting music.
Despite having multiple endings, Code Vein doesn't feel like it has a lot of replayability. However, this was because I thoroughly explored every area using the map before finishing key sections of the game, and there remains a standard NG+ mode. What's nice about this mode is that you can choose whether you want to increase the difficulty on your next run, allowing for more player customizability.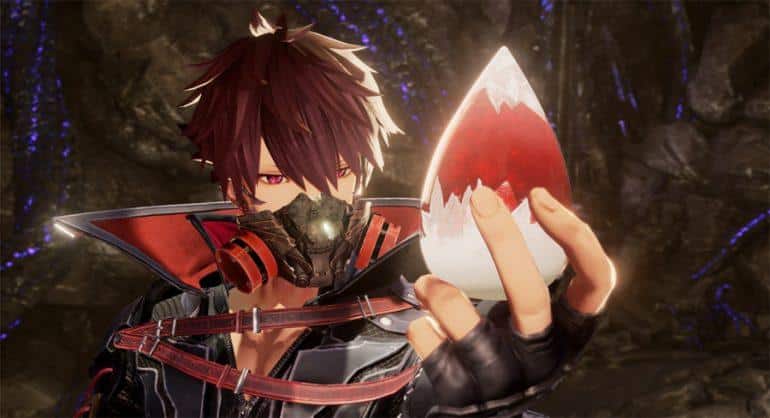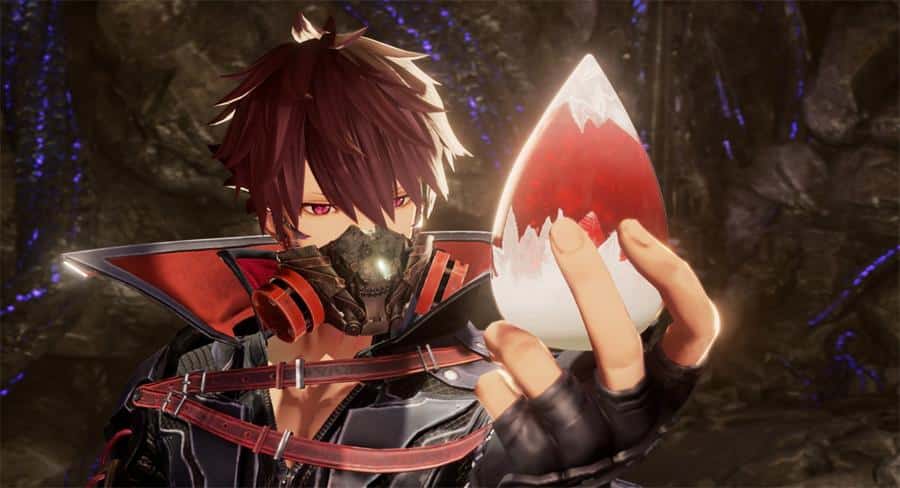 Code Vein is an excellent innovation of the mainline Souls-like formula, and while it doesn't reach iconic status, it was an excellently fun 30 hours of gameplay for the time that it lasted. I recommend it to any fans of the genre, or for those who found Dark Souls or Bloodborne off-puttingly hard. Code Vein is an easy and simpler introduction to the style, with enough flash and personal style to be interesting in its own right. A robust and dynamic character creation mode and interesting combat styles help make this one of the better 2019 releases at this time.
The Review
Code Vein
Code Vein is a much more accessible game than those it takes its inspiration from. It's not perfect but it does a lot right.
PROS
Interesting world, setting, and plot
Unique twists on classic gameplay
Best character creation in recent memory
CONS
Bit too easy for seasoned vets
Too many cut scenes
Little replayability.
Review Breakdown
Storyline

0%

Gameplay

0%

Graphics

0%

Replay Value

0%

Sound and Music

0%