It's safe to say that 2010's The Karate Kid, starring Jaden Smith and Jackie Chan, killed the franchise's cinematic future. First off, Smith's Dre Parker was learning kung fu, not karate; a major faux pas and insult to any martial artist. Second, it didn't possess the magic of the first three films, or even the fourth one, The Next Karate Kid, which featured Hilary Swank.
When the news dropped that a web series named Cobra Kai, starring Ralph Macchio (Daniel LaRusso) and William Zabka (Johnny Lawrence), it gave long-time fans a worthy cause for celebration. Still, there was a nervous sense of apprehension. Would the series continue to develop Daniel and Johnny's story or only be relevant because of nostalgia?
The truth is, this 10-episode series is the closest we've come to capturing the heart and soul of 1984's The Karate Kid. While it's distinctively more adult in nature and themes (a reflection of Daniel and Johnny's years), this dramedy knows exactly what it is and doesn't shy away from it. It isn't afraid to dip its toes in the past for some influence (and gags), and it works in this smooth, easy-on-the-eyes-and-brain series. Additionally, the episodes are under 30 minutes, allowing for a fast-paced and digestible story.
WATCH EPISODE ONE BELOW
The show takes place 34 years after the first film. We meet a down-and-out Johnny, who hasn't amounted to much in life (including being an absent father to his son, Robby) and drinks his days away. He meets a teenage boy named Miguel, who's bullied and tormented by his peers, and this leads to him reopening the Cobra Kai dojo. On the other side of the fence, Daniel runs a successful car dealership and has a loving family. However, he's struggled with balance in his life since the passing of Mr Miyagi. When Daniel sees that Cobra Kai is back in town, it revives some old memories and he does what he can to put a stop to it.
In Cobra Kai there's no real antagonist. Johnny is the hero of his story, while he's the villain of Daniel's – and vice versa. The writers crafted a layered narrative that explores a multitude of issues, including bullying, love, growing up, and letting go of the past. Whereas The Karate Kid centred on Daniel and Miyagi's relationship, Cobra Kai is a redemption story for Johnny and a coming-of-age tale for Robby, Miguel and his friends, and Daniel's daughter, Samantha. Every character – bar Daniel's son, Anthony, who's only there for comedic effect – experiences growth in the series.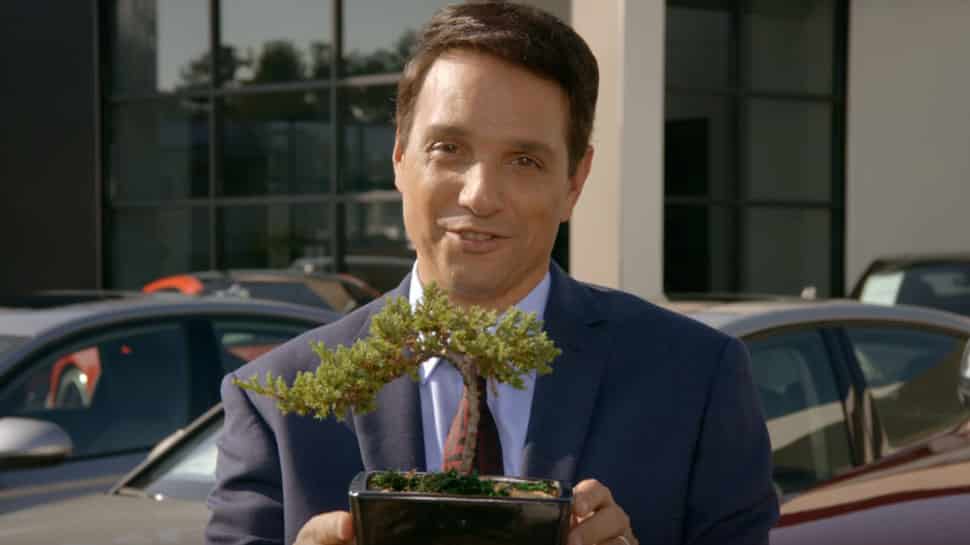 What's refreshing is, the show demonstrates how the Cobra Kai dojo wasn't all bad. John Kreese's lessons might've been excessive and extreme, but the principle of it was about teaching self-confidence and self-defence. When Miguel and his friends join the dojo, we witness the transformation of how they went from being bullied to changing their lives around (some for the better, others for the worse). It also exposes a school system that often allows cyber-bullying and regular bullying to take place, never holding the culprits accountable for their actions. Thus, the onus falls on the children to rectify the situation and take the fight to the bullies. Whether you agree with it or not, Cobra Kai presents an interesting argument.
If you're a fan of The Karate Kid, you'll instantly fall in love with Cobra Kai and its continuation of the story. Both Macchio and Dabka haven't skipped a beat and feel authentic and genuine in their portrayals of their most well-known roles, while the newcomers are worthy successors to carry on this legend for the years to come. For those who never got into the original series, don't feel daunted by this. In fact, it might even inspire you to go back and learn all about Mr Miyagi's heart-warming lessons and hilarious sense of humour. The first two episodes are free on the official YouTube channel, so indulge yourself.