Netflix has finally released a trailer for season 3 of Cobra Kai!
Cobra Kai has been hugely successful ever since its release in 2018. Based on the iconic Karate Kid film series, the show brings the rivalry between Daniel LaRusso (Ralph Macchio) and Johnny Lawrence (William Zabka) to new a generation of fans. After a successful two-season run on YouTube, the series was sold to Netflix in June. With season 3 of Cobra Kai just around the corner, Netflix has released a selection of first-look photos from the new instalment.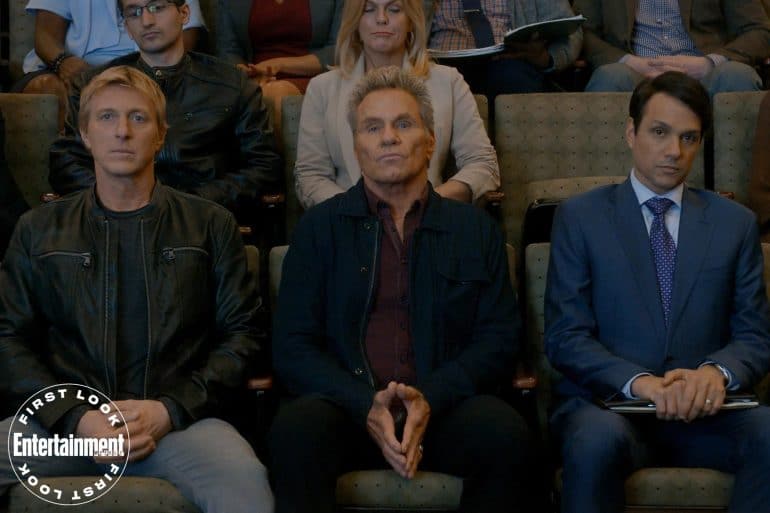 Courtesy of Entertainment Weekly, the images feature all the show's major characters dealing with the fallout of the season two finale.
As you'll remember, a fight between the rival dojos broke out in the middle of school, ending with Robby kicking Miguel over the stairs.
Season 3 of Cobra Kai begins right after these events, with everyone reeling in the aftermath of the violent high school brawl between their dojos which has left Miguel in a precarious condition.
While Daniel searches for answers in his past and Johnny seeks redemption, Kreese further manipulates his vulnerable students with his own vision of dominance.
The soul of the Valley is at stake, and the fate of every student and sensei hangs in the balance.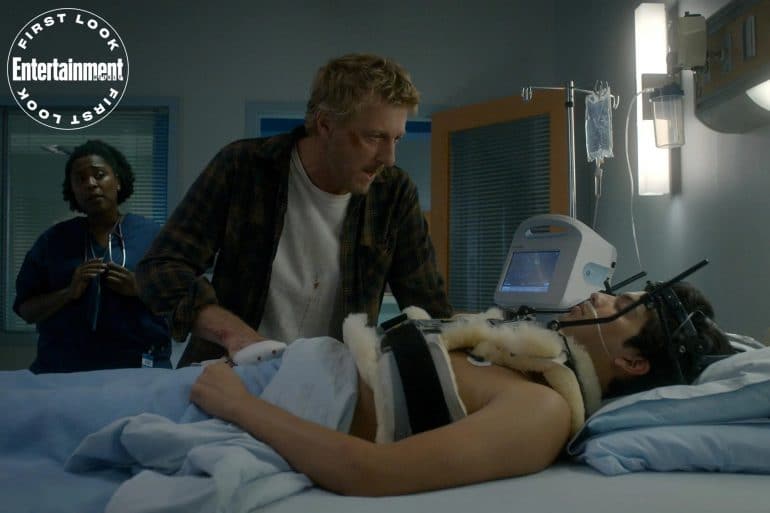 Additionally, the upcoming season will see Daniel LaRusso return to Japan in an effort to navigate through life without the mentorship of his Karate Kid sensei, Mr Miyagi. (LaRusso fought in Japan during the events of The Karate Kid Part II.)
Ralph Macchio made the revelation during an interview with Entertainment Weekly at San Diego Comic-Con in 2019.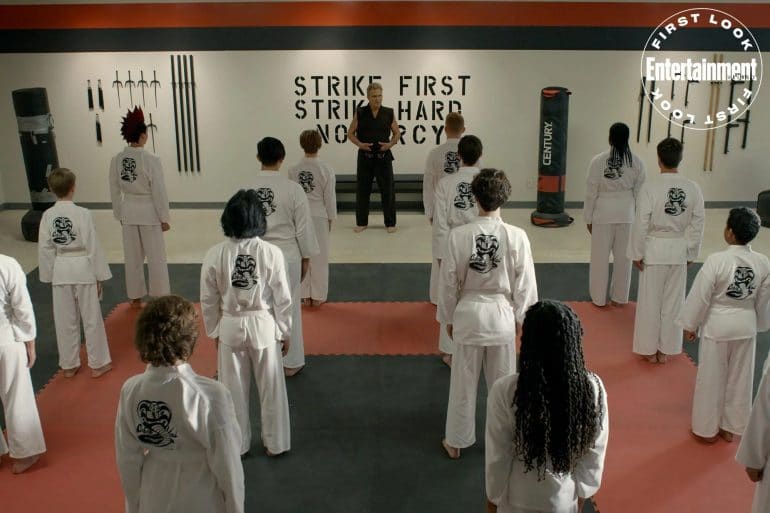 "For season three, something I can tease is that, albeit we have a lot of cleaning up to do based on the events of season two, some of the stories will dive into the origins of both Miyagi-Do Karate and Cobra Kai. Like the beginnings of those two forms of martial arts, and we'll learn stuff about both that we never knew. And that includes LaRusso going to Okinawa, which is a piece of season three."
Season 3 of Cobra Kai will be available on Netflix from January 8th, 2021.
The series has already been renewed for a fourth season which is currently in production. In the meantime, you can catch up on the first two seasons of Cobra Kai which are streaming on Netflix now.
What do you think of the new Cobra Kai season 3 trailer released by Netflix? Are you excited for the show?
Images credit: ew.com