Fans have tons of theories about Cobra Kai, including who Miguel's father could be. One theory regarding a The Karate Kid III character (Terry Silver) seems like the obvious choice.
Cobra Kai has been a massive hit with viewers ever since its release in 2018. Based on the iconic Karate Kid film series, the show brings the rivalry between Johnny Lawrence (William Zabka) and Daniel LaRusso (Ralph Macchio) to new a generation of fans. The series had a successful two-season run on YouTube before being handed off to Netflix in June. A third season is set for release in 2021.
And it's easy to see why the show is doing so well…
The Karate Kid debuted in 1984, with Ralph Macchio making his first appearance as Daniel LaRusso. He soon finds out that being a New Jersey kid in California is not easy, as he is tormented by kids from a local karate group. Luckily his new neighbour, Mr Miyagi (Pat Morita) is a karate master who takes Daniel under his wing, and encourages him to compete at the All-Valley Karate Championship. Daniel defeats his bully with his famous crane kick, cementing the movie's place in history as one of the greatest underdog success stories of all time.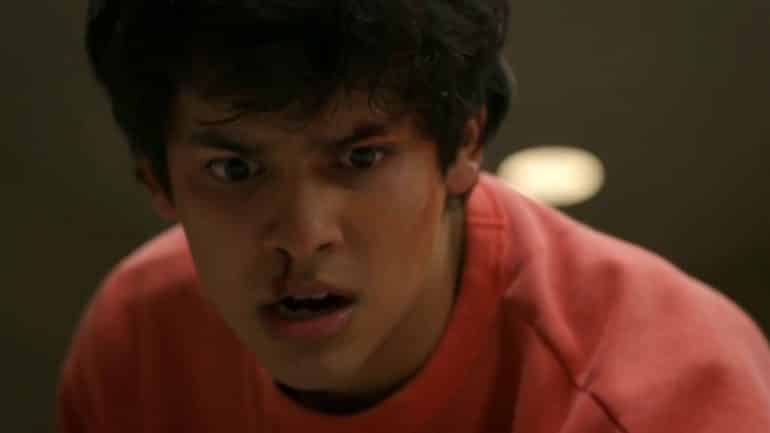 Although Cobra Kai is based on that infamous grudge, the series reintroduces several familiar faces from the franchise. And it seems like another Karate Kid villain with a connection to Miguel Diaz might be making an appearance soon.
Miguel (Xolo Maridueña) is an asthmatic teen with low self-esteem who also happens to be Johnny's neighbour. While shopping for his grandmother at a mall in Reseda, he is attacked by a group of rich bullies after he accidentally foils their plans to buy alcohol. When Miguel is shoved on Johnny's car, he attacks them before being arrested. Miguel subsequently becomes Johnny's first student in the new Cobra Kai dojo and they soon form a strong bond.
While the first three seasons of Cobra Kai have focused on the conflict between the students of Cobra Kai and Miyagi-do, the show has dropped a few hints of another familiar villain waiting to make his debut. And he just might be Miguel's father.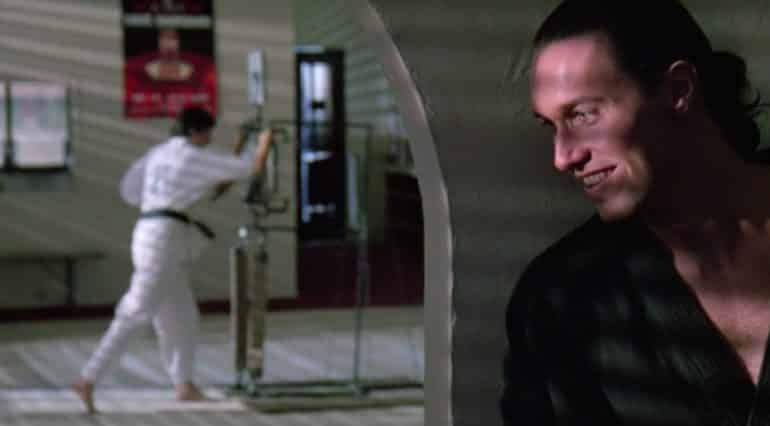 Let's examine the evidence…
In Cobra Kai season one, Johnny is invited to have dinner at Miguel's house where he learned more about Miguel's family history from his mother, Carmen. She told Johnny she married at 18 but only learned the truth about her husband's job while she was pregnant. Realizing that he was a very bad man, she decided to get far away from him. While she never revealed anything about the nature of his work, it seemed terrible enough to prompt an escape to America. Carmen also said they had to move around a lot, implying that Miguel's mysterious father had been searching for them.
In season two, Carmen reiterated that Miguel's father was a very bad person. After consoling Johnny and learning about his history with Daniel, she said that her ex-husband also had many enemies. As she encouraged Johnny to rise above the rivalry, she clearly suggested that Miguel's father had allowed anger to consume him and that it's not worth it.
With such specific teases, it would be a waste for them not to culminate into someone as substantial as Terry Silver being Miguel's father.
Played by Thomas Ian Griffith, Terry Silver first appeared in The Karate Kid III as an old friend of John Kreese. Vowing to take revenge on Daniel and Mr Miyagi on Kreese's behalf, Terry recruits a vicious karate prospect to antagonize Daniel and brutally defeat him at the 1985 All-Valley Karate Championships. The next part of his plan was to pose as a friend and manipulate Daniel into undertaking harsher and more violent forms of training.
The ruse Terry formulated to trick Daniel into believing they were friends was pathological. Everything he did, from the clothes he wore to the car he drove, was engineered to make Daniel trust him. These methods line up with Carmen's description of her ex-husband – who maintained such a convincing ruse that she didn't see his true colours until after they were married.
Additionally, the film touched on Silver's business interests all over the world. More often than not, these interests were corrupt and ranged from toxic chemical dumping to bribing judges. With so much going on in his life, Terry Silver crossing paths with Carmen could easily be explained.
Furthermore, Hayden Schlossberg (one of Cobra Kai's creators) has said that Terry Silver was his favourite character from the Karate Kid franchise. So the likelihood of him returning in some form is pretty good. Hopefully, all will be revealed in season four.
What do you think? Will The Karate Kid III's Terry Silver be revealed as Miguel's father in Cobra Kai Season 4?