Fans of the hit Netflix show, Cobra Kai, believe Julie Pierce (Hilary Swank) will make her return to The Karate Kid franchise as Tory Nichols' sick mom.
Over the past few seasons, Cobra Kai has re-introduced various key characters from the original Karate Kid franchise. In addition to the shows lead characters Johnny Lawrence (William Zabka) and Daniel LaRusso (Ralph Macchio), the Netflix hit show has seen the return of many familiar faces such as the villainous sensei John Kreese (Martin Kove), Johnny's longtime friend Bobby (Ron Thomas), and former love interest to both Johnny and Daniel Alli Mills (Elisabeth Shue).
As fans continue to speculate who could be included in the next season of Cobra Kai, one of the most popular suggestions seems to be The Karate Kid 4's Julie Pierce.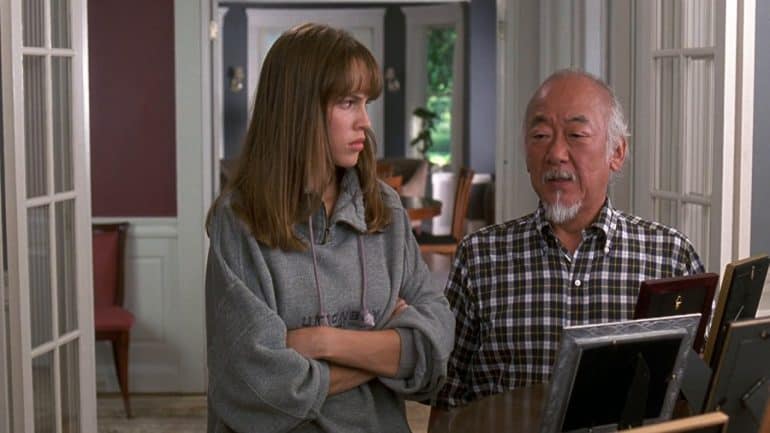 Hilary Swank played Julie Pierce in The Next Karate Kid.
Julie was an angry and troubled adolescent girl struggling with the loss of both her parents and her grandfather. Miyagi, who saw just how much Julie's grandmother was struggling to keep her in line, offered to care for the girl while she attended high school.
While in his care, Miyagi learnt that Julie was taught karate by her father. Miyagi sees Julie's potential and works with her to further develop her karate skills as an emotional outlet.
Since not much is known about Julie's life after the events of The Next Karate Kid, fans believe she could possibly be Tory Nichols' (Peyton List) mom.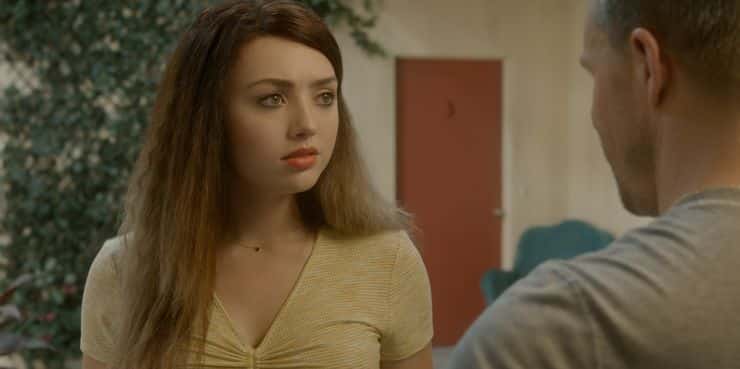 Cobra Kai has yet to reveal the identity of Tory Nichols' mom.
All fans really know about her mom is that she used to be a waitress and that she is currently very ill. By only ever alluding to Tory Nichols' mom, the martial arts series has encouraged the idea that she could most likely be a major character within the franchise. This has lead fans to believe that Julie Pierce (Hilary Swank) could thus indeed be the troubled teen's mom.
While Julie has never been mentioned by name in the series, one can certainly draw parallels between her character in The Next Karate Kid and Tory's character. Tory is an incredibly angry teenager who is prone to acting out. She has suffered a lot of hurt and disappointment in her life and has become hardened as a result of it all.
In many ways, this is similar to Julie's story in The Next Karate Kid -that is until Miyagi took her under his wing. The similarities between the two characters have fans further convinced that Julie could be Tory's mom.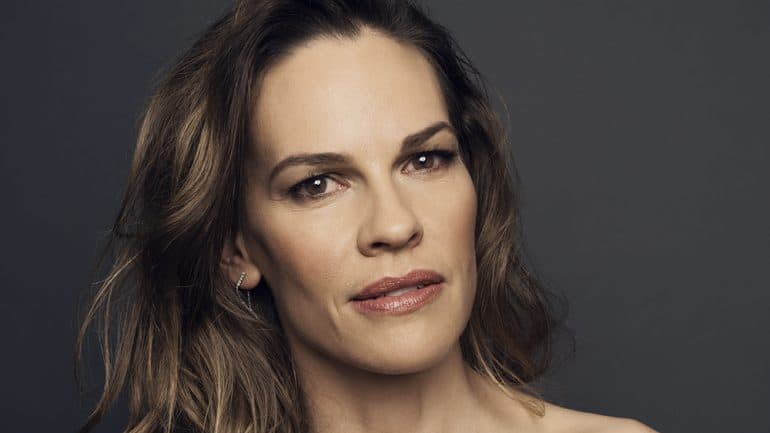 Will Hilary Swank return to the franchise?
Although there has been no confirmation that Hilary Swank will appear in season 4 of Cobra Kai, writers of the hit show have apparently already been discussing the possibility of Julie Pierce appearing in the show.
"In our writers' room we speak about literally every character that has appeared in the Miyagi-verse, so it's obvious that we've spoken about Julie Pierce. As to whether or not she'll return to the series, that's something you'll just have to wait to find out."
Would you like to see Hilary Swank return to The Karate Kid franchise? Do you think Julie Pierce could be Tory Nichols' mom in the upcoming season of Cobra Kai?