Do you want the good news or bad news about Netflix's Clickbait? Since this is the internet, let's start with the bad: it's only one season. The good news is it's a self-contained story as a miniseries and easily digestible in one binging session.
Now, imagine this: you're scrolling through your feed and see a video featuring a loved one. They're holding up a sign saying they're guilty of a crime and once the video hits 5 million views, they die. What do you think is going to happen?
https://www.youtube.com/watch?v=QwVLObz0MGs
That's the basic premise of Clickbait as family man Nick Brewer (Adrian Grenier) disappears without a trace then appears in a disturbing online video that appears as both a threat and confession. What makes the series unique, however, is that the eight episodes are from the different perspectives of the people involved. As each episode passes, you believe you're closer to unravelling the truth, but another bombshell rocks your water-tight thesis about Nick, forcing you to re-evaluate everything you thought you knew.
Once you start Clickbait, it'll be difficult to stop as the thrilling drama ropes you into what can only be termed a catastrophic mess. The mess, however, is incredibly real. This series doesn't try to paint a picture that human beings are either good or bad, as it showcases the highly complex and imperfect creatures we all are. Across the episodes, you'll understand the importance of context and the full picture, hopefully also realising the outrageous power social media holds to be destructive as well as constructive.
Without delving into spoilers, Clickbait isn't shy of showcasing the duality of the online world. It doesn't take the old man yelling at a cloud approach of saying that the internet is bad for society—in fact, it acknowledges how it can connect people in deep, meaningful ways. Simultaneously, it demonstrates how cognitive reasoning skills disappear when something appears online because it must be automatically true. It's like those WhatsApp voice notes and videos people share about news stories without verifying the legitimacy of them.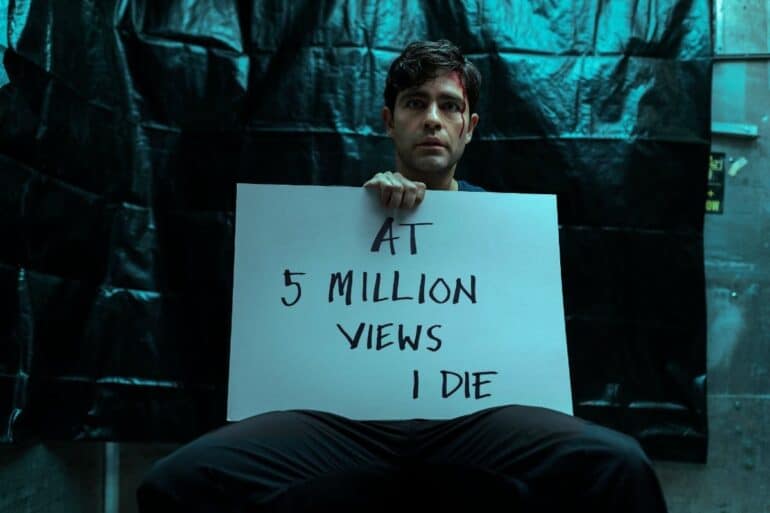 Ironically, this miniseries proves we're all guilty of this as you run down the gamut of emotions, trying to figure out who Nick really is and making your own snap judgments. It showcases our desire to be internet private investigators, even when we don't have all the facts or context of the situation. You'll make many theories and predictions as you watch the show, but the truth will shock you.
There simply aren't many series like Clickbait out there. The tension and desire to know the truth are almost unbearable as you become consumed by the Brewer family's drama. Not only are you likely to gobble up all the episodes in one sitting, but it will also make you question the virtual lives that we all live. It's highly recommended viewing.
Tell us, have you watched Clickbait yet? Let us know your thoughts about it in the comments section below.