The first LEGO Collectible Minifigure series of 2020, series 71026, might just be the one that veteran DC fans have been waiting years for. Details up until now have been vague as to what awaits fans in the first of three Minifigure sets scheduled for next year, although Brickipedia is stating that after the DC set will be Series 20, followed by Harry Potter Series 2.
Multiple claims have surfaced regarding the latest roster of DC heroes to appear in LEGO form in set 71026, and they're looking increasingly accurate. The rumoured list of Minifigures set to appear in this DC-only series are an unusual mix, focusing more on classic DC characters and specific comics incarnations, rather than more familiar modern ones. The characters believed to be in the line-up include:
The Joker (The Dark Knight Returns edition)
Batman (Golden Age/Detective Comics #27 edition)
Wonder Woman (Silver Age 1966 edition)
Cheetah (Golden Age edition)
The Flash/Jay Garrick (Golden Age edition)
Bat-Mite
Mister Miracle
Metamorpho
Superman (Rebirth Edition)
Huntress
Green Lantern/Simon Baz
Cyborg (New Teen Titans edition)
Bumblebee (New Teen Titans edition)
Star Girl
Aquaman (1994 Modern Age/harpoon hand edition)
Sinestro (Silver Age edition)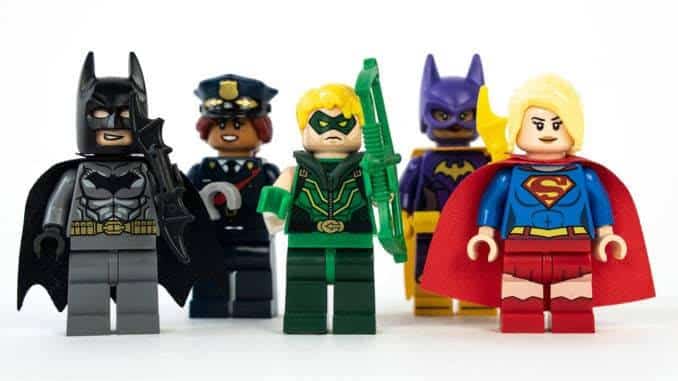 While the trinity of Batman, Superman and Wonder Woman, along with several other Justice League heroes, were to be expected, the versions apparently selected indicate these are likely intended for more dedicated DC fans and collectors. The most unusual choice in this series is the latest Joker figure being based on Frank Miller's Dark Knight Returns, given the comic book's "Mature Readers" nature – similar to the previous release of Vacation Joker (LEGO Batman Movie Series 2), who appeared in a style disturbingly reminiscent to his look in Alan Moore and Brian Bolland's The Killing Joke.
Whether this list is accurate, all we can do is wait and see but signs are looking positive. Hopefully this will lead to a second series which can include even more unlikely choices and fan favourites, from Blue Beetle and Booster Gold to Bizarro and the Doom Patrol.