Anthony and Joe Russo, along with Hunter creator David Weil, are suiting up and diving back into the spy thriller genre as the executive producers of Prime Video's Citadel. Starring Richard Madden, Priyanka Chopra Jonas, and Stanley Tucci, this six-episode series certainly doesn't lack the star power or muscle behind the scenes. We were provided with the first three episodes of Citadel for review ahead of its debut on 28 April.
RELATED: Zack Snyder and Russo Brothers Discuss a Darker Justice League
What is Citadel about?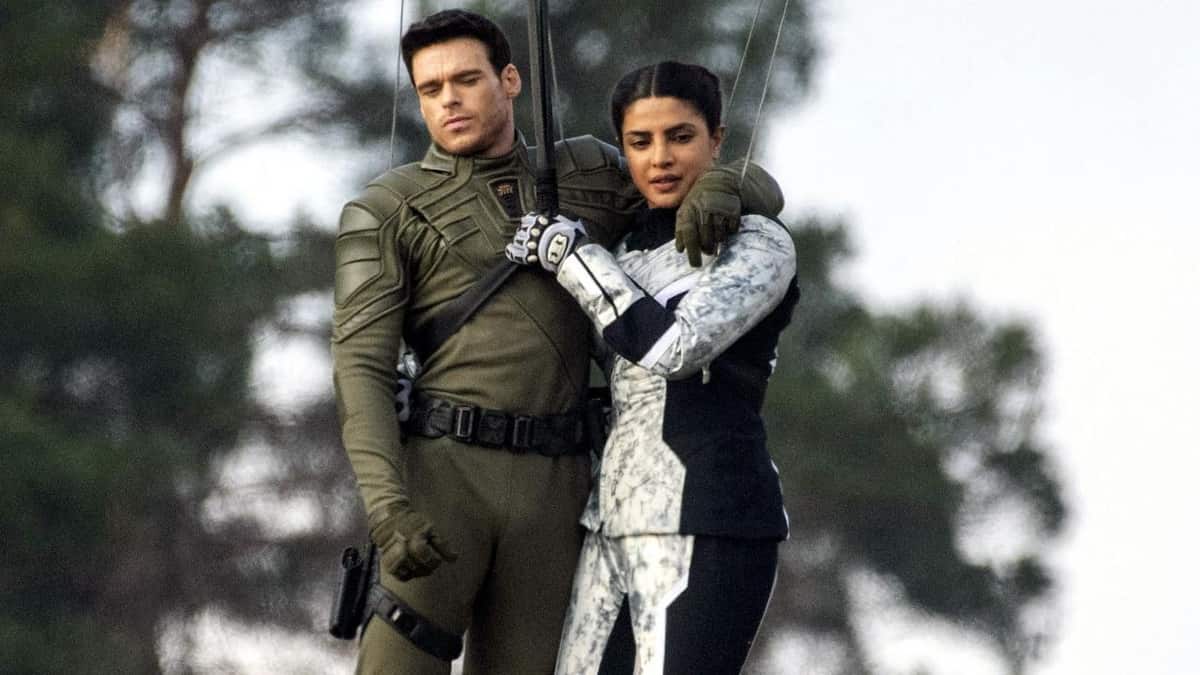 Citadel was a spy agency that acted for the good of the world and its citizens. Mason Kane (Madden) and Nadia Sinh (Jonas) were two of its top agents before the power-hungry syndicate known as Manticore compromised its operations. As a contingency plan, Mason and Nadia get their memories wiped and head off to live ordinary lives with no knowledge of who they previously were. Years later, former Citadel employee Bernard Orlick (Tucci) tracks down Kane, needing his help. He must now restore Kane's memory and find Nadia in an effort to stop Manticore.
Predictability is the order of the day
Citadel borrows more than a few elements from the Bourne series. Expectedly, this makes the show feel extremely familiar, such as the trope of the person having no memory of who they are – bar a few flashes of suppressed memories – but they still remember all of their training. There's no escaping the predictability of the biggest plot points, since any viewer with minor knowledge of spy shows will instantly suss out the nature of Kane and Nadia's relationship, as well as how they reconnect.
That said, the series does throw in a few unexpected curveballs into the narrative. What makes it exciting is how no one should be taken at face value here. While some individuals may seem innocent or devious on the surface, there's a lot of deceit and white lies taking place in the first few episodes of Citadel.
RELATED: Agent Elvis – Netflix's Latest Show Reveals Cast & Fun Trailer
Madden and Jonas as an action duo
After Madden's sensational performance in Netflix's Bodyguard, his action credentials should never have been in dispute. Once again, he swings his fists of fury, and puts in the type of performance that might have more than a few fans calling for him to be the next Batman in the DCU. Similarly, Jonas shows off her action chops as well. From hand-to-hand combat to gunplay, she more than holds her own next to her co-star, demonstrating swift timing and convincing strikes.
Citadel also doesn't cheap out on the action scenes either. Not only are the locations rich and expansive, but the action choreography is also top-notch. While the individual elements of the fights are well constructed and make full use of the location, the team-up sections feel cinematic in quality, almost like a symphonic orchestra of violence.
RELATED: Who Will Succeed Daniel Craig as the New 007?
Stanley Tucci is magic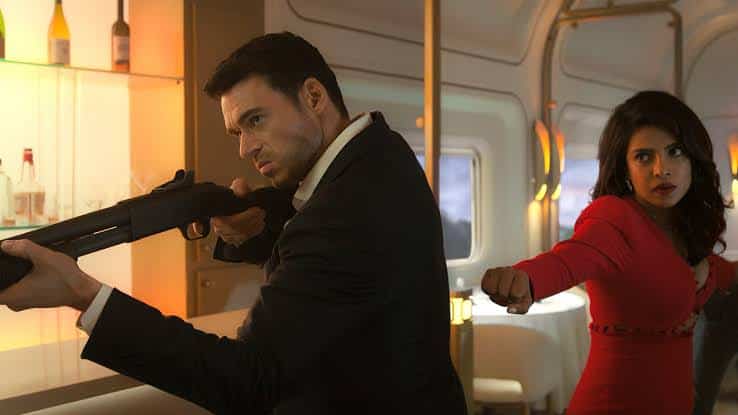 Madden and Jonas might be the leads of Citadel, but Tucci is the special ingredient. The veteran character actor often doesn't get the praise he deserves, but it's clear that he makes everything that he is in that much better. In this show, he is both the wit and heart of it all. Without him, the events would feel blander and less exciting. It's time that Tucci gets his flowers, because he is one of the most underrated performers in showbiz today.
Citadel is pure Hollywood
Comparing Citadel to Netflix's recent spy thriller hit The Night Agent is like, well, night and day. Take nothing away from The Night Agent, but it's clear it's a show with a budget tighter than a corporate company's generosity when it comes to raises. On the other hand, Citadel has cost in the region of $300 million, according to The Hollywood Reporter, and it shows in the quality. It's big, it's blockbuster, and it wants to make a noise. It might not be the most original spy thriller a viewer will ever see, but it's pure entertainment.