Let's be honest, Child's Play hasn't been scary for a very long time. In fact, most of the recent films have been comedic. Well, it seems that is about to change. The first trailer for Don Mancini's Chucky TV series actually looks genuinely creepy.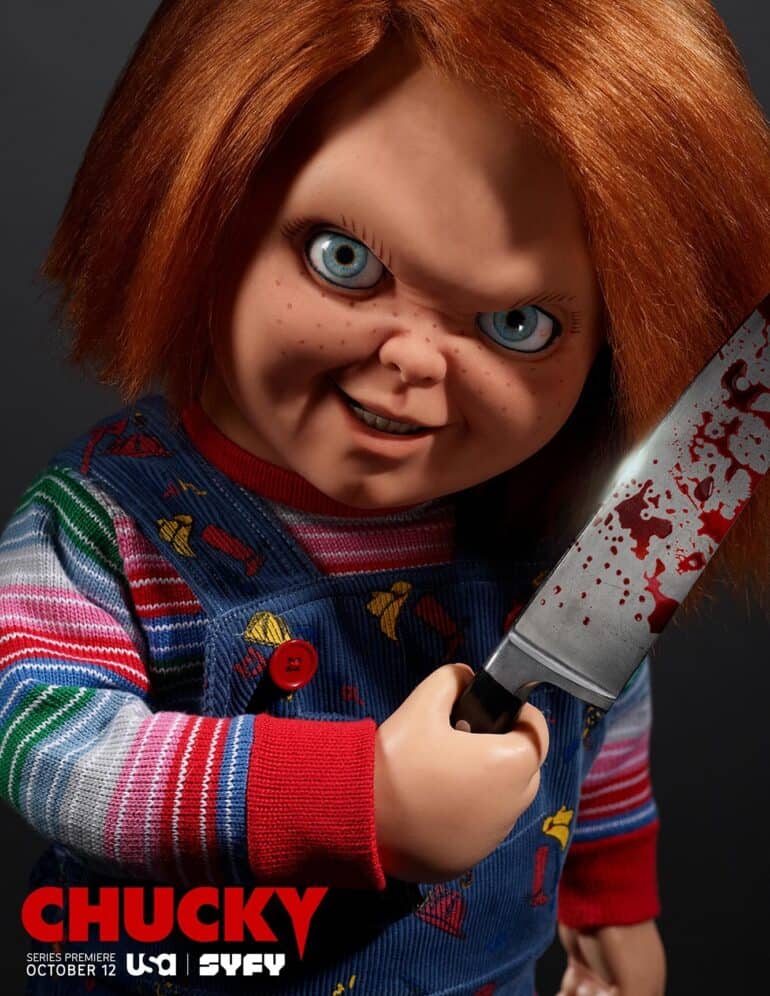 For those who don't know, the killer doll has found new life in the upcoming Syfy horror series, simply named Chucky. Based on the famous character from the very popular cult classic franchise, the show promises more murder and mayhem.
The trailer for the Chucky TV series promises a fresh start for Charles Lee Roy too. Andy is gone. Tiffany is gone. And, thankfully, Glen is gone too.
Fans who felt disheartened by the 2019 reboot of Child's Play, will be happy to Chucky back in his original form. There's no AI here. Just a possessed doll voiced by Brad Dourif.
Plus, Don Mancini (creator, showrunner and executive producer) returns to helm the Chucky TV series. And to our surprise, he has mentioned that the Hannibal series has been a big inspiration for the show:
"Of course, like everybody else, I was blown away. Anyway, I ended up in the Hannibal writers' room. I really loved working on that show, and I loved working for Bryan Fuller, and learned a lot from him. I saw that one of the things that made that show so interesting and exciting was that it was kind of fan fiction written by experts. It was a sort of fanciful imagining initially. What was Hannibal like when he was a practising psychiatrist consulting with the FBI before anyone knew he was the big bad? That's when I started imagining doing the same thing with Chucky, having eight hours of narrative to play with and doing it with a bunch of like-minded horror geeks and legit Chucky fanatics."
And it genuinely shows. I mean the plot here seems way better than anything we've gotten from the franchise in recent years.
In the new Chucky TV series, a teenager discovers a "Good Guy" doll at a yard sale. It's "retro", you know. Of course, when he returns home he discovers that the doll is operating without batteries. Soon the small town has to deal with a series of horrifying murders. It seems Chucky is using the high school student to get his way.
Here's the trailer for the upcoming Chucky TV series.
As you can see, there are plenty of sharp objects and one-liners.