Deadline reported that the action icon Chuck Norris will star in the upcoming action/sci-fi alien film Agent Recon. The 83-year-old Norris, last seen in 2012's Expendables II, is joined by Marc Singer, star of BeastMaster and the original V miniseries, and Agent Revelation star Derek Ting.
RELATED: The Matrix Should Have Gotten a TV Series Instead
In Agent Recon, Norris portrays Alastair, the commander of a covert Earth security task force. The task force calls upon super-powered rookie Jim (Derek Ting) to go on a mission led by battle-hardened Colonel Green (Singer) and his seasoned marines to track a mysterious energy disturbance at a base in New Mexico suspected of experimenting on alien technology.
When the team encounters an unknown being of not only extraordinary strength and speed but also the ability to control mindless warriors, the trio must fight through unstoppable hordes to uncover the truth behind the hostile alien fortress and prevent humanity's demise.
Chuck: Action Icon
Norris has been a legendary martial artist and action star for decades. He was known for his famous roundhouse kick in films like Way of the Dragon (1972). The film starred Norris alongside Bruce Lee and featured arguably the most iconic martial arts scene ever.
RELATED: Tom Cruise Reportedly Wants Out of Scientology, But What Does This Mean for His Career?
Norris also starred in other action classics like Silent Rage (1982) and Missing in Action (1984), which featured the iconic character Colonel James Braddock, an escaped POW from the Vietnam War. The Delta Force (1986) was also one of his most famous films. It was based on the actual U.S. Army Delta Force. The hijacking of TWA Flight 847 in 1985 inspired the film.
Chuck the Meme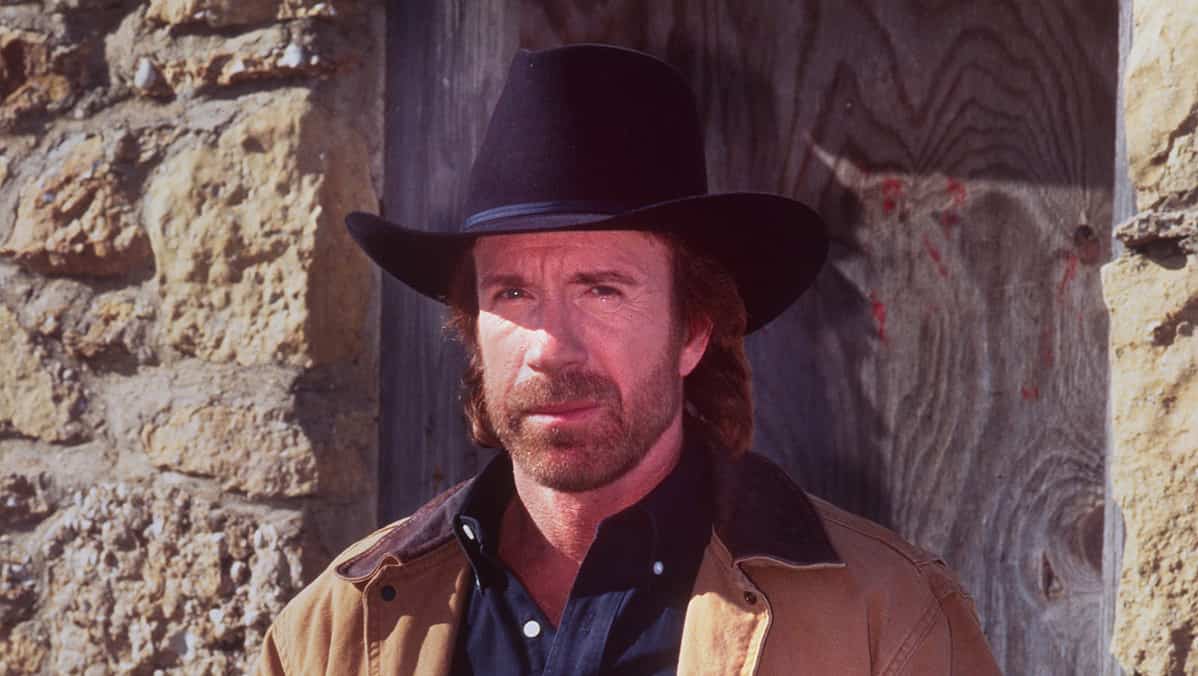 Norris became a household name, especially when he starred in the action crime television series Walker, Texas Ranger. Chuck Norris played Cordell Walker, a tough, no-nonsense Ranger who took out bad guys with one roundhouse to the face. The show inspired Late Night with Conan O'Brien to have regular segments featuring jokes inspired by Chuck's character in Walker, Texas Ranger. The jokes on the Conan O Brian show inspired the Chuck Norris Facts phenomenon. The satirical factoids were an internet craze, making absurd, hyperbolic claims about Norris's toughness, attitude, sophistication, and masculinity.
Agent Recon: Aliens and Roundhouse Kicks
Despite Norris' age, the actor is still going strong. He was last seen on screen 11 years ago in The Expendables II alongside Sylvester Stallone, Bruce Willis and Jean Claude Van Damme. Agent Recon will see the star make his comeback on-screen, but this time, he is fighting against aliens.
RELATED: "He Should Have Been Batman" – Action Director Speaks About Scott Adkins
According to the film's executive producers and distributors, Berry Meyerowitz and Jeff Sackman, Norris still has "exceptional fighting skills."
Who doesn't want to see Chuck Norris fighting aliens? That sounds like a fantastic premise. Norris is a martial arts and action legend, and hopefully, Agent Recon will spurn Norris to return for more films. The actor could have owned his action renaissance like Liam Neeson, Denzel Washington and Keanu Reeves did. You can't help but wonder if aliens and Chuck Norris together in a film will spawn a whole new range of Chuck Norris factoids and memes.
TL;DR
Chuck Norris is set to return to the screen in Agent Recon.
Agent Recon is the action legend's first screen role since The Expendables II.
Norris and aliens in the same film sounds like a great idea.
Are you excited to see Chuck Norris in Agent Recon? Please Comment Below.