Now that James Gunn is almost done working at Marvel, everyone is wondering who will appear in his and Peter Safran's DCU. He has mentioned that he would be more than open to working with his cast from Guardians of the Galaxy again, so fans have been making some suggestions for who they think the cast will play. One of the top suggestions is for fans wanting to see Chris Pratt as Booster Gold in the DCU.
RELATED: Super Mario Fans Want Charles Martinet & Not Chris Pratt
Chris Pratt As Booster Gold
When Gunn first took over as co-CEO of DC Studios alongside his co-head Safran, he had asked fans what characters they'd like to see most in their new DC Universe. Surprisingly, one of the most significant responses was that fans wanted to see Booster Gold finally remerging into mainstream movies. Gunn said that the question was just out of personal interest and that the answer didn't mean that fans would see anything specific in the franchise. Gunn and Safran have planned the DCU based on what will make the best story for DCU rather than on what fans think they want to see next.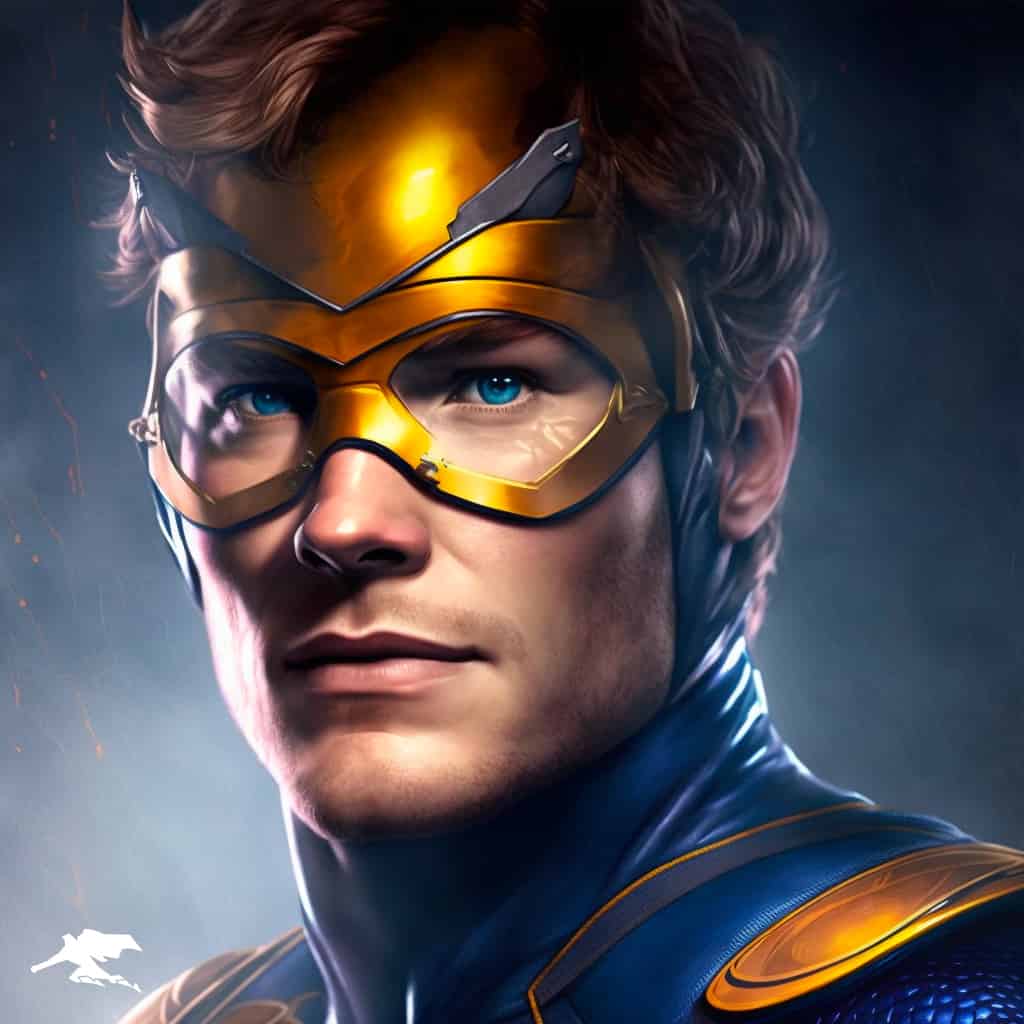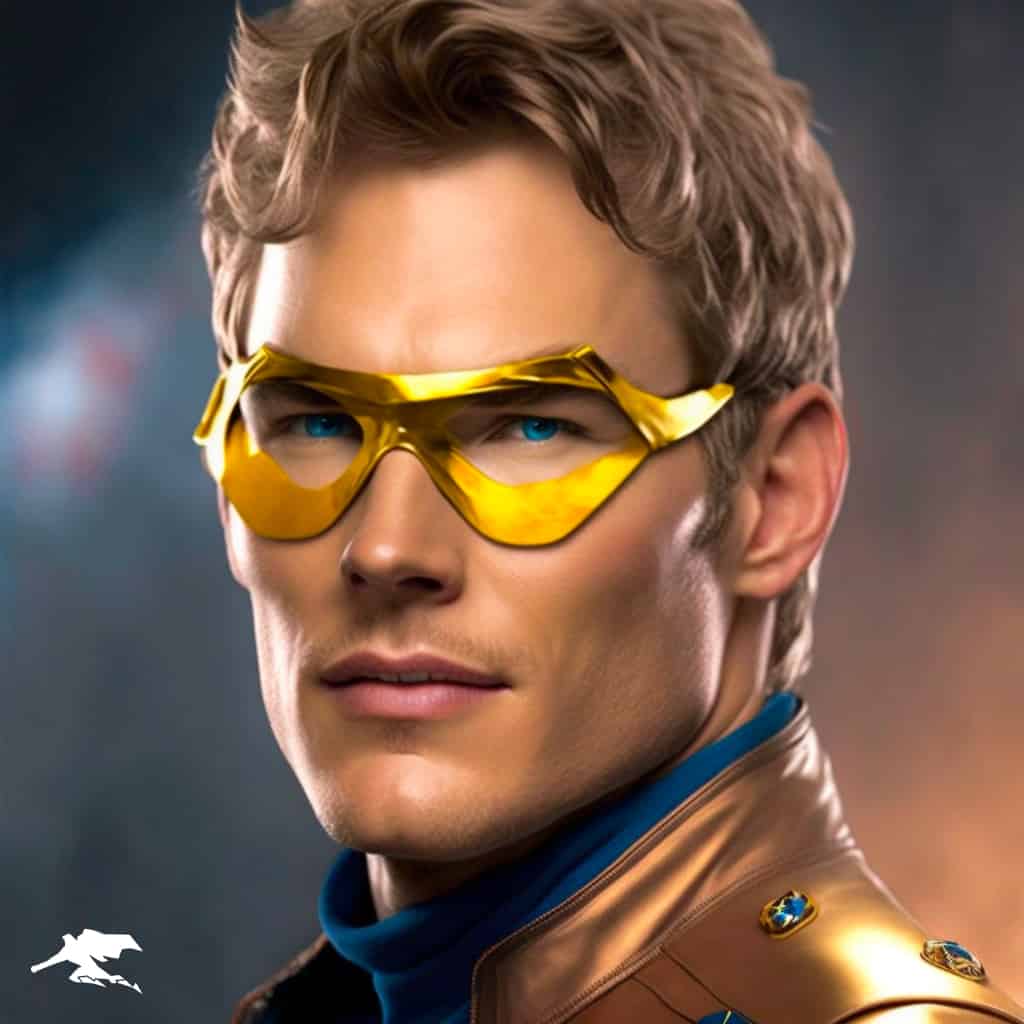 Since fans responded that they wanted to see Booster Gold, they have wondered who would best play the charismatic but tortured DCU character. Chris Pratt would be the perfect fit. He is charismatic and funny, and James Gunn will probably cast him in a future project in the DCU anyway, so why not someone fun like Booster Gold? Fans like @Captain_Ripstar and @Roderick57493571 say they would love to see Chris Prat playing "the great Booster Gold."
At the same time, many fans don't agree. Booster Gold is a college comic student who is too young for Pratt to play. He is a fun-loving guy, so he could probably pull it off, but why would they put effort into making him look much younger when they could hire a younger actor? Fans have had some harsh things to say in response to the suggestion. "in what f***ing world is Chris pratt good as booster gold? Chris lost all the charisma he ever had as soon as he was cast in gotg," – Kiara (@flxshallens), Jan 18, 2023. "Anyone that says Chris Pratt should be Booster Gold, doesn't understand the character. Also, Chris Pratt is too old. Booster is college age." – Mike (@boostermike1), Jan 18, 2023.
RELATED: Date Set For Chris Pratt Garfield Animated Feature Movie
Booster Gold In The DCU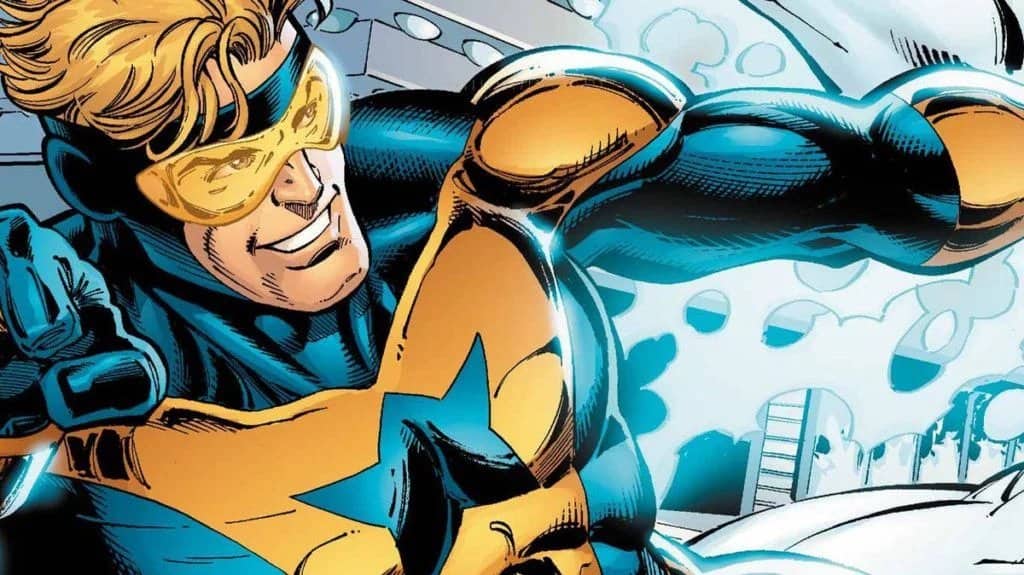 Booster Gold first appeared in comics in Booster Gold #1 in February 1986 and has even stood as part of the Justice League. He is a time-travelling football star and usually comes off as a glory-seeking showboat from the future. In addition, he has often staged high-publicity heroic events through his knowledge of history and futuristic technology. Still, when it comes down to it, he is a lovable character who has been through terrible ordeals.
He has previously appeared in live-action in the form of TV series like Smallville and DC's Arrowverse series Legends of Tomorrow. However, Chris Pratt is a few years younger than Eric Martsolf, who played Booster Gold in Smallville, and a few years older than Donald Faison, who played him in the seventh season of Legends of Tomorrow, so perhaps age doesn't have to be the feature that prevents him from appearing as Booster Gold in the DCU.
RELATED: 13 Biggest Upcoming Marvel Movie & TV Releases In 2023
James Gunn's Guardians of the Galaxy
James Gunn taking over the DCU marks his end in working with Marvel, as he will be exclusively writing and directing for DC in the future. This means that Guardians of the Galaxy Vol 3. ends the trilogy, and he will no longer be making any movies with them. This is unfortunate as he has come to love the cast, but he has already mentioned that he will "probably" work with them again, suggesting he has plans to offer them roles in upcoming DCU movies. They are busy finishing the film, which is set to appear in theatres on the 5th of May, 2023. Making the film seemed to be a bittersweet moment for Gunn. "It's a big movie, and it's so different from the special because the special is so wacky and insane. The movie is so emotional, but it's been a real joy to make it," he shared.
He has no doubts that he will be working with the Guardians of the Galaxy cast again. Of course, we will have to wait and see what they will be cast in, but fans think that Chris Prat would make an awesome Booster Gold.
RELATED: Casting the New Justice League for James Gunn's DCU
Chris Pratt Might Move To The DC Universe As James Gunn Has
James Gunn has become one of the two CEOs of DC Studios. He and Peter Safran are working together to bring the DC Universe to life, so he won't be working on non-DCU projects anymore. Unfortunately for fans of Guardians of the Galaxy, the upcoming Vol. 3 will be the last instalment of the trilogy under Gunn as the director. Luckily, he seems keen to work on future projects with the cast.
James Gunn has mentioned that he might work with Chris Pratt and other members of the cast of Guardians of the Galaxy again in the DC Universe. During a conversation with Empire, Gunn spoke about how he felt sad about the upcoming end of an era. This marks the end for him working with the cosmic heroes he has come to adore, both the characters and the cast.
He emphasised just how important the cast has become to him and that he would always be open to working with them in the future. "This cast is like my family. I cannot tell you how close I am to Chris Pratt and Pom [Klementieff] and Dave [Bautista] and Zoe [Saldana] and Karen [Gillan]. But I also know I will work again with all those people individually again. Probably at my other job."
This is not a massive shock concerning Zoe Saldana and Dave Bautista. The two have recently talked about the pressure they feel in being part of an enormous franchise like the MCU, and both have expressed interest in leaving. Does this mean they would want to lock themselves into another big franchise? Only time will tell.
Does this mean we will see the Guardians of the Galaxy cast in the DCU?
James Gunn's DCU
The DC Universe is bound to keep Gunn busy for the next several years. If reports are accurate, at the very least, his and Safran's plans cover the next ten years. This means that if Gunn gets the chance, he could cast some of the Guardians in the projects he is working on.
Gunn has always had a reputation for finding a good team and sticking with them, so it isn't surprising that he would want to work with them again. Coming to love his cast, their incredible chemistry together would be a reliable tool to carry over and help establish the freshly hatched DCU.
Does This Mean The Guardians Will Die?
While there have been some pretty significant spoilers about deaths in the forthcoming movie. The cast and Gunn revealed that they have filmed several death scenes with different characters to throw the press off and to prevent spoilers. However, it doesn't necessarily mean that the character has to die.
Although we have always seen the Marvel Cinematic Univers and the DC Universe as competing franchises, nothing says that an actor cannot be a character in both universes simultaneously. So maybe there will be a death or two in the movie, and it's definitely the death of the trilogy under James Gunn as director. This doesn't guarantee that everyone has to die.
Only time will tell for much of what has been discussed in this article. Still, until then, we can look forward to watching and enjoying the end of an era in May this year when Guardians of the Galaxy Vol.3 comes out in the cinema.
RELATED: What James Gunn's DC Reboot Could Look Like
What do you think of Chris Pratt as Booster Gold?