It was a bittersweet moment when Chris Evans' Captain America gave up the shield at the end of Avengers: Endgame. As we know, the movie ended with him going back in time to live his happily-ever-after with Peggy Carter.
While fans not-so-secretly hold onto hope that Evans may assemble his Avengers one more time, a return doesn't seem likely.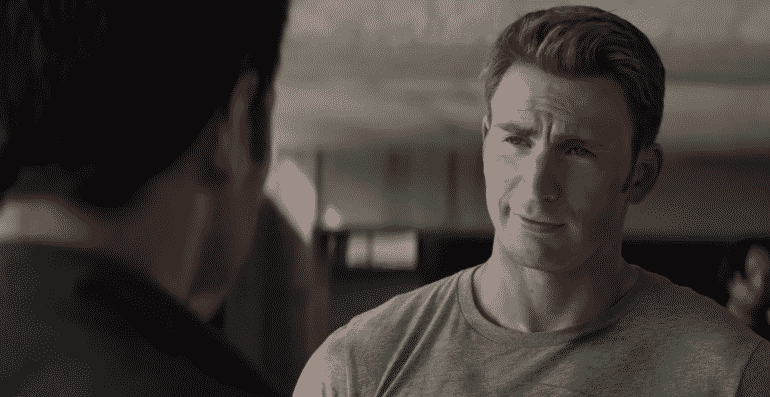 Appearing on The Graham Norton Show on May 29th, Evans was asked if his time as Steve Rogers, aka Captain America, is really over.
The actor answered more definitively than he has in the past, saying, "Yes, I think it is."
He went on to explain his reasons…
"It was a great run and we went out on such a high note that it would be risky to revisit it in my opinion. It was such a good experience and I think its better left that way."
It's also worth noting that Chris Evans' contract with Marvel ended with Endgame, so he's under no obligation to reprise the role. However, given the iconic status of the character it's hard to imagine the MCU without Captain America.
But when asked about a possible return in prior interviews Evans' sentiments were the same…
"It's not a hard no, but it's not an eager yes either. I think Cap had such a tricky act to stick the landing, and I think they did a really nice job letting him complete his journey."
"If you're going to revisit it, it can't be a cash grab. It can't be just because the audience wants to be excited. What are we revealing? What are we adding to the story? A lot of things would have to come together."
"Everything from Endgame was really special to me because my headspace was very much in the reflective, grateful part of it."
Of course, we will be seeing a different version of Captain America moving forward.
At the end of Endgame, Rogers arrived in the present day as an old man, and passed his shield on to Sam (Anthony Mackie), making the former Falcon the new Captain America.
Steve Rogers might be gone, but Captain America and the Winter Soldier will continue to fight side-by-side in upcoming adventures.