Ever wondered what a live-action GTA movie would look like? AI has the answer! Check out this article to see the AI-generated concept.
RELATED: Does Grand Theft Auto (GTA 1) Deserve A Remaster?
Grand Theft Auto has been a popular game series since the first video game came out in 1997. Players take on the roles of different criminals, each operating in a few different fictional cities and doing all they can to earn a reputation and improve their status in the criminal underworld. The game has evolved from a top-down open-world game that had you completing missions to progress through levels to a third-person perspective adventure game that allowed you to do whatever you wanted, with the addition of some critical missions and side quests. Grand Theft Auto VI is currently in development, and fans have been excited about it since the first leaks appeared last year.
Taking inspiration from the upcoming game, one fan (Nick Lopresti) decided to use AI to see what a GTA movie would look like as a live-action adaptation.
RELATED: GTA 6 (Grand Theft Auto) Release Date Predictions & Rumours
Style and Era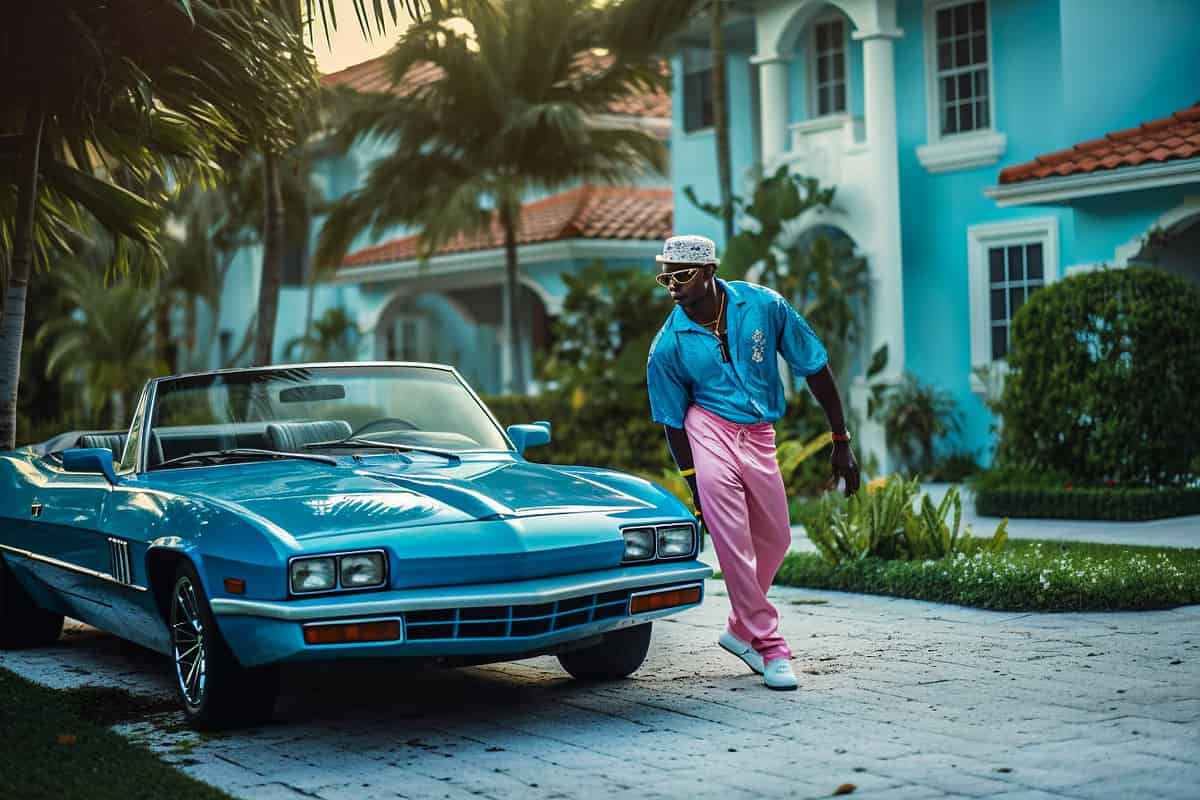 The AI-generated images took inspiration from Grand Theft Auto: Vice City, the fourth main entry of the game series published in 2002. Vice City is based in Miami and Miami Beach, and the game was set in 1986. As a result, the generated images are all bright pinks, blues and greens, with many guys in the forefront of the pictures wearing bright outfits.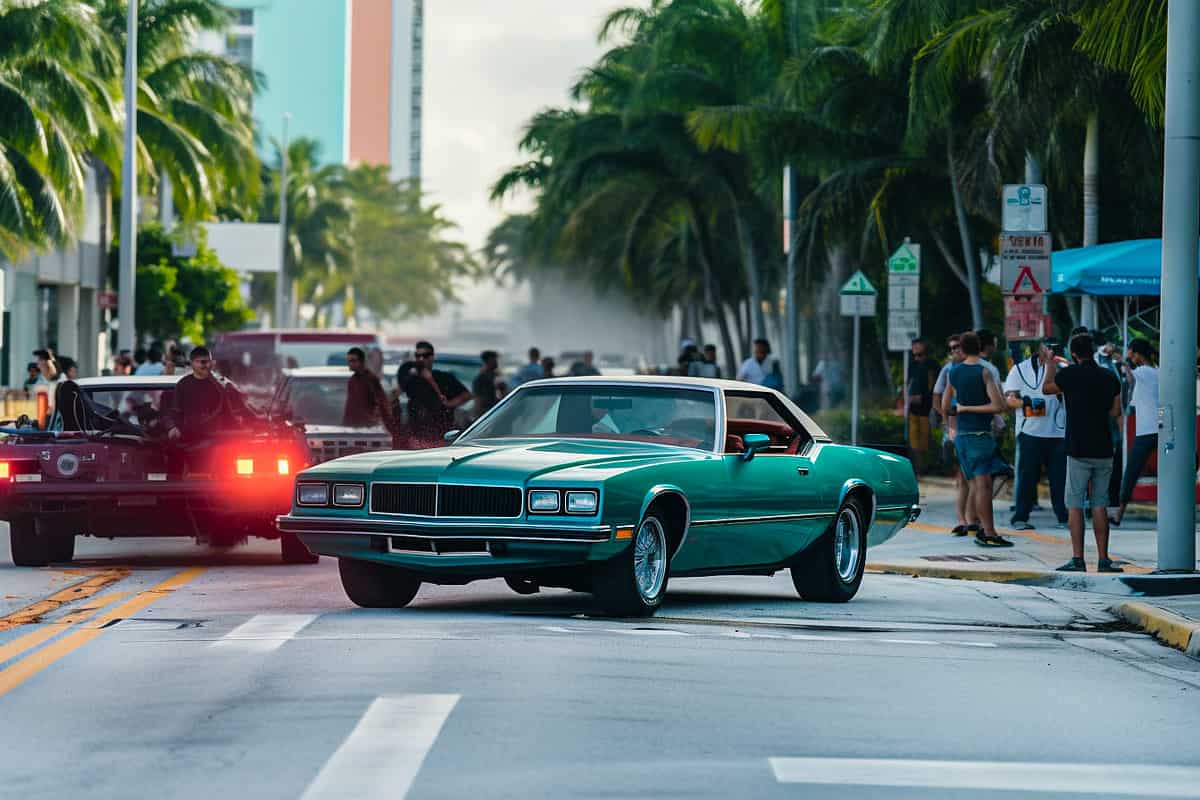 The cars floating around the different images remain faithful to the era. The AI shows them off in, what would have been their prime, most of them sporting a bright green or blue paint job to match the colourful outfits of their drivers.
The images' style is consistent throughout, and each is a stylised recreation of what the game would look like if Rockstar Games brought their popular franchise to the big screen.
RELATED: TeaserPlay Makes Amazing GTA-Type Breaking Bad Game Trailer
Would GTA Work as a Movie?
The plot of many GTA games is simple but entertaining. Someone gets involved in the criminal world of a city, and a mission goes sideways, which usually results in them being indebted to someone. Through a series of violent events, they slowly make their way up the criminal ladder and gain power in the city they're operating from, weaselling their way out from whatever crime boss' thumb they were under and making a name for themselves.
A twist or two leads to a violent final few chapters before the main characters die, become mob bosses or continue with their lives.
The game franchise's combination of violence and simple plots mean that it would be incredibly easy to adapt to a movie. There are already plenty of GTA-esque movies around, though characters are usually a bit more morally sound than many GTA characters.
Many gaming fans would be happy to see one of their favourite games adapted into the movie. All a studio would need to do is ensure they keep critical elements of both the story and gameplay true to the game.
RELATED: Casting a GTA Movie
TL;DR
Fans were curious about what a GTA movie could look like, so they used AI to bring their vision to life.
The AI-generated images take inspiration from Grand Theft Auto: Vice City.
The simple plots and violence of the GTA franchise would make a game easy to adapt into a movie.
What do you think of a live-action GTA movie?