Charlize Theron has some scathingly harsh words for veteran action star Steven Seagal, calling him "incredibly overweight" and bringing his martial arts skills into question.
The actress made the comments in an interview with radio talk-show host Howard Stern while promoting her forthcoming action movie, The Old Guard.
During the interview, Charlize Theron wasn't afraid to get candid about everything from her love for reality television to how she felt after losing out on an Oscar earlier this year. She also offered some insight into her family life during quarantine.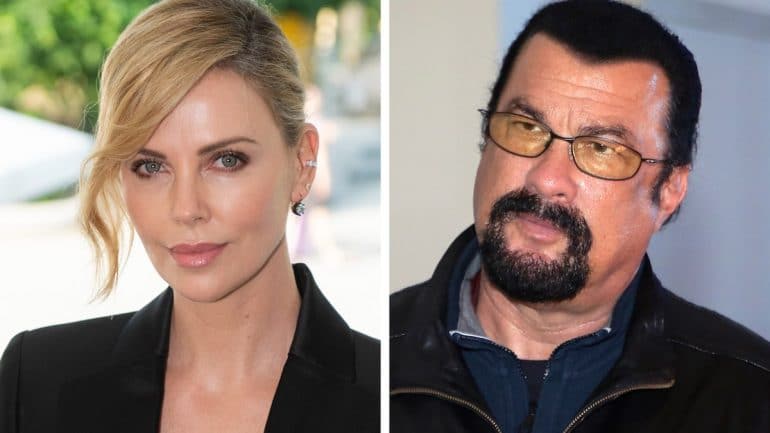 When asked how she prepares for action projects like The Old Guard, she said…
"At night I'll go online to watch fighters, or watch people fight and you always come across that odd Seagal video of him 'fighting' in Japan. But he really isn't. He's overweight and can barely fight. Look it up, it's ridiculous. He's shoving people by the face. It's a whole setup."
"I have no problem talking sh*t about him because he's not very nice to women, so f**k you," she added.
In 2018, Steven Seagal was accused of sexual assault by two women, but the DA declined to press charges because the statute of limitations had expired. The actor denied these allegations, as well as others that have also made headlines.
Theron went on to explain that women appearing in action movies "don't want to f**king fight like men".
"We want to fight like we would fight and figure out what this looks like. We want to fight smarter, we want to fight in a way that makes sense, and we want to do it in a way where we're still part of emotional storytelling," she added.
Charlize Theron's upcoming movie, The Old Guard (based on the graphic novel of the same name) follows a covert team of mercenaries with the power of immortality. Just as an unexpected new member is discovered, their existence is suddenly exposed. This forces the group into a fight for their freedom, while trying to keep their identity a secret.
Charlize Theron's The Old Guard is set to premiere on Netflix next month.
What do you think? Is Charlize Theron right about Steven Seagal? Does she have a point?