Lionsgate has released the first trailer for their highly anticipated sci-fi thriller, Chaos Walking. The movie, starring Tom Holland and Daisy Ridley, has been tentatively scheduled for a January theatrical release.
The story takes place in a not-too-distant dystopian future, where all the women have disappeared and the remaining men have been afflicted by The Noise – a strange force that puts all their thoughts on display.
One day, a mysterious girl named Viola crash lands on the planet and is discovered by Todd Hewitt who vows to protect her. But in order to do so he will have to discover his own inner power and unlock the planets dark secrets.
Tom Holland stars as Todd Hewlitt alongside Daisy Ridley as Viola Eade. The rest of the cast includes Mads Mikkelsen as Mayor Prentiss, Nick Jonas as Davy Prentiss Jr, Demian Bichir as Ben, Kurt Sutter as Cillian, and David Oyelowo as Aaron.
The film is based on Patrick Ness' book, Chaos Walking: The Knife of Never Letting Go, the first iteration of a trilogy set in a world where all living creatures can hear each other's thoughts.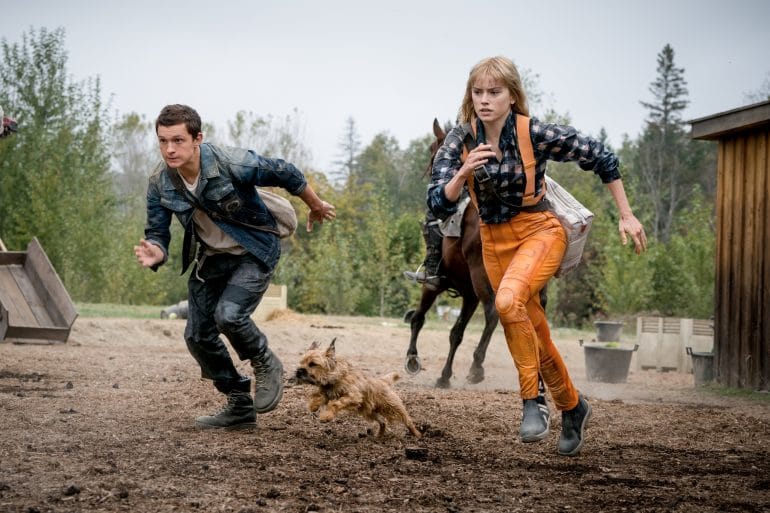 Chaos Walking is directed by Doug Liman from a screenplay by Charlie Kaufman, John Lee Hancock and Patrick Ness. Allison Shearmur, Erwin Stoff and Doug Davison are producing the project.
Lionsgate is reportedly spending approximately $100 million on the movie. The studio hopes that, if successful, they can turn the remaining books in the Chaos Walking series (The Ask and the Answer and Monsters of Men) into a mega-movie franchise.
Chaos Walking is currently scheduled for release on January 21, 2021.