If you're looking to enjoy what 2022 has to offer for anime fans, you have to get excited for Chainsaw Man.
With a teaser trailer released for the Chainsaw Man anime back in June of 2021, there is a lot to unpack while we wait for the upcoming series. If you're new to the Chainsaw Man story, we've got you covered with everything you need to know about the upcoming anime series.
Watch the first trailer below.
"Denji's a poor young man who'll do anything for money, even hunting down devils with his pet devil-dog Pochita," reads the official synopsis of the manga. "He's a simple man with simple dreams, drowning under a mountain of debt. But his sad life gets turned upside down one day when he's betrayed by someone he trusts. Now with the power of a devil inside him, Denji's become a whole new man—Chainsaw Man!"
The Best Anime Intro Songs – Here Are The Best Openers
Animation studio MAPPA to the rescue
Manga fans have clamoured for the release of an anime adaptation for a while now, and it seems like animation studio MAPPA has finally answered our prayers. The Japanese animation studio is one that has been extremely busy for the past 2 years with the development of Jujutsu Kaisen, Jujutsu Kaisen 0, Attack on Titan: The Final Season and now Chainsaw Man. Fans aren't complaining though, and we are always happy to see our favourite manga done justice.
Created by Tatsuki Fujimoto, Chainsaw Man is a manga series that debuted back in 2018 — so it's pretty new even in the world of manga. The manga found immediate success and has increasingly grown in popularity. Concluding in 2020 with 97 chapters split into 11 volumes, there's a lot to see and the best part is that there is a conclusion. Eager manga readers and anime fans can get a full dose of the Chainsaw Man experience right now.
However, Fujimoto's work on the Chainsaw Man manga is not complete. Its popularity has inspired him to continue the story with Part 2 (the second arc of the manga) coming out in 2022.
MAPPA Animation seems like the perfect studio to bring the anime adaptation of Chainsaw Man to life. There's no doubt that the material and its lovable characters are in good hands.
Top 10 Best Anime Series Of All-Time
What is Chainsaw Man about?
Chainsaw Man is an engaging and comedic anime experience that follows the story of a young boy named Denji — who is extremely broke, in debt and living in abject poverty — who years for a better life. But instead of having a Naruto-esque air of sadness around him, Denji (scruffy blonde hair, sharp yellowish-brown eyes with bags underneath, and sharp teeth) is a pretty positive guy with a bit of airheadedness. This interesting deviation from core elements of the typical shonen underdog story is part of the anime's unique charm.
In Chainsaw Man, we are also introduced to Denji's pet Pochita (Chainsaw Devil Pochita), a cute devil dog-like creature that is actually a devil. Denji and pet devil Pochita team up to do odd jobs and work as devil hunters in order to pay off his huge debt. As a Devil Hunter, Denji earns money by hunting down devils that are a threat to humanity — the story is set in a world where Devils are born from human fears. However, even with this life-threatening career, the pay isn't great as it barely allows for Denji to eat and survive.
One day, our main protagonist finds himself in trouble when his workplace is overtaken by a Zombie Devil that attacks him and leaves him on the brink of death. In this moment, Pochita fulfils his promise to Denji and gives him his heart — which turns him into the Chainsaw Man. This triggers the start of Denji's new life. With his new abilities (he can transform into the devil-human hybrid by pulling the cord on his chest), he is a whole new man.
After meeting Makima, a mysterious woman serving as the head of Public Safety Division 4, as a human-devil hybrid, he becomes a Public Safety Devil Hunter.
The story of Chainsaw Man is also filled with other interesting characters, including Chainsaw Devil, Bomb Devil, Gun Devil, and Fox Devil.
The Most Powerful & Strongest Anime Characters Of All Time Ranked
Artistic Direction
On December 3rd 2021, a leak from Twitter user 'rcco_r0nd0' revealed the fact that the Chainsaw Man anime series will be 50% CG animation and 50% traditional 2D art.
However, the CG will mainly be used for backgrounds rather than the characters in action. This dynamic will be interesting to observe as it could prove to be a helpful timesaver while still maintaining a good standard of visual fidelity.
There are lots of over-the-top action scenes and fight scenes that will require some close attention to be done justice — so MAPPA has a lot on their plate with this series. As one of anime's largest studios, they definitely have a strong sense of direction with their productions — so we will anticipate with optimism.
6 Best High Stakes Gambling Anime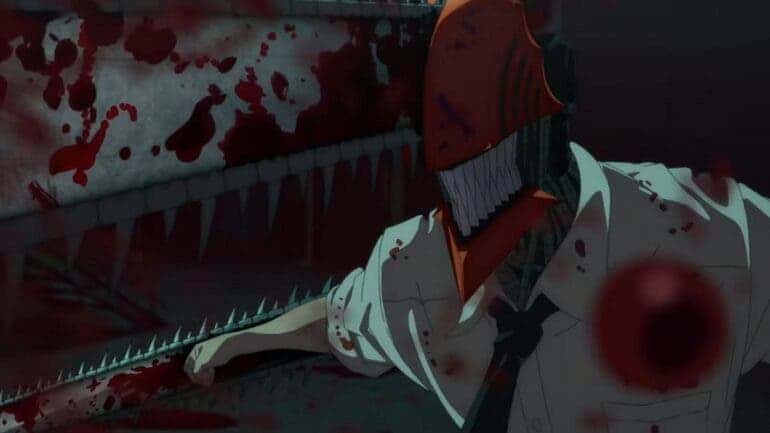 Chainsaw Man Anime Release Date
With the official trailer released back in 2021, Chainsaw Man is already close to being revealed in all its glory. Unfortunately, the animation industry still has a lot to do in terms of fair wages and hours. MAPPA might be awesome at their production, but they have a history of overworking their employees with bad schedules and workloads. In turn, this affects the production of anime. This time around, we can hope that their staff is given more time to comfortably work towards a quality anime with high-quality production.
So far, given the brief look in the first trailer, Chainsaw Man looks visually stunning and closely resembles the source material. As we approach the release date, we might be seeing more details (and a new trailer) for the upcoming Chainsaw Man anime adaptation. The anime community can't wait. We could do with another great series right now.
All we need now is an exact release date.
Best Blonde Anime Characters – Does Hair Matter?
Chainsaw Man is one of the most highly anticipated anime of the year.