Yet another classic '90s film is set to get a small screen adaptation over at CBS. The American television network has reportedly greenlighted a TV pilot order for a reboot of James Cameron's 1994 action-comedy, True Lies.
The original movie stars Terminator's Arnold Schwarzenegger as a fearless secret agent who lives a double life. To his wife Helen (Jamie Lee Curtis) and his daughter Dana (Eliza Dushku), Harry Tasker (Arnold Schwarzenegger) is an equable computer salesman, but covertly, Harry works as a spy for an intelligence agency. The story follows Harry's struggles to balance life as a spy with familial duties and the craziness that ensues when he attempts to rectify the imbalance.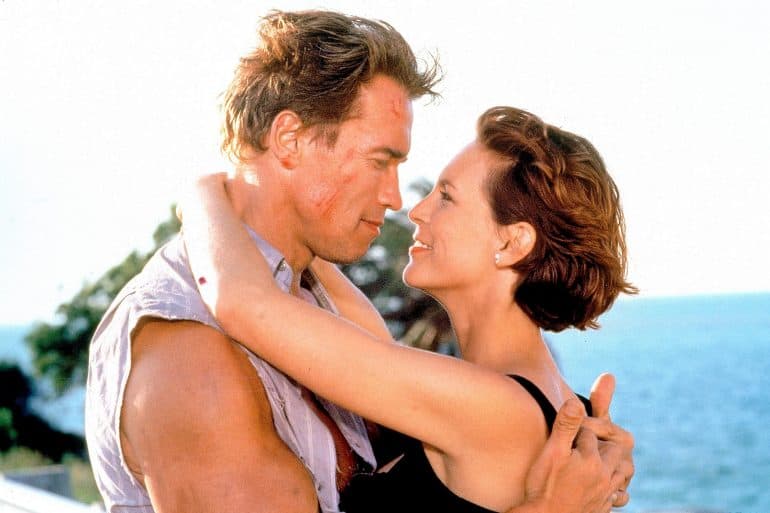 True Lies received a warm reception at the box office grossing a solid $378.8 million worldwide on a budget of $115 million. Largely owing to the success of the first film, the action-comedy was set to get a big-screen sequel. However, the terrorist attacks of September 11th thwarted all hope of bringing a second instalment to fruition.
In 2010, the writer and director of True Lies, James Cameron, reportedly attempted to bring the film to TV. Seemingly, nothing materialised from his efforts. Seven years later Fox planned to do a pilot of the series with Arrow's Marc Guggenheim attached to pen the script. Unfortunately, that also never moved forward either.
CBS is the latest network to attempt to bring a reboot of True Lies to TV, and one can only hope that current efforts will amount to more for the prospective show.
James Cameron is on board to executive produce the potential project whilst Burn Notice`s Matt Nix is attached to pen the script for the drama series. McG, who has been attached to previous attempts to reboot the film, is also set to direct the pilot and executive produce.
Unsurprisingly enough, the TV series will keep to the same premise as the 90's action flick.
It will be interesting to see how McG and Nix plan to work the plot for television as the original film was criticised by the National Review– and many others- for its sexist treatment of female characters and its racist portrayal of terrorists. There is certainly a lot that Nix would need to fix to make the current storyline more relevant for today's more 'woke' viewers. However, there is certainly always place for a family spy series on the small screen.
Are you excited for a reboot TV series of True Lies?